Dad and Son Plan 48 State Road Trip in Corvette For Autism Awareness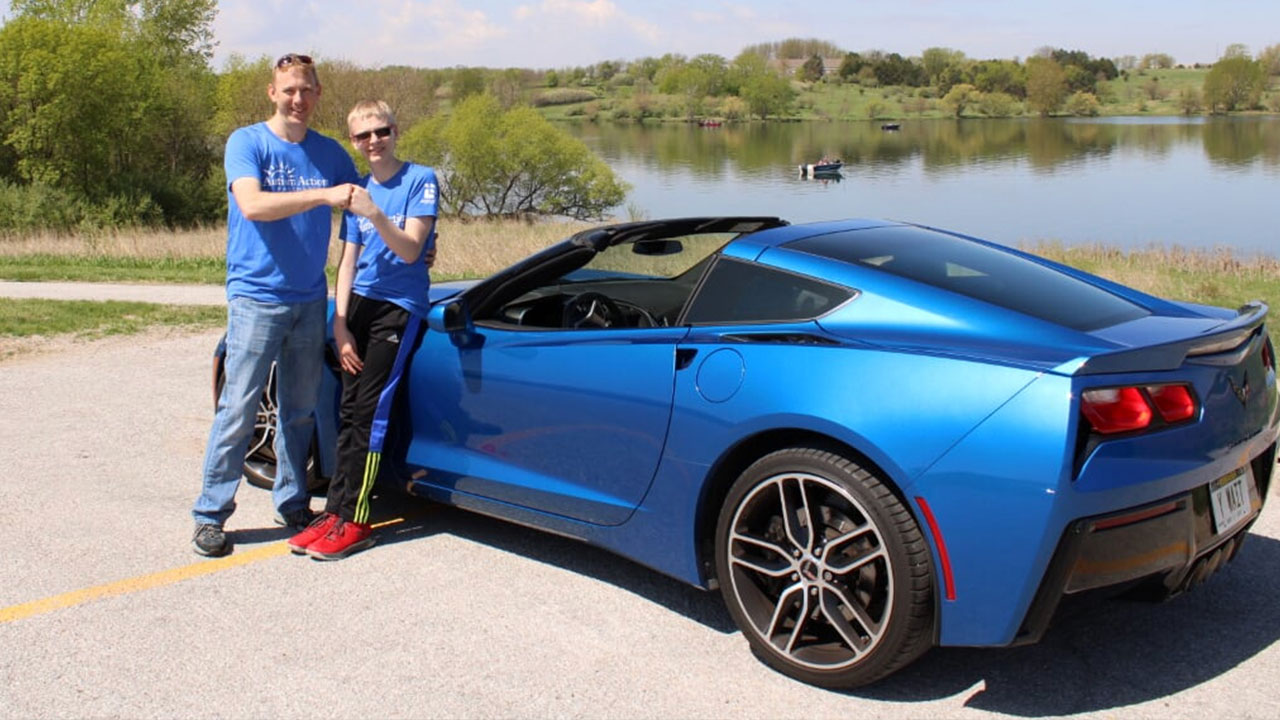 A Nebraska man and his 15-year-old son are about to set off on a 10,000-mile journey that will take them across the United States. The trip, a bonding experience that the pair will also turn into an opportunity to promote further understanding of Autism.
Mike Straub and his son, Adam, will hit the road in Mike's Corvette on May 29th to traverse the country and take in the sights, all while raising money and awareness for an important cause.
Adam has Asperger's Syndrome, a high functioning form of autism. The developmental disorder can often affect an individuals ability to communicate non-verbally and can present difficulties when it comes to social interactions.
While much about Asperger's still remains a mystery, medical professionals and organizations around the world are working to not only understand the disorder but to educate the public on inclusivity and acceptance.
"Every person is different in some way," Adam told ABC affiliate KETV in Omaha.
Diagnosed at age three, Adam had behavior and communication issues, however, his mom, Jolene Straub, says each person on the autism spectrum has their own abilities and struggles.
"For us, it's social and learning challenges, but for someone else, it's a completely different picture."
Thanks to support from various organizations over the past 13 years, Adam and his dad are now looking forward to giving back.
"I feel like now is a good time to do something for the community. Adam's leaned on different organizations over the years for help," said Mike.
They will share their adventure and promote Autism Action Partnership, a group that works with individuals to get them the resources and support they need. The non-profit organization that in part funds the "Circle of Friends", an inclusive program that teaches friendship and acceptance in 240 schools.
The long-distance road trip, a tradition Mike started with his older son Eric, will take the duo to many places across the US, all while giving them the most important thing of all: a whole lot of father-son bonding.
"This is just undiluted time that he gets to spend with the boys. And the memories he's made on these trips, there's nothing to compare to that," said Mike's wife, Jolene.
The two will begin their 17-day journey at Millard West High School where Adam is a student. An entourage of other Corvette owners will join them as they set out on their motoring mission.
To follow them and support the work of Autism Action, visit their Facebook page or follow them on Twitter: @48State.