Dad Attracts Bevy of Bovines with Saxophone Solo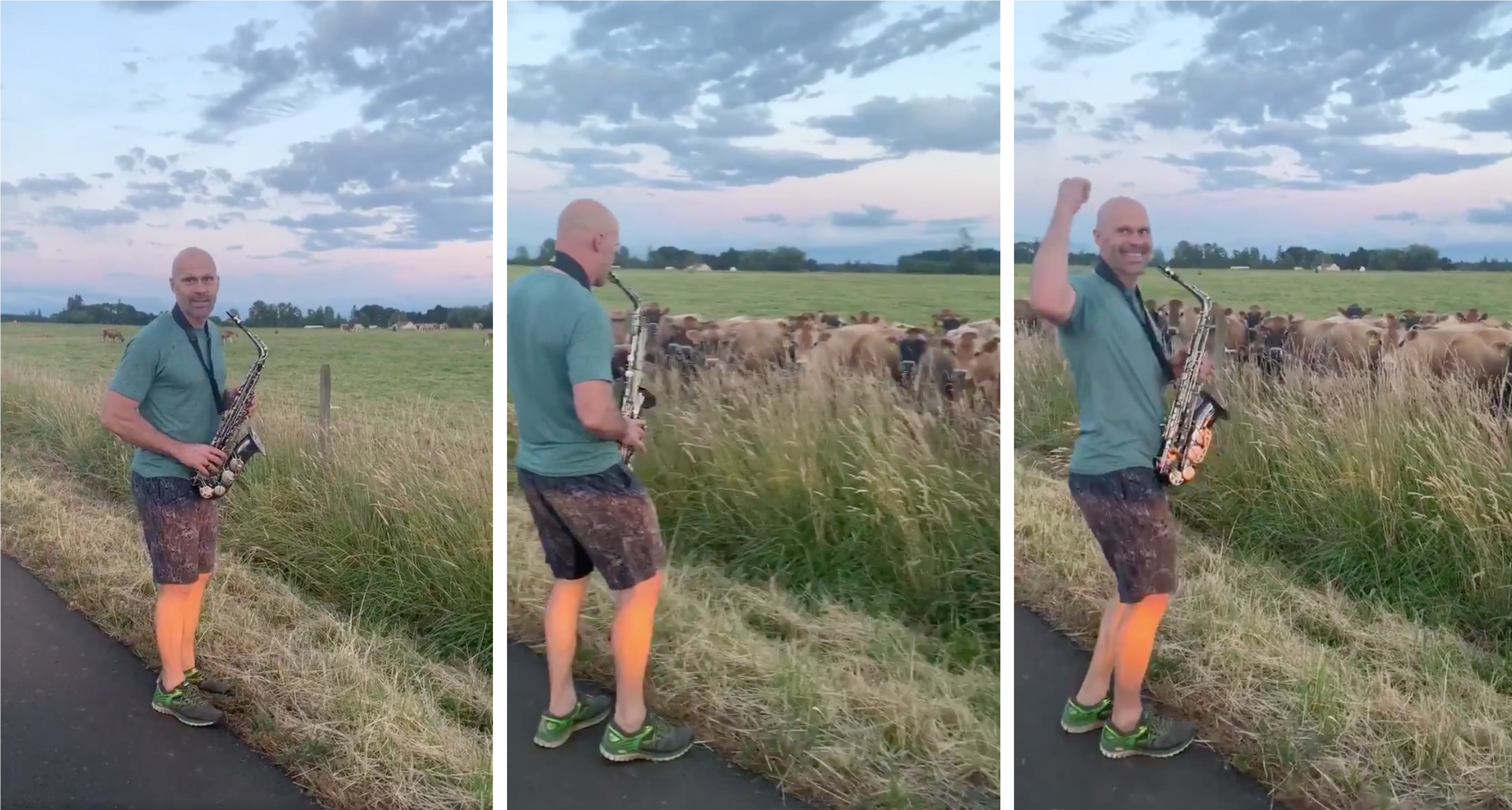 We've all heard the story of the Pied Piper—the man who was hired to lure a town's rat population away by playing an enticing melody on a pipe.
Well, replace the pipe with a saxophone and the rats with a herd of cows and you get this magical video shared by Twitter user @erinmherrmann.
According to Erin, her dad learned to play the saxophone by watching YouTube videos and decided to put on his very own recital for a special four-legged audience.
"Our dog, Piper, hates the noise so much, she even chewed up all his reeds once," Erin told Mashable. "My dad was running by the field on June 25 and thought that maybe the cows would appreciate his music more than Piper would. He was definitely right!
"We always talk to and go see the cows near the house because they are his favorite animal and they make his so happy. . . He's just such a good-hearted guy and likes to be goofy and enjoy the simple things in life! He loves that he's making people so happy!"
pt.2 listen for the neighbor at the end pic.twitter.com/qdMCnZRzqh

— Erin Herrmann (@erinmherrmann) June 26, 2019
There are so many things I love about this video. Right off the bat, the dog's actual name is Piper. Hilarious.
Secondly, despite only learning from YouTube videos, Erin's pops knows quite the variety of classic sax songs—"Isn't She Lovely," "Careless Whisper," and then capping the concert with the neighbors yelling "Tequila!"
But overall, we love seeing a dad who's excited to keep learning and share his passions with the world. . . more specifically, the world's cows.