HEARTWARMING: Isolated Dad Befriends Robotic Lawnmower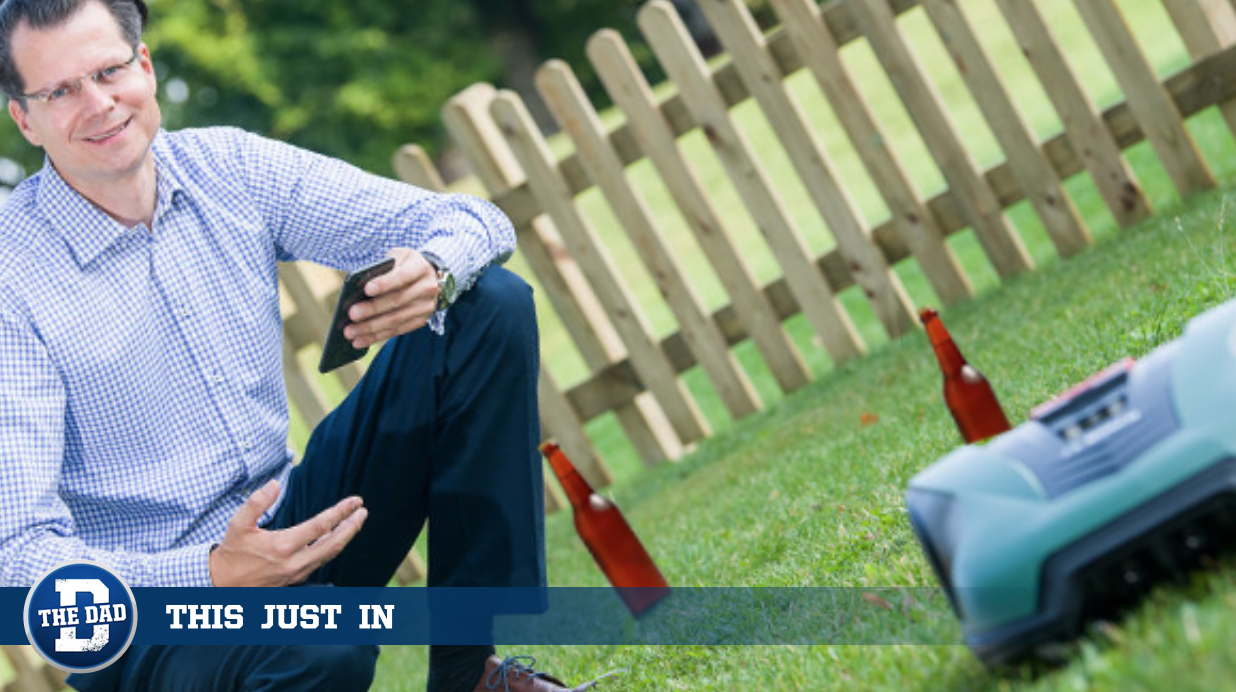 In a bid for any semblance of camaraderie outside of his family, local dad Barry McLeod has chosen to put aside his beef with the robot lawnmower and finally befriended it.
"It's an unlikely friendship, for sure," stated McLeod, who'd previously harbored strong animosity for the smart mower, fearing he'd eventually be rendered useless in the great robot uprising. "It can't talk back, but the mobility gives it some appearance of sentience. Also, it isn't my wife or kids, so that's really cool during quarantine life. Our friendship has become so strong that we'll be pals long after COVID-19 is in our rearview mirrors."
McLeod, seen above sharing a cold one with his new companion, was initially hesitant of the technology, worried his passion for mowing would one day be supplanted with sheer convenience.
"I won it in a work raffle," he continued. "I loathed it so much I didn't even open the box. But it turned out to be a really chill piece of lawn equipment, thanks in no small part to its incapacity for speech. Doesn't scream about Paw Patrol or ask weird hypotheticals or anything. Very cool."
McLeod's wife could not be reached for comment, as she was inside discussing the arts with a Roomba.
Despite being completely plausible to parents, THIS JUST IN is satire and intended for entertainment purposes only. For more stories like this one click here.