Dad Being Interviewed Goes Berserk When Rookie Son Hits First Homer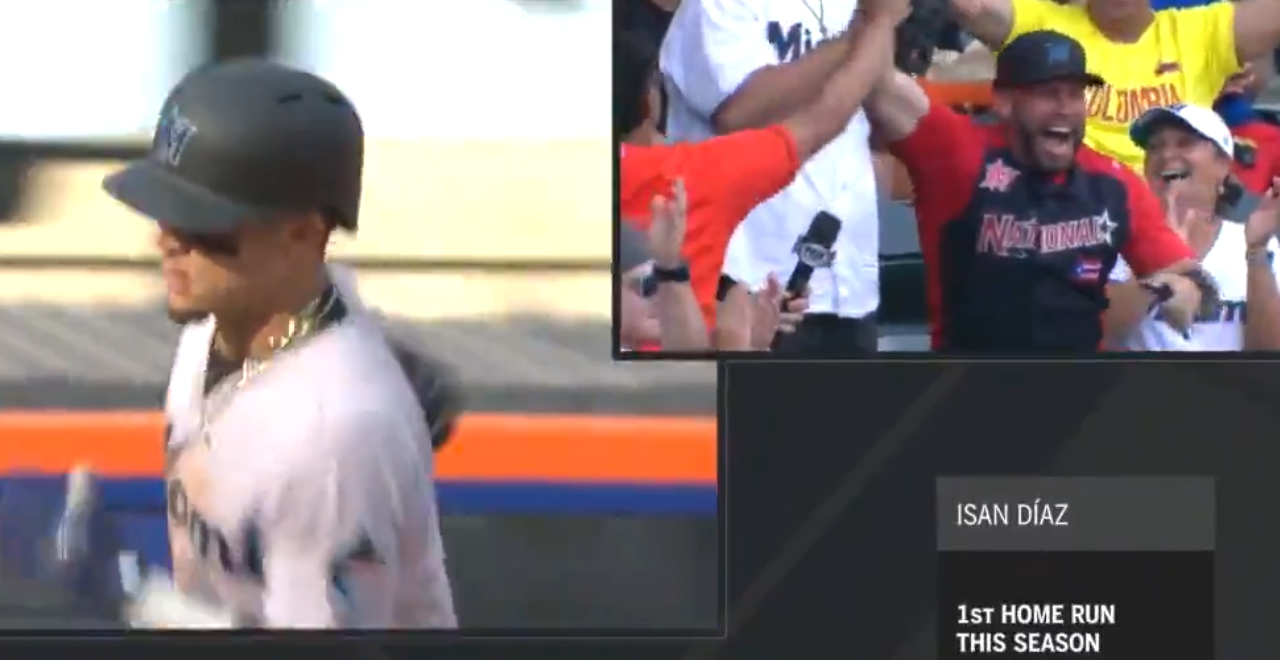 Florida Marlins rookie Isan Diaz certainly didn't have an easy game to make his Major League Baseball debut in. He was facing one of the best pitchers in all of baseball – Cy Young winner Jacob deGrom. That said, it's easy to understand why he went hitless through his first two at-bats. As he made his third plate appearance a Fox Sports reporter was interviewing his family in the stands. With two strikes against Diaz, the outcome seemed obvious.
Until he recorded his first hit as a major leaguer, a hit that didn't land until it was over the fence.
His dad completely lost it during the live interview, making for an awesome dad moment.
"DID WE JUST HOMER OFF DEGROM?!"@diaz_isan's PUMPED-UP dad was mid-interview when his guy took a Cy Young winner DEEP for his 1st hit in his MLB debut. ???? pic.twitter.com/rOwjYdjr01

— Miami Marlins (@Marlins) August 5, 2019
What a cool thing, to be able to watch your entire family's reaction to your first home run. And it's a touching moment as his parents apologize to the reporter for the outburst, which he naturally refuses since it made for an incredible moment in an otherwise lackluster game.
And if you can't go absolutely bonkers during your kid's first MLB home run, when can you? There's been a recent debate about sports dads celebrating at their kid's games.