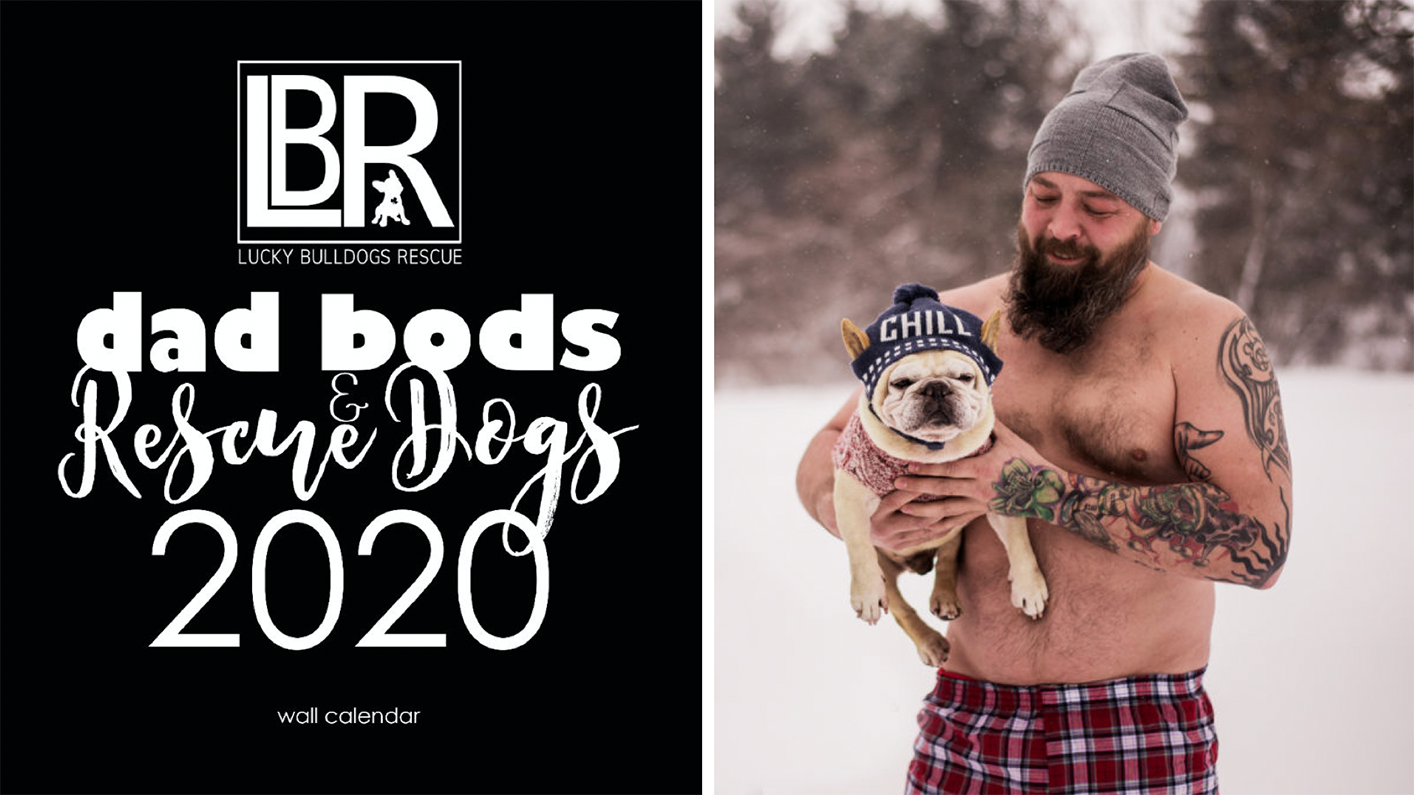 Credit: Lucky Bulldogs Rescue
Few things are as irresistible as puppies and dad bods, so it makes sense that there's a calendar dedicated to the appreciation of both.
Lucky Bulldogs Rescue is a non-profit based in Council Bluffs, Iowa specifically focused on rescuing brachycephalic (short snout) dogs from the commercial breeding system, rehabilitating them, and then finding them forever homes.
This year, considering how crucial funding is to keep their mission going, they've decided to sell a sultry 12-month calendar featuring professional photos of French Bulldogs, English Bulldogs, Boston Terriers, and Pugs along with volunteer models showing off their best dad bods.
Lyndsey Wright, co-founder of Lucky Bulldogs Rescue and photographer responsible for the adorable shots in the calendar, told Scary Mommy that the 'Dad Bods & Rescue Dogs 2020' calendar was a collaborative effort only made possible thanks to co-founding board member Stacy Perkins and a handful of hunky, shapely dudes.
"We just launched it last week in hopes of raising funds to get our rescue going full speed ahead," she said. "We already have a handful of foster dogs and the more funds we raise, the more dogs we can save."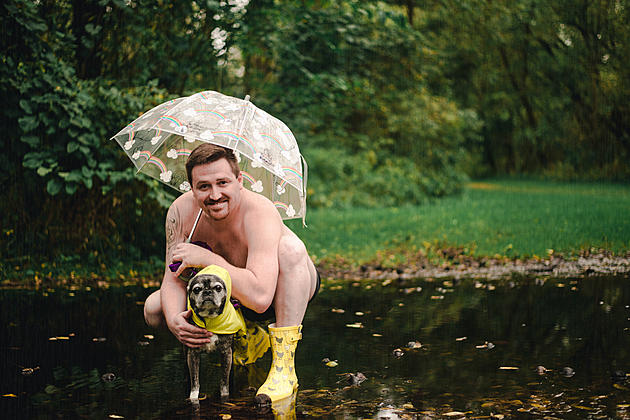 "We focus on English Bulldogs, French Bulldogs, Pugs, Boston Terriers, and other short-nosed breeds we like to call the smushie faces," Wright continued.
"All our dogs are fostered in the homes of volunteers who work hard to gain the dogs' trust and teach them that positive human interaction is possible while also maintaining medical care and sometimes dealing with dogs with special needs."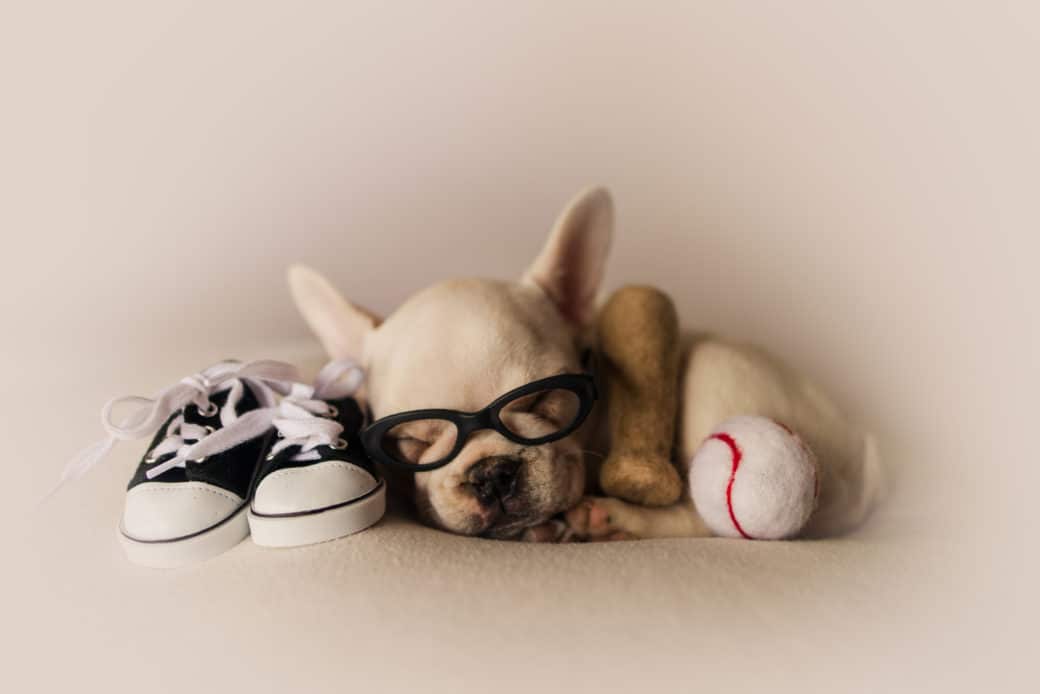 According to Blue Cross, short-snouted pups like bulldogs and pugs are susceptible to a variety of health issues, including respiratory, tooth, heart, and neurological problems, many of which are due to over-breeding.
Wright specified that Lucky Bulldogs Rescue is always aimed at finding these dogs a loving, permanent family where they "can experience the spoiled pet life after spending their first years being bred."
One hundred percent of calendar sales go to the non-profit.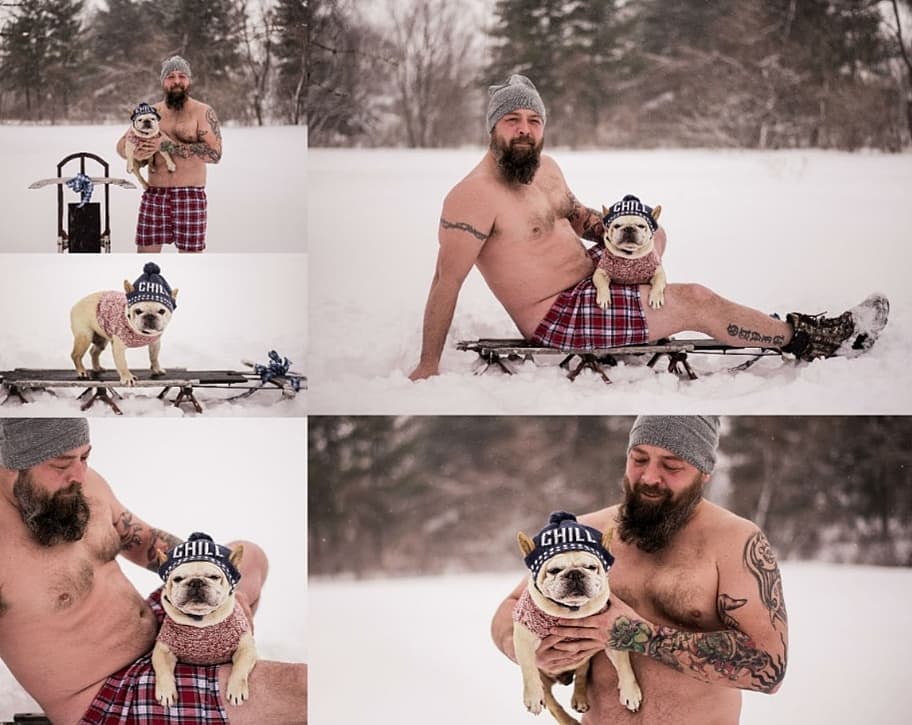 So, if you're interested in helping these wrinkly-faced pups find forever homes, you can pick up the dog-filled calendar for yourself on here for only $20 – the dad bods are just an extra Christmas treat.