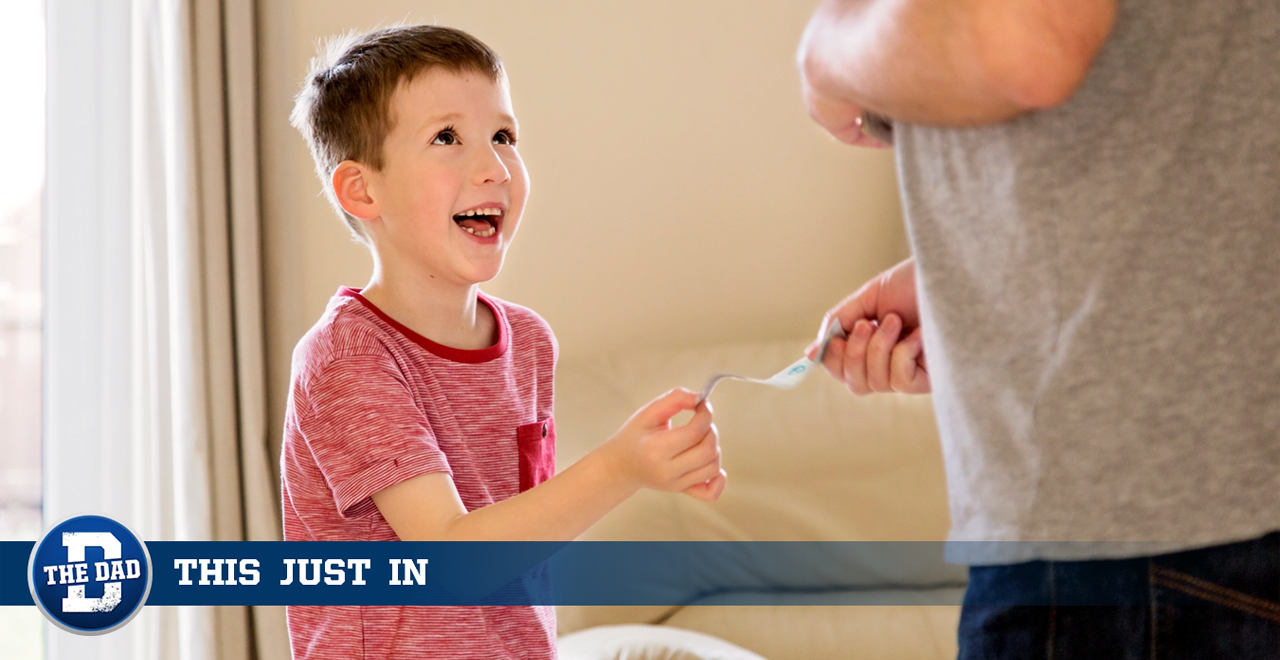 Credit: Getty/gourmetphotography
KANSAS CITY, MO – Having assured his football-loving friends that not even a pandemic could stand in the way of them all watching the big game together, Luis Robertson—a tech-incompetent Chiefs fan—bribed his 5-year-old son to help him orchestrate his Zoom Super Bowl party.
"I figured out how to use the Roku after a couple months, so I'm not that helpless. I mean, everyone uses Zoom, how hard could it be?" wondered Luis, just moments before inadvertently opening Minesweeper and then accidentally downloading several computer viruses while trying to send a Zoom invite to the football fanatics in his party. It was at that point Luis turned to his son, Michael, who's just five years old but knows computers better than his parents and had even recently taught his mom and dad how to sign into their emails.
While at first Luis's offer consisted solely of a crisp $10 bill, his son cleverly realized that his father was at risk of losing Super Bowl party hosting duties to his tech-savvier friend John, who offered to set up a Zoom room of his own. Without much leverage, Luis was convinced by his son to bump the offer up to $20, plus permission to stay up and watch the whole game and also no chores for a week.
"Who's ready for some football!?" shouted Luis, not realizing that he had accidentally placed himself in a virtual waiting room so none of his friends could hear him. Despite having already conceded to his son's demands, Luis had no choice but to toss his son another five bucks for one last bit of tech advice.
While the Zoom Super Bowl party finally got up and running, it immediately became clear that Luis hadn't learned to use the Roku like he previously claimed, as he was having a lot of trouble streaming the game. It was only after his son came back and told him to just press the play button on the remote that Luis finally admitted he might not be the tech-savviest individual.
Despite being completely plausible to parents, THIS JUST IN is satire and intended for entertainment purposes only. For more stories like this one click here.