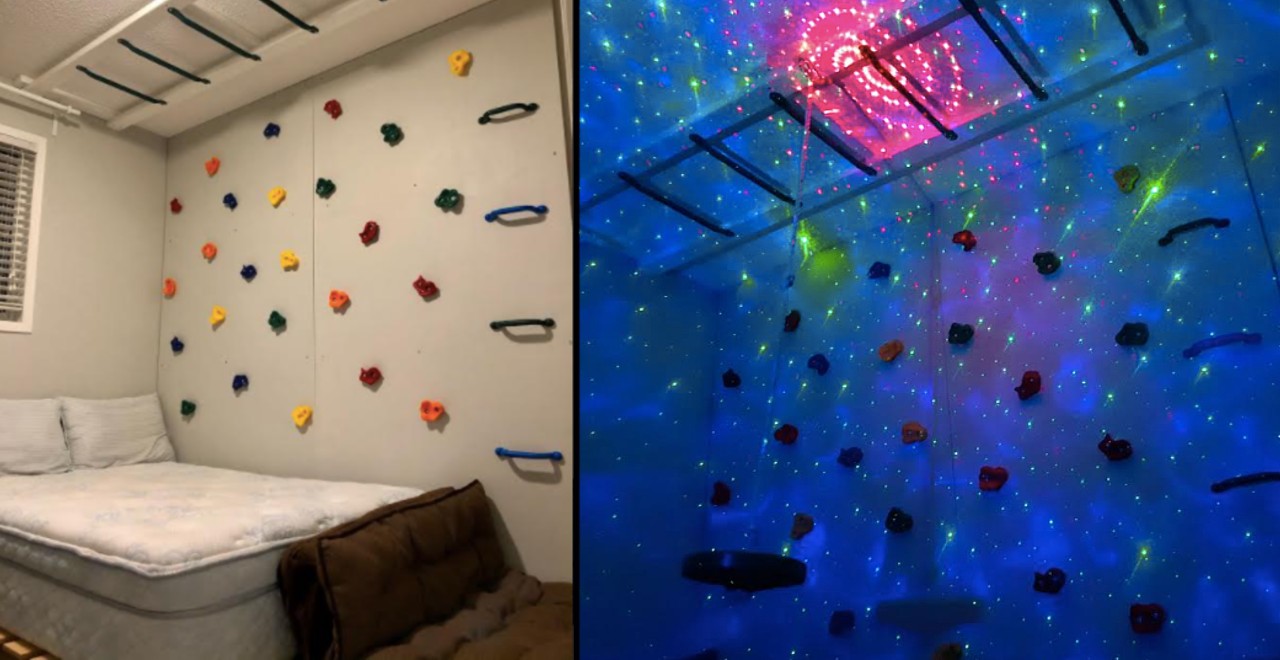 Credit: SUPPLIED
COVID has ushered in an unprecedented era of creativity. We've had to adjust seemingly overnight to an entirely new way of living, and for parents, keeping kids entertained without their typical activities has proved to be unexpectedly challenging. Many parents, however, have taken the challenge in stride and jumped feet-first into finding creative solutions. Mike Ross is one such dad, ensuring that not even a pandemic would slow his active family down.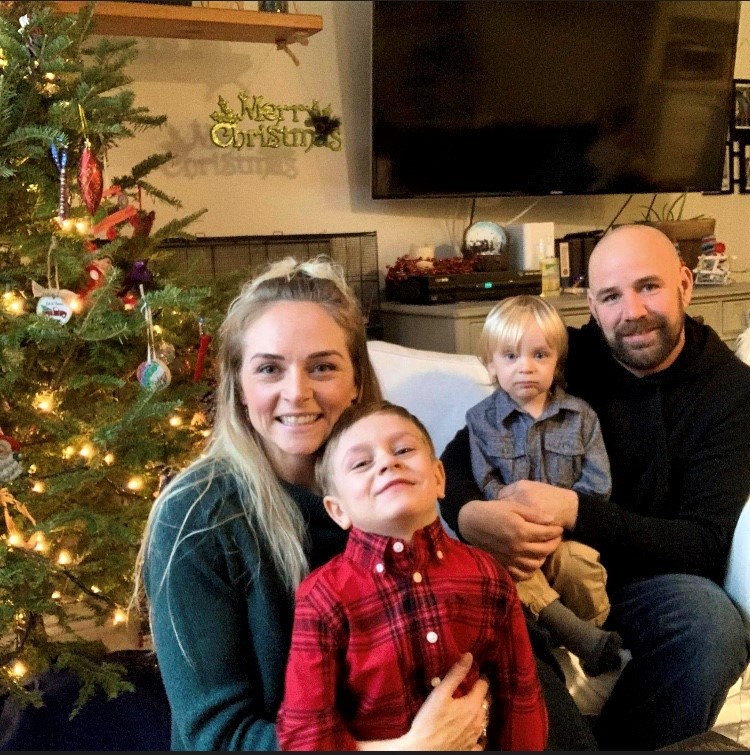 "When the lockdown happened it really felt like we needed to use our own space to its fullest potential in order to keep sane and busy," Mike told The Dad. "It felt hard to keep the kids active and motivated at times, they were (are) really missing their friends so we wanted to have some options for them."
Mike and his wife have two sons, a 5.5-year-old and a 2-year-old. Early on in quarantine, Mike took on his first big project to keep his kids entertained at home – a backyard play-set given to him by a friend. Rather than assemble the play-set as it was, Mike decided to turn it into something that any kid would envy.
"We reassembled it and modified it slightly," Mike said of his formerly run-of-the-mill play-set. "We added a cargo-net climbing wall (truck bed cargo net) and hung a hammock underneath. We added a climbing rope and a trapeze bar. Later we mounted the sprinkler to it… the creative juices started flowing about then."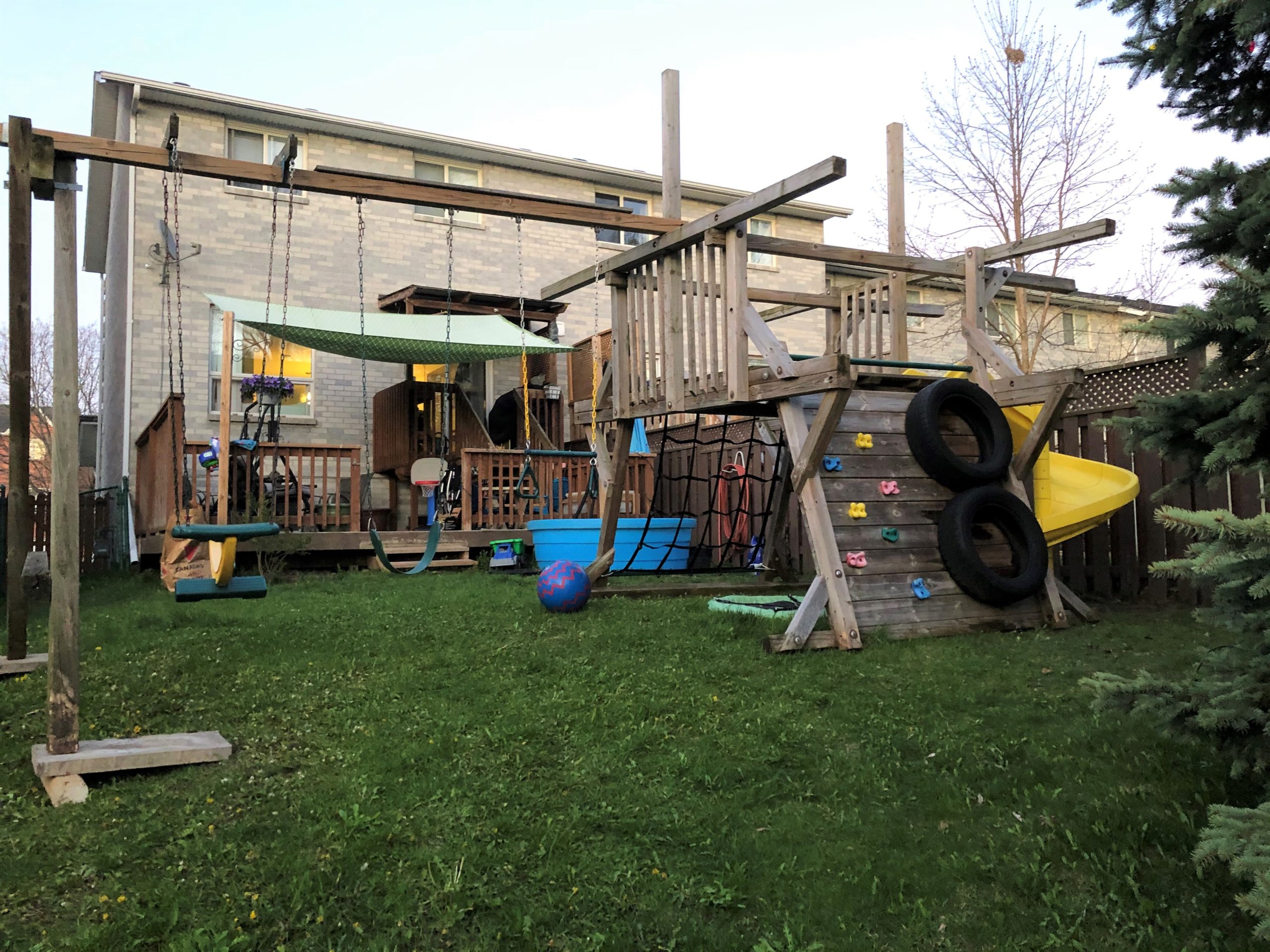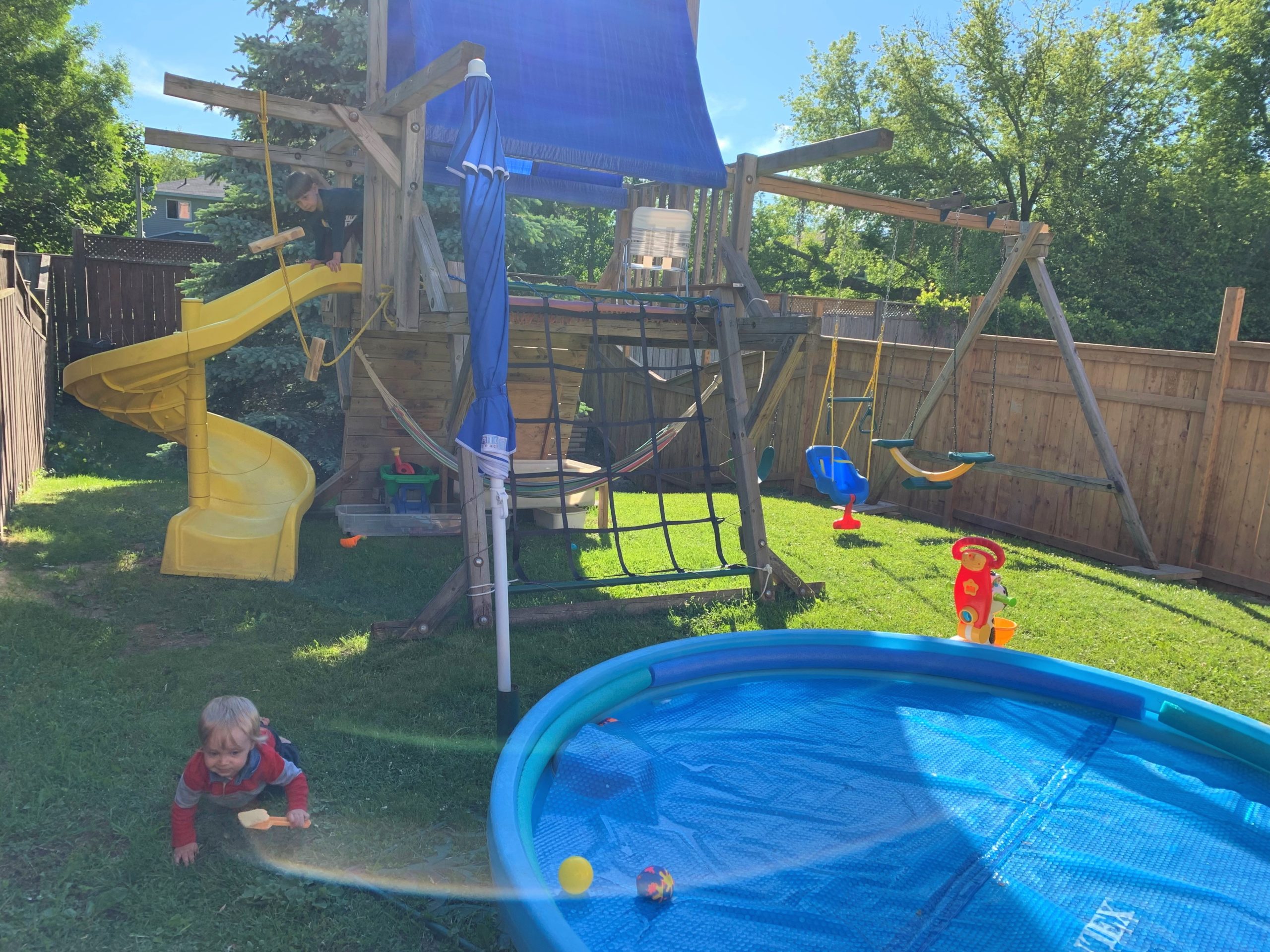 After successfully using the warmer months to the fullest, Mike wanted his kids to have a similar level of excitement about something they could use year-round. Prior to quarantine, Mike didn't have a whole lot of woodworking experience – but like most dads, his kids provided both the inspiration and motivation to use what skills he had and learn the skills he needed.
Mike's oldest son loves climbing, and his history of scaling anything from banisters to basketball nets sparked the idea for a climbing room. Mike's wife broke the massive project down into doable chunks, and his brother stepped up to help him complete the challenging project. Though the climbing wall was technically for the kids, it truly became a family affair.
"We had been talking about it since November but had other priorities over the holidays so he (our oldest) knew it was coming and counting down the days but it wasn't finished until the beginning of January," Mike recalled. "Our 5yo insisted on being in the room and trying to help and was trying to get on it every chance he got (not annoying at all). As soon as it was secure and he got the go-ahead, he jumped right in and his little brother followed right behind. They were practically squealing with joy and looked like real little monkeys climbing the walls!"
"We have a chin-up bar in the doorway, a basketball net on the back of the door and a laser light bluetooth speaker in there too now. We are always thinking about new ways to play in there, they love(d) it!"