Handy Dad Builds Desks for Virtual Learning Students Who Need Them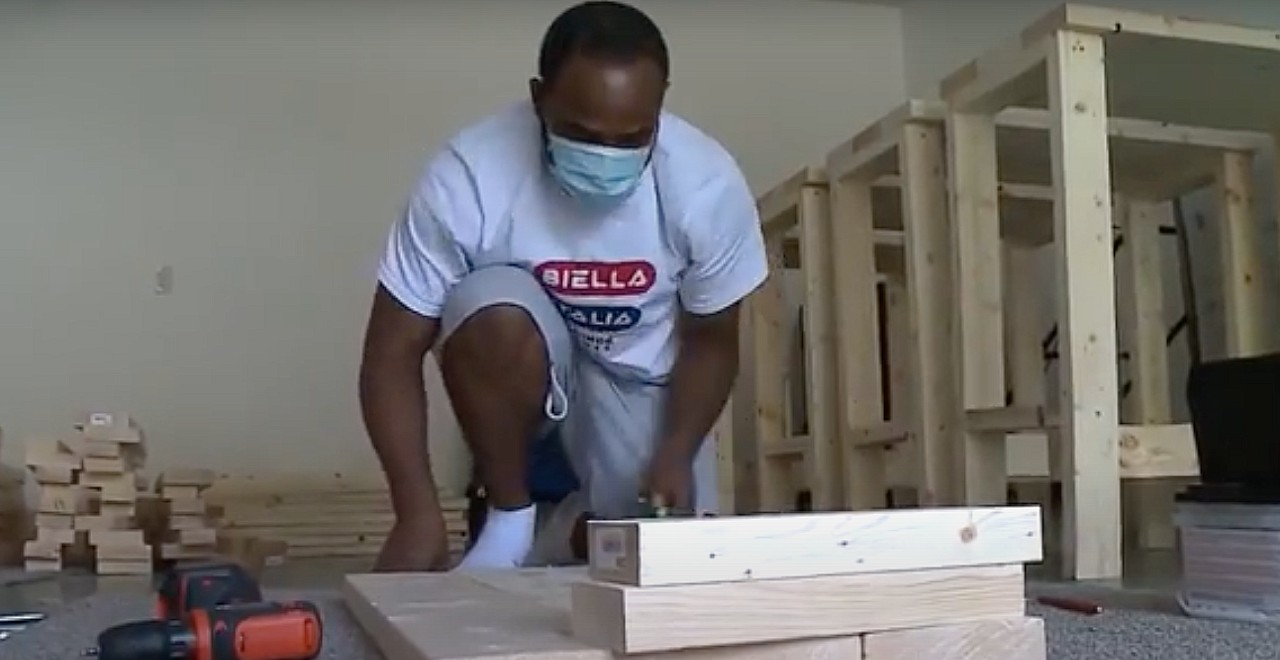 About half of all elementary and high school students are learning virtually this fall, which means that students' homes are now their schools – whether they have the resources for it or not. Teachers have had to reach new levels of creativity to help their students learn, and families have to figure out how exactly they're going to help their kids have a productive year while attending to their own responsibilities. While helping his kids prepare for the school year, one dad named Marcus Holley from Omaha, Nebraska realized his kids were missing a key piece of the virtual learning setup – a desk.
As handy dads tend to do, Marcus immediately set out to fix the problem himself. "I went to YouTube and I said, 'How do you make a desk?'" Marcus told MOR-TV.
Marcus couldn't stand the thought of his kids starting school without a proper setup, so he watched some YouTube tutorials and got to work. It didn't take Marcus long to finish his own children's desks, but he quickly realized that his kids were likely not the only ones missing this central piece of the homeschool setup.
With his own kids ready to start school, Marcus couldn't stop thinking about all of the kids who weren't as fortunate. "When I ran into that, I was in a crossroads. Either I stop or I keep going. And so, I slept on it and I said, 'I'm going to keep going.'"
And with that, Marcus began to build. At first, he charged families enough to cover the material, completing all of the manual labor free of charge. When word began to spread about this big-hearted dad's good deed, an anonymous donor contributed $1,000 to the cause. This allowed Marcus to continue building desks for families in need, but this time, for free.
This skillful dad got fulfillment from helping kids prepare for school, but he had another motivator that pushed him in the right direction. Marcus tragically lost his 3-year-old son in 2008, and his son's memory drives him to keep going. With every desk he builds for a child in need, he honors the son he lost.
Marcus's good deed also allows him to set an example for his own kids, and hopefully, for the next generation as a whole. He values the satisfaction of helping others, and aims to leave the world better than he found it.
"Do good. Help people," Marcus says. "I feel like you ain't lived until you helped somebody."