Dad Builds Huge Backyard Skateboard Ramp for X Games Competitor Son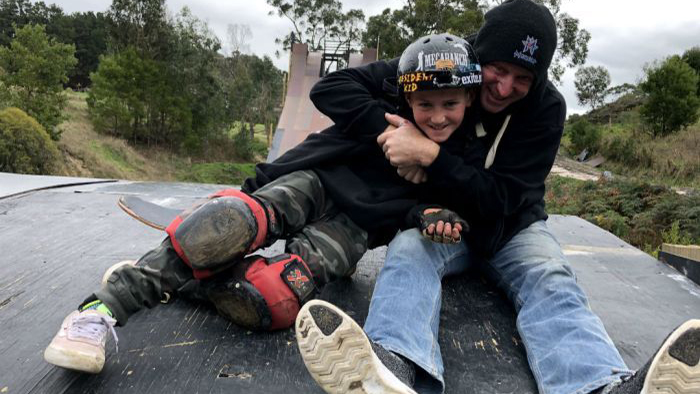 While some parents are "ugh, totally lame" by not letting their young kids ride skateboards, others are doing the opposite. In fact, one dad has gone about as far to the other end of the extreme sports spectrum as you can get.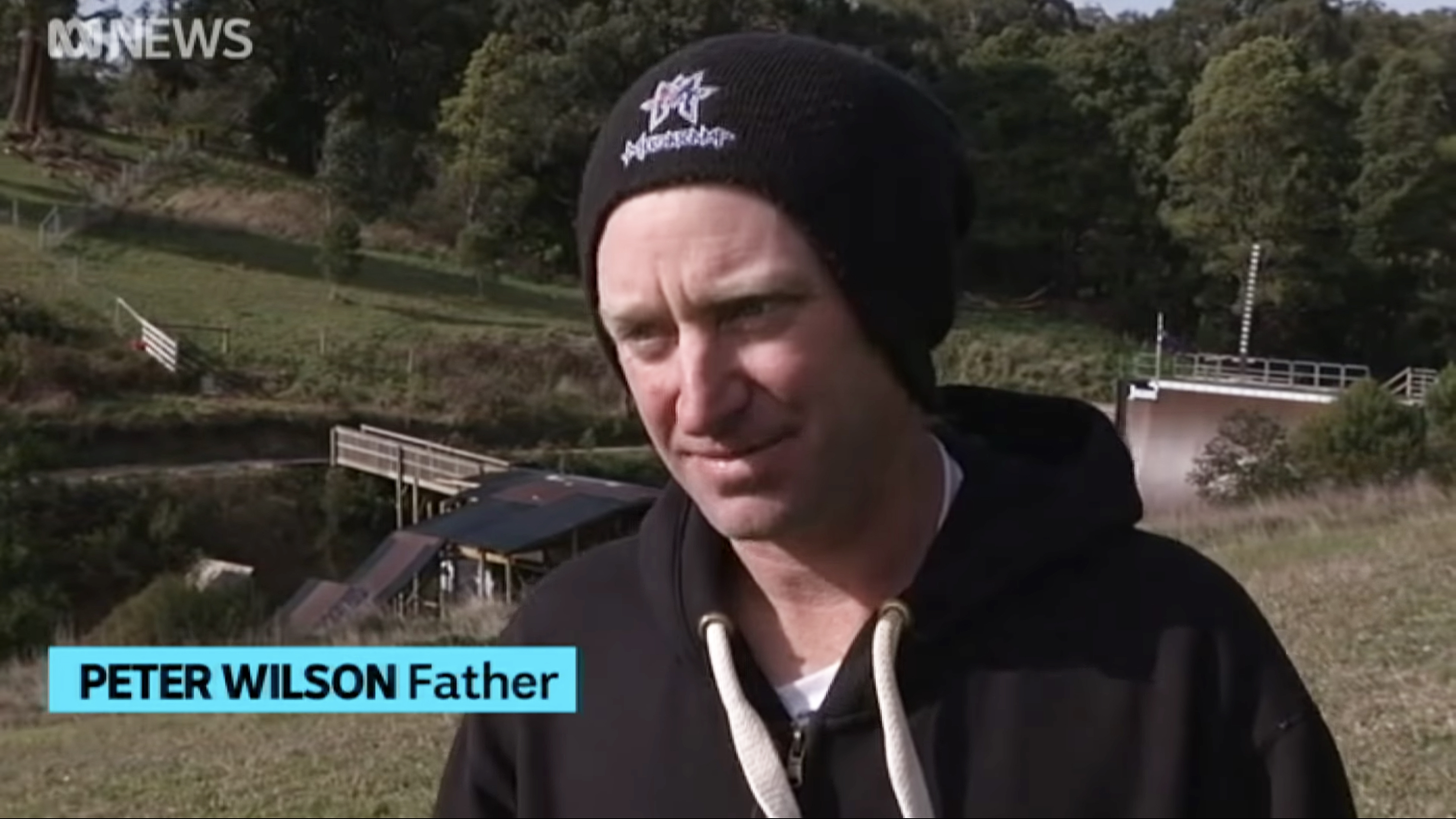 Peter Wilson of Victoria, Austrailia built his 11-year-old son Keefer his own skateboard ramp in their backyard; and not just any ramp, mind you. At 95 meters long (nearly the length of a football field), it is one of the biggest in the world, and Keefer trains on it nonstop.
"He's the best dad because look at this. He built me this [megaramp], and I get to skate it every day," Keefer told ABC Gippsland.
The practice is important, too, because Keefer just became the second youngest competitor in X Games history when he dropped into the Skateboard Big Air Qualifier last week, finishing in seventh.
The pre-teen isn't the only one who gets to enjoy the monstrosity of a ramp either. Professional skateboarders from around the world regularly travel to the Wilson's property to skate it.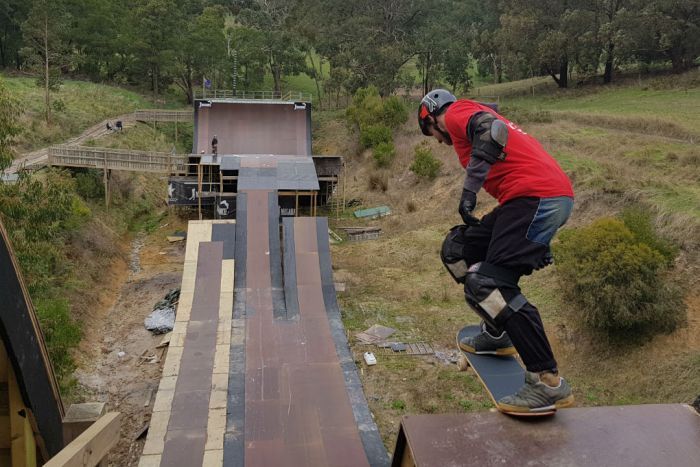 "It's the only ramp [of this size] in Australia. . . or this side of the world," says Austrailian pro skateboarder Tas Pappas. "It's just given me the chance to do something I've never had an opportunity to have a go on."
As you might suspect, the journey to constructing such an enormous ramp is easier said than done. Wilson's initial ramp had to be torn down when the city received complaints from neighbors about their view being obstructed. But this just led to aspirations for an even larger ramp elsewhere.
"They took it to VCAT [the Victorian Civil and Administrative Tribunal], and I offered to move it into an old dam, which we've done now," Wilson said. "I've planted 100 trees to try to block the view. . . where it is now it's pretty much underground."
The new ramp's roll-in starts about 15 meters (50 feet) above the ground and leads to three different ramps: "60 feet and 50 feet. . . and the end part of the quarter is 27 feet high, so it's completely to X Games standard."
It isn't just something for professional athletes, either. Keefer's older sister, Aaliyah, 12, loves dropping in on the steep ramp with her brother.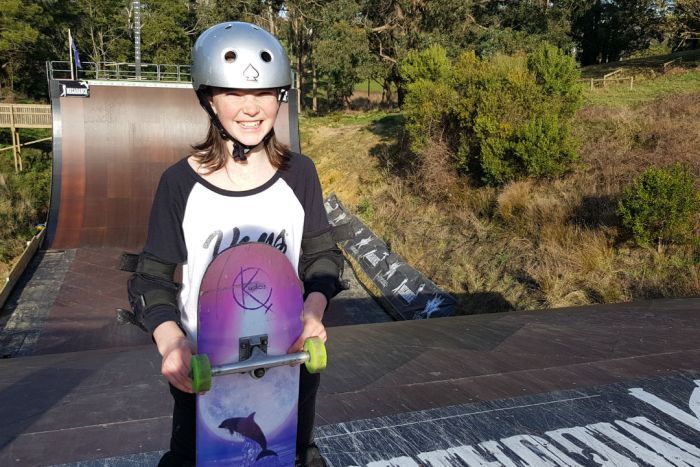 "Sometimes you go on your back. Sometimes you face plant. . . and then sometimes your board hits you in the face. . . and sometimes you land back on your board. It's so fun," she said.
Keefer has lofty goals of going pro when he turns 15 in order to travel and compete all over the world; though, we imagine he'll be hard-pressed to find a better skating experience than what's already in his backyard thanks to his awesome dad.