Dad Builds Huge Halloween Installations Around His House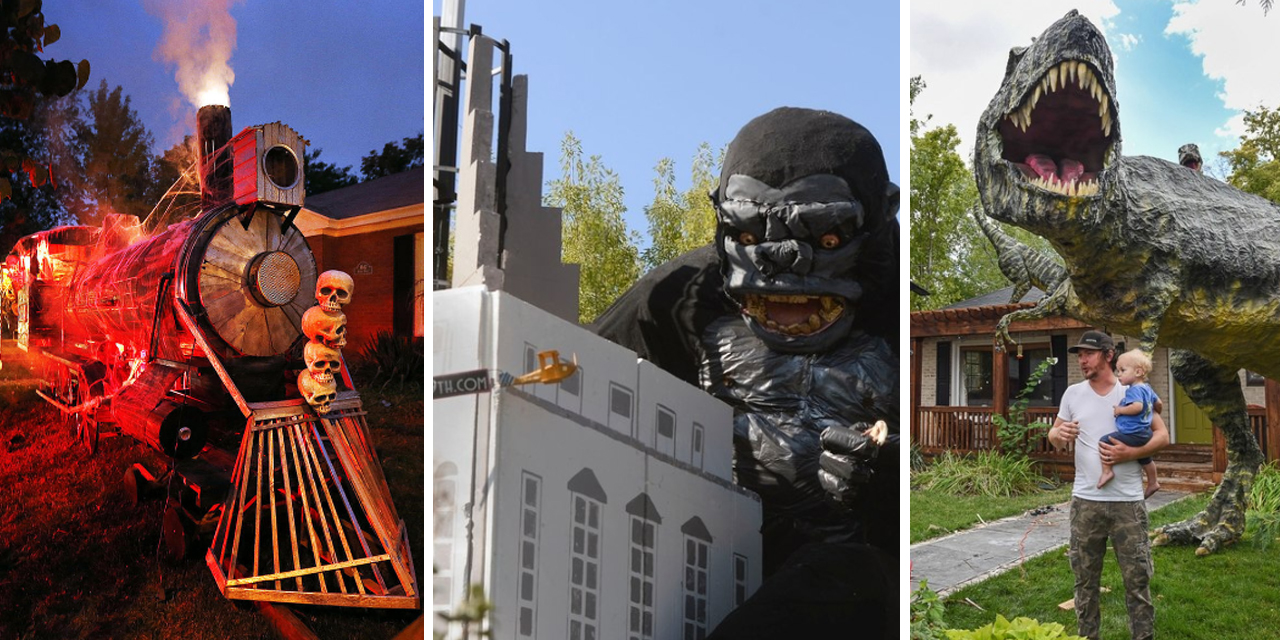 Typical Halloween decorations consist of a few jack-o-lanterns, some fake spider webs, or maybe a hanging plastic skeleton, but Ammon Smith is anything but typical when it comes to Halloween.
The 33-year-old woodworker from Salt Lake City goes all out when it comes to the spookiest time of the year, constructing huge, intricate scenes in his front yard—and they just keep getting bigger!
At all started in 2011 when Smith's wife asked him to decorate the house for Christmas. Smith enjoyed the process so much, he decided he had to go all out for his favorite holiday, Halloween.
"I built a 9-foot pumpkin-headed guy that was holding up a bunch of other lit-up pumpkins," Smith told the Salt Lake Tribune. "I got so many neighbors leaving me little notes saying how they thought it was so neat because they could see me building it in my driveway."
With such resoundingly positive responses from his family and neighboring community, Smith decided he had to up the ante next Halloween.
"The next year, it was like 'let's do something bigger' and the next year, 'let's do something bigger.' That's how it's been for five years now."
His front yard has been home to a functional haunted train: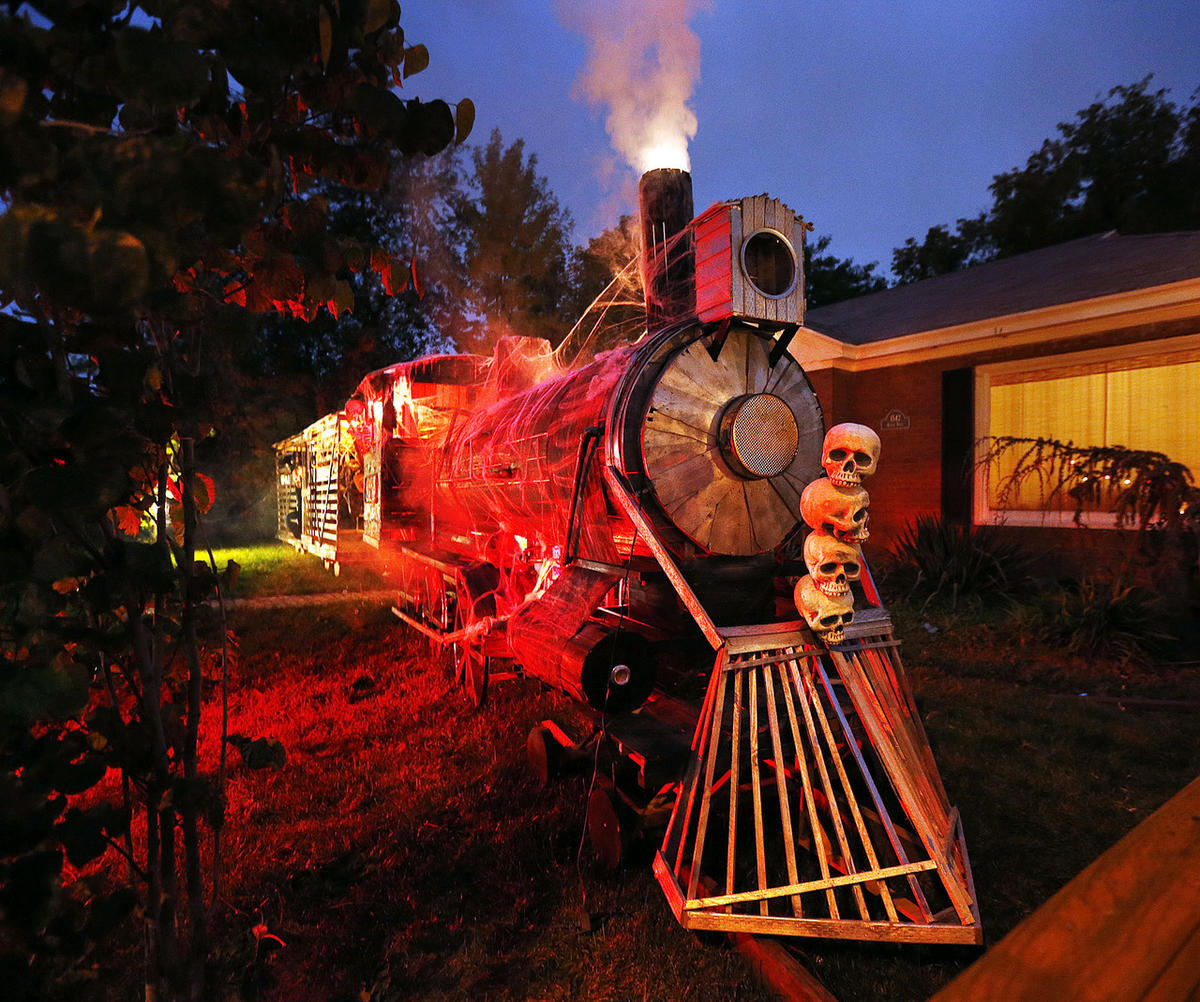 A huge, fog-breathing dragon:
A giant King Kong climbing the Empire State Building:
And this year's display: a Jurassic scene starring life-sized dinosaurs!
He started construction on the dino display in August, using recycled wood, chicken wire, styrofoam, tin foil, and spray paint.
Building and crafting have been an interest of Smith's since he was a kid—he would play in forts and treehouses that he constructed himself. Now, his passion has become his profession as he owns his own company, Designs on 9th, where he builds furniture and other "interior elements" (only part-time now that he's a stay-at-home dad to his 3-year-old daughter, though). Many elements of his Halloween creations are constructed out of recycled scrap from work projects.
The scenes typically take between 80 and 100 hours to build but are surprisingly inexpensive to make due to the large number of recycled elements.
"All the cost goes into fog juice and candy, which is kind of expensive, actually," Smith said.
He says people have already been stopping by to take a look at the construction and talk to him about his creative process but the real crowds will be on Halloween night when droves of trick-or-treaters will travel to see the impressive dinosaurs.
After the holiday, Smith will tear down the creations and store many of the elements like chicken wire and fabric for next year's display. Despite not knowing what exactly that will be yet, he better start saving his pennies for hoards of trick-or-treaters because it's going to take one hell of a production to top this.