Dad Changing Diaper Hopes Newborn Repays Favor in 40 Years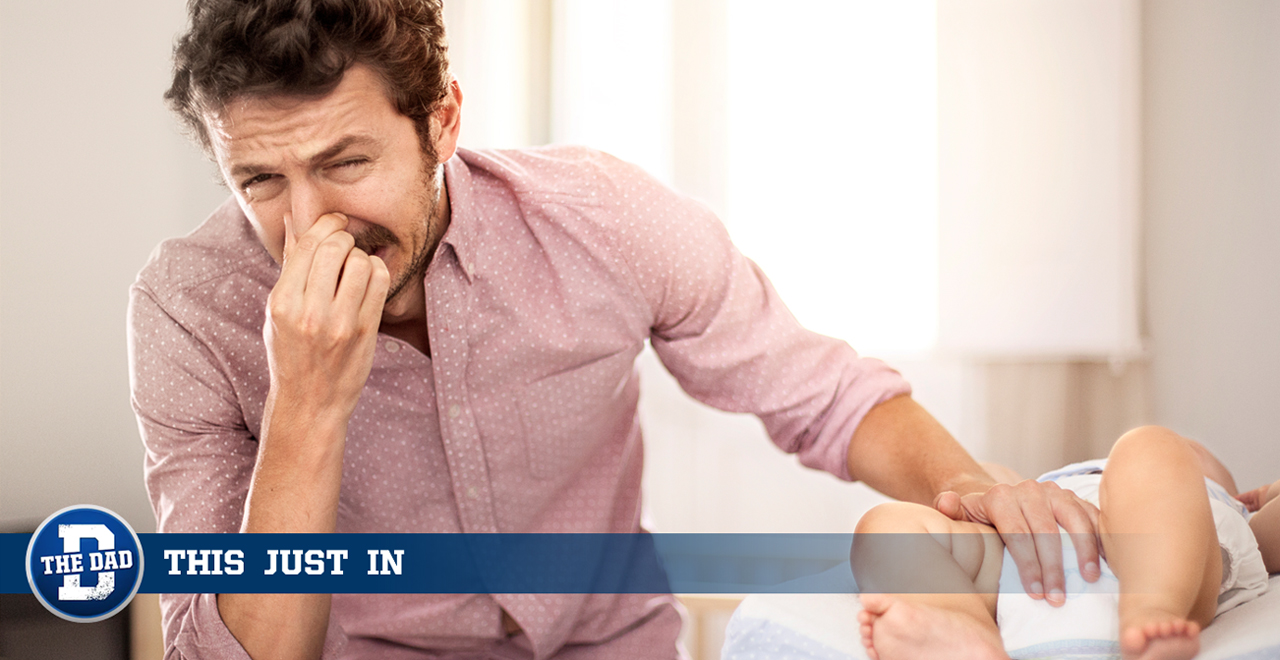 BROOKLYN, NY – Acknowledging that changing diapers is the single most disgusting aspect of fatherhood, 37-year-old Darryl Hamilton is optimistic that his efforts could be rewarded down the line, as he hopes his newborn will offer to repay the favor when incontinence strikes in about 40 years.
"I love my son and am willing to do anything for him. I'm just keeping my fingers crossed he feels the same way, because seeing an elderly man naked is no easy task especially when your face is mere inches away from his you know what," said Darryl, resigned to the fact that adult diapers are an inevitability but that his stinky son's indebtedness was not.
As Darryl undid his child's diaper with one hand while plugging his nose with the other he admitted that there's a chance he could change his future diaper by himself, but that he wouldn't want to risk staining the carpet when he could just call his son to come over and also ask him to pick up milk and eggs on the way, thus killing two birds with one stone.
"Four decades is a long time from now and my son may move halfway across the country, but I'm planning to start the guilt trip early and keep him close because chances are I'll have an accident on my 80th birthday and will need a helping hand."
When asked why he couldn't just rely on his wife to help change his diaper in the future, Darryl noted that the divorce rate amongst American couples is so high that them still being together in the 2050s is far from a guarantee.
This Just In…is The Dad Faking News. Despite being completely plausible to parents, it's satire and intended for entertainment purposes only. For more stories like this one click here.