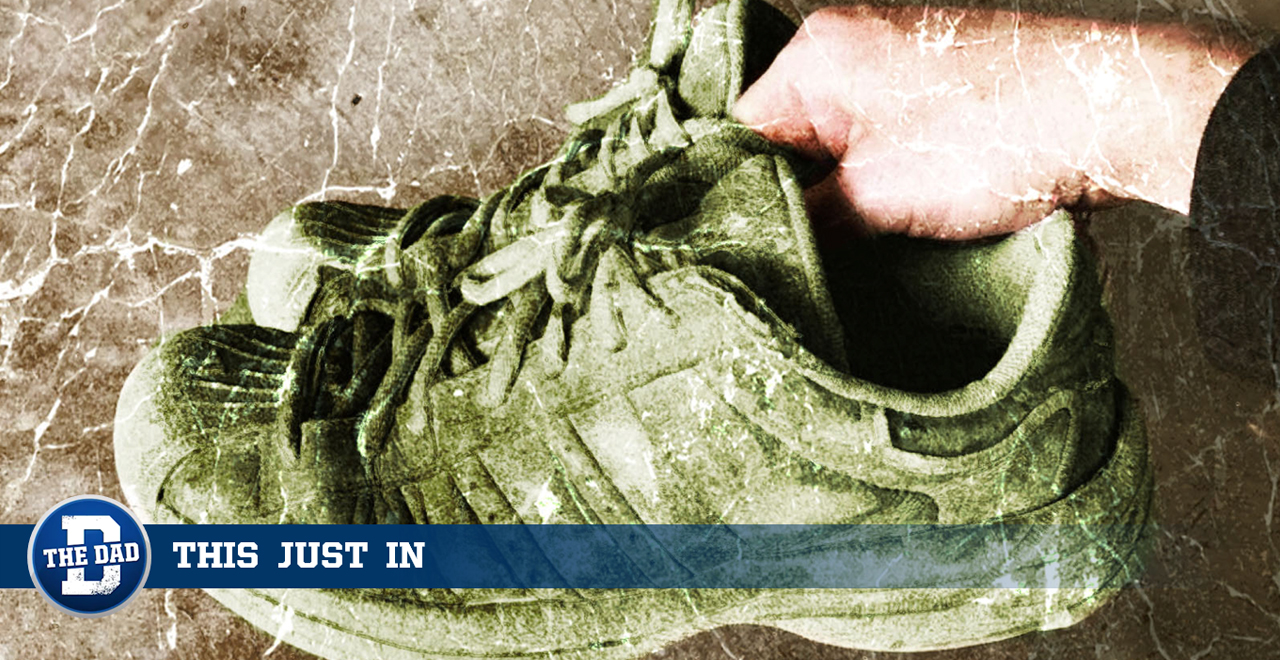 Credit: The Dad/Joel Willis
CINCINNATI, OH – Having utilized a single pair of sneakers for the majority of his prolific yardwork career, 35-year-old Geoff Miller now realizes it might be time to give back to the fans, as he's considering donating his yard shoes to the Lawn Mowing Hall of Fame.
"These shoes have been on my feet for some iconic moments, from when I conquered the crabgrass back in 2013 to that time in 2016 when I mowed the entire lawn despite having the flu. I think it's time I shared them with the world," said a proud Geoff, whose decision was made a little easier by the fact he was just gifted some New Balances with terrific arch support.
The Lawn Mowing Hall of Fame possesses some of the greatest artifacts in lawn history, such as Bill Clevinger's green-tinted cargo shorts, Horace Wilson's sweat-stained sunhat, and Nick Galef's trustworthy E160 lawn tractor, making Geoff's yard shoes the perfect potential addition to an already impressive collection.
"We've been in talks with Geoff for quite some time and would display his shoes in a place of honor," said museum curator Ty McCarthy, who also hinted at a possible induction for Geoff in the upcoming Hall of Fame class.
While it seems inevitable, Geoff has yet to officially retire the shoes, as he hopes to let them ride off into the sunset by wearing them for one final mow in anticipation of next weekend's big family reunion.
This Just In…is The Dad Faking News. Despite being completely plausible to parents, it's satire and intended for entertainment purposes only. For more stories like this one click here.