Dad Crafts Triple-Seater Storytime Rocking Chair, Sells For $7000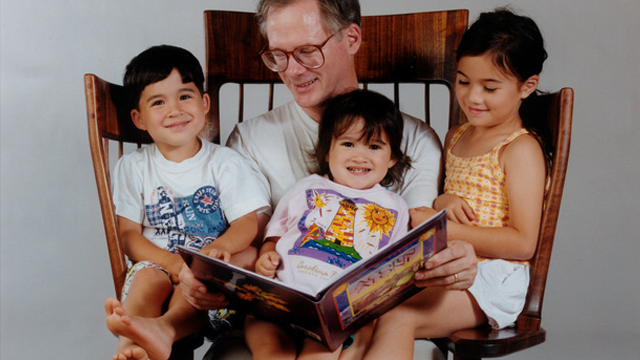 A father reading to his kids in a rocking chair is about as "old-school dad" as it gets. Add a vintage radio cabinet and a lit fireplace and you're basically a Norman Rockwell painting.
But one rocking chair can only fit so many people, which Hal Taylor, a lover of reading while rocking, learned upon having his third child.
"When Rose was born, she proved herself to be the 'communicator' in the family," Taylor says on his website. "She was not going to be left out of the reading crowd!"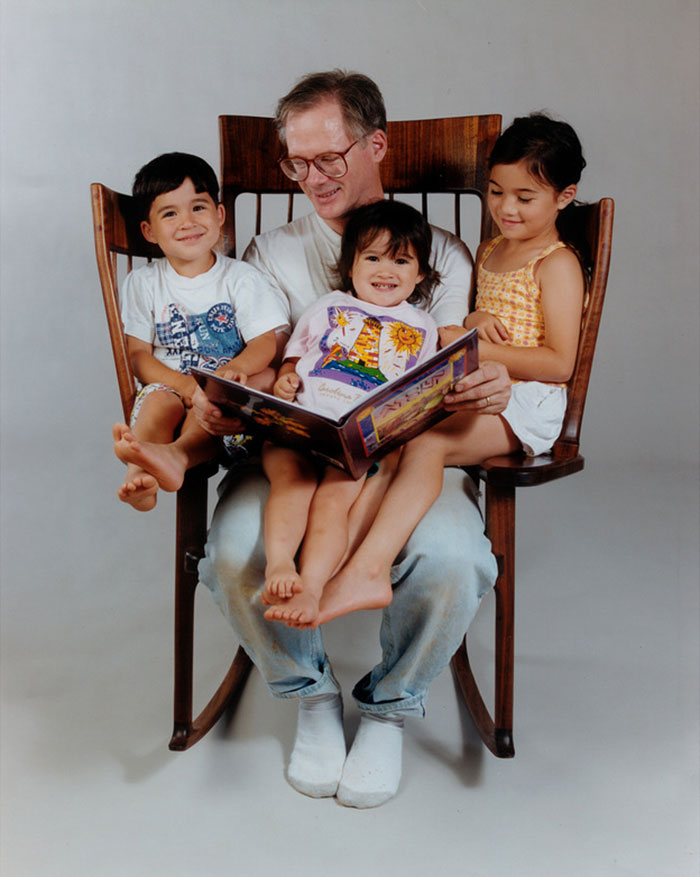 Fortunately, Taylor also happened to be a master craftsman and decided to remedy the problem in his workshop.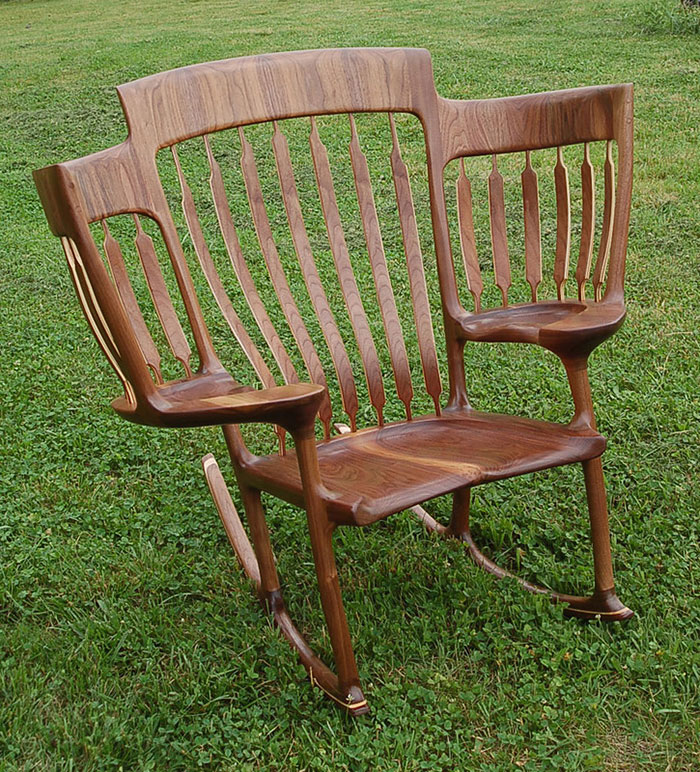 The result is a masterpiece of woodworking that Taylor aptly calls the Storytime Rocking Chair.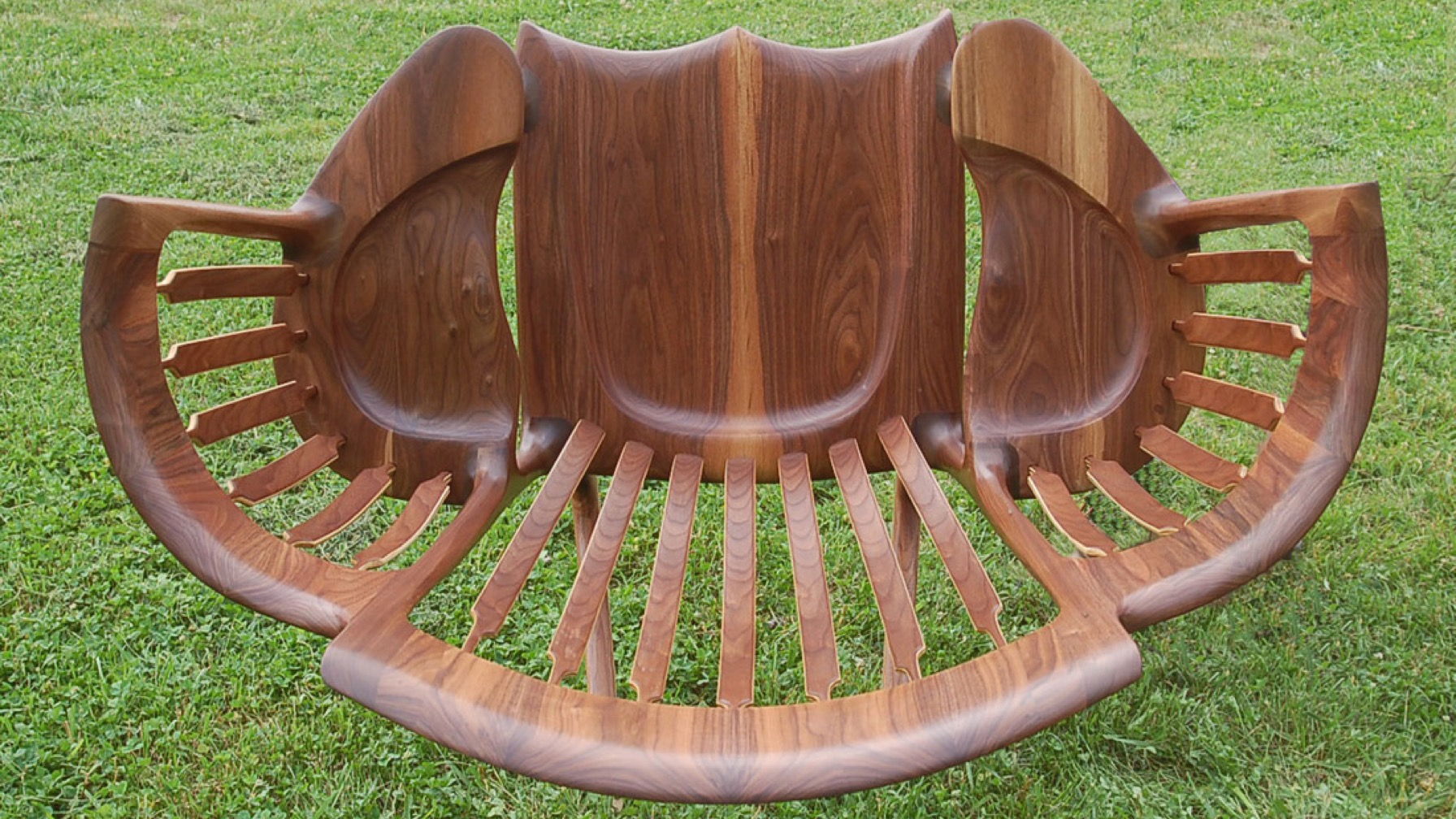 "There are over 200 precisely cut and shaped pieces of wood which I use to make up the 19 back braces," Taylor describes. "That is more pieces than you will find in 20 normal rocking chairs."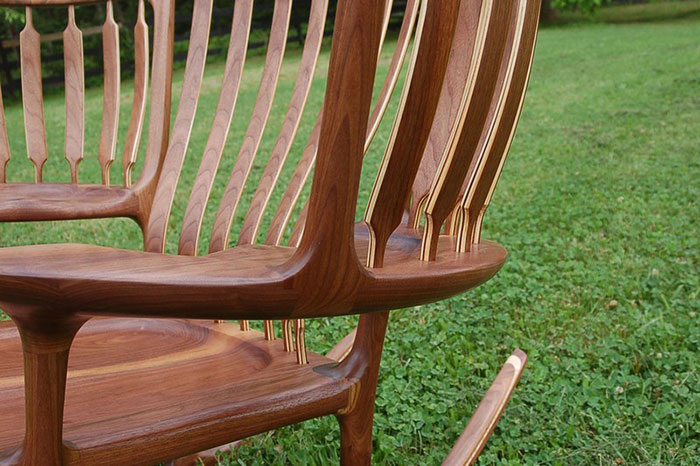 To date, Taylor has made about 35 of the giant rockers for customers, including five for the royal family of Abu Dhabi.
The chairs aren't cheap, though. One will set you back $7,000 – but can you really put a price on bonding with your entire boatload of kids at once? That's roughly $2333 per child, a steal when you consider it's a masterpiece that won first place in the Fredericksburg Art show.
Taylor urges people to consider, "Of all of the things I have spent money on in the last 20 years, how many of them will ever be used by my great grandchildren? This chair will!"
The man has a point and this chair is absolutely amazing.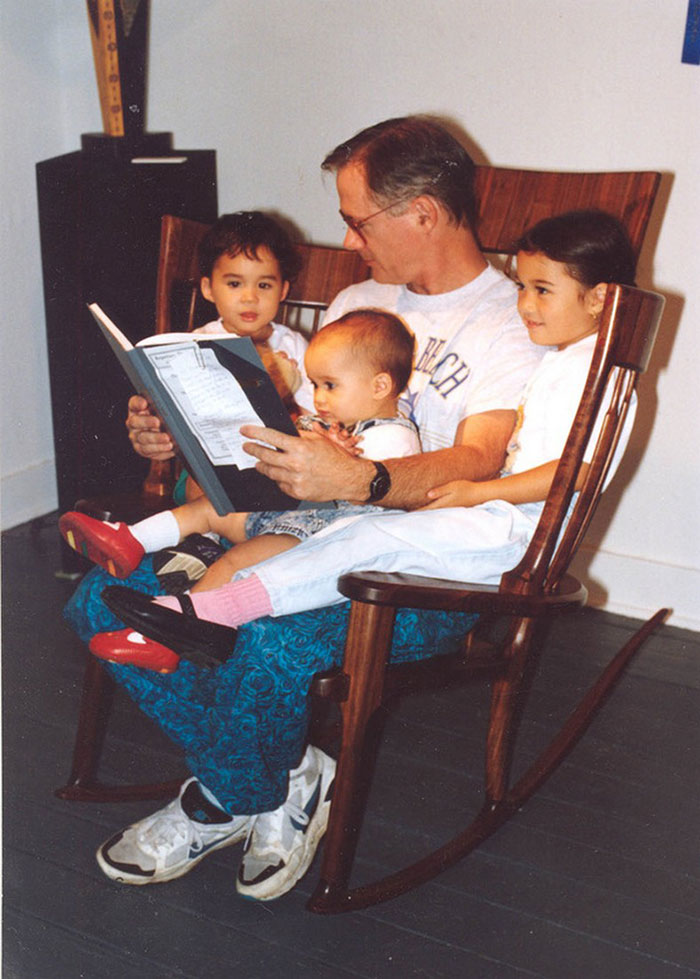 If you're interested in contacting Hal Taylor for work or just want to read more about his story and craftsmanship, check out his website.