Dad Creates Incredible Fiber-Optic Starscape Ceiling For Baby's Nursery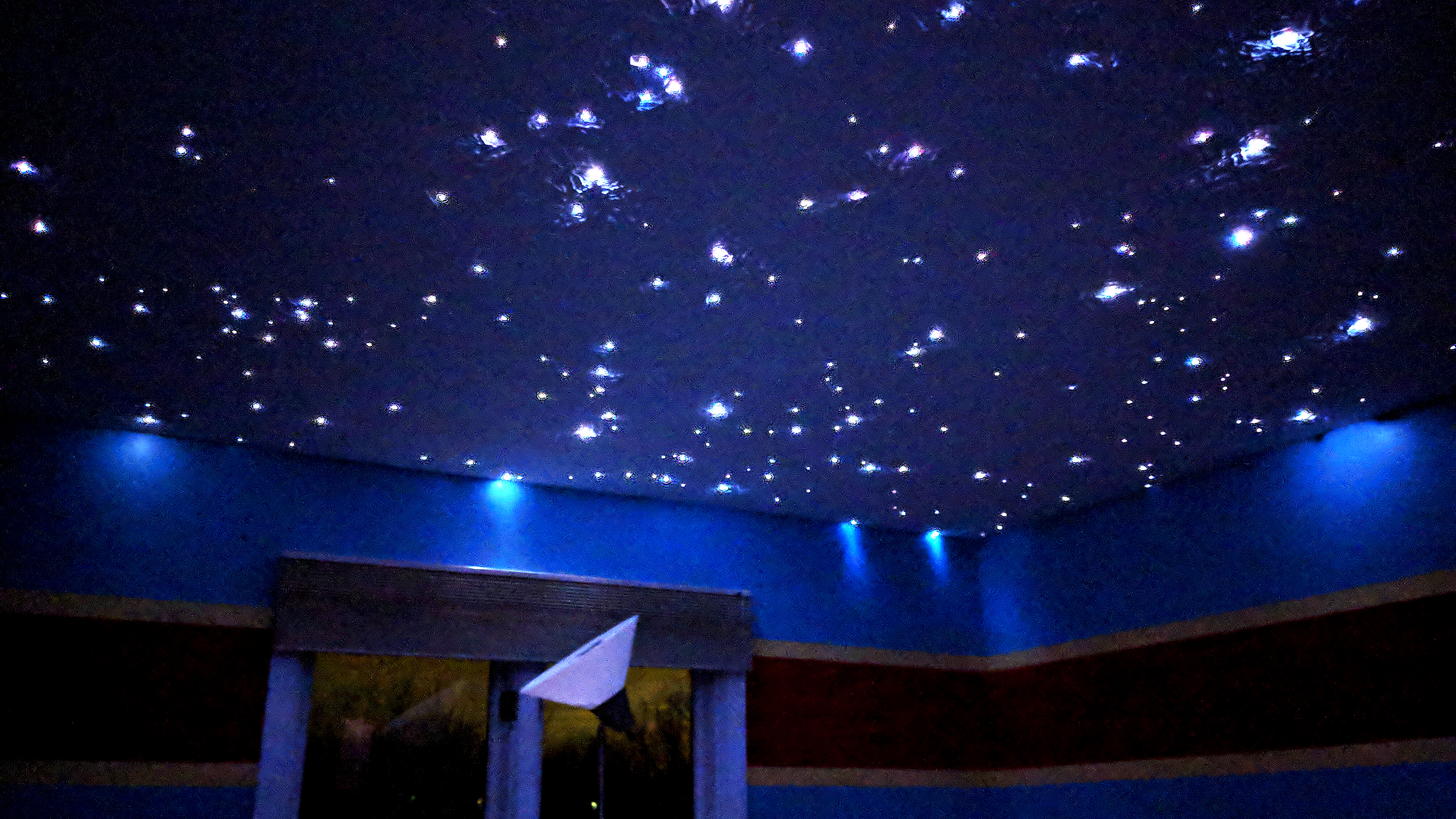 As a kid, my night light consisted of a tiny glowing dinosaur in the corner of my room. I know, pretty cool, right? I thought so, too.
Until now.
Imgur user In3rtia decided long before his daughter is born that a simple incandescent reptile isn't going to cut it and began planning something a little more spectacular.
The star-studded ceiling reflects exactly what the night sky will look like on his daughter's due date, July 5th, 2018. Using a program called Stellarium, he was able to map each star and then differentiated them by size (note the Big Dipper in the top right corder in blue).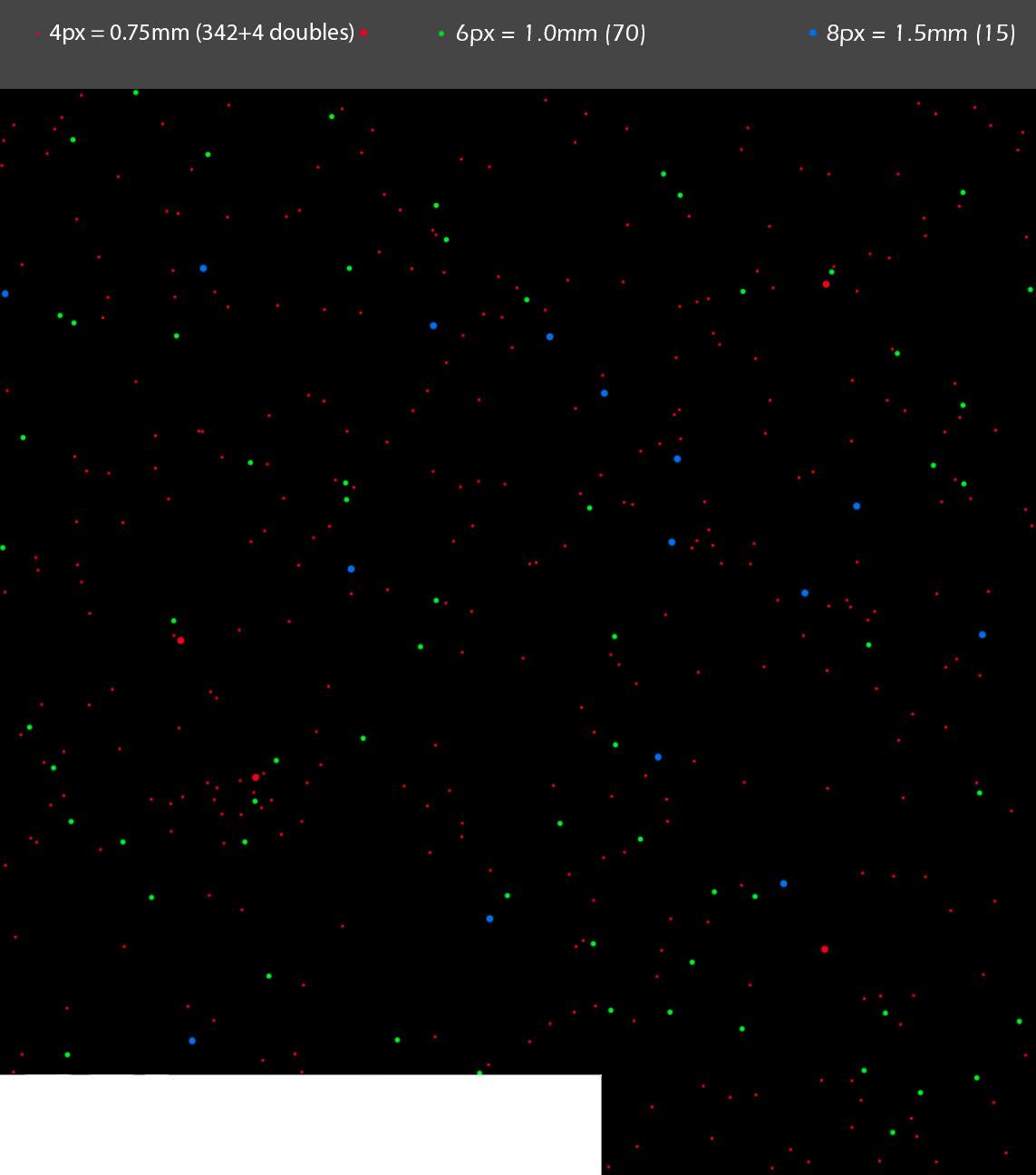 Projecting the map onto the ceiling, his wife drilled holes according to star size while he marked each hole from the attic with specific colors.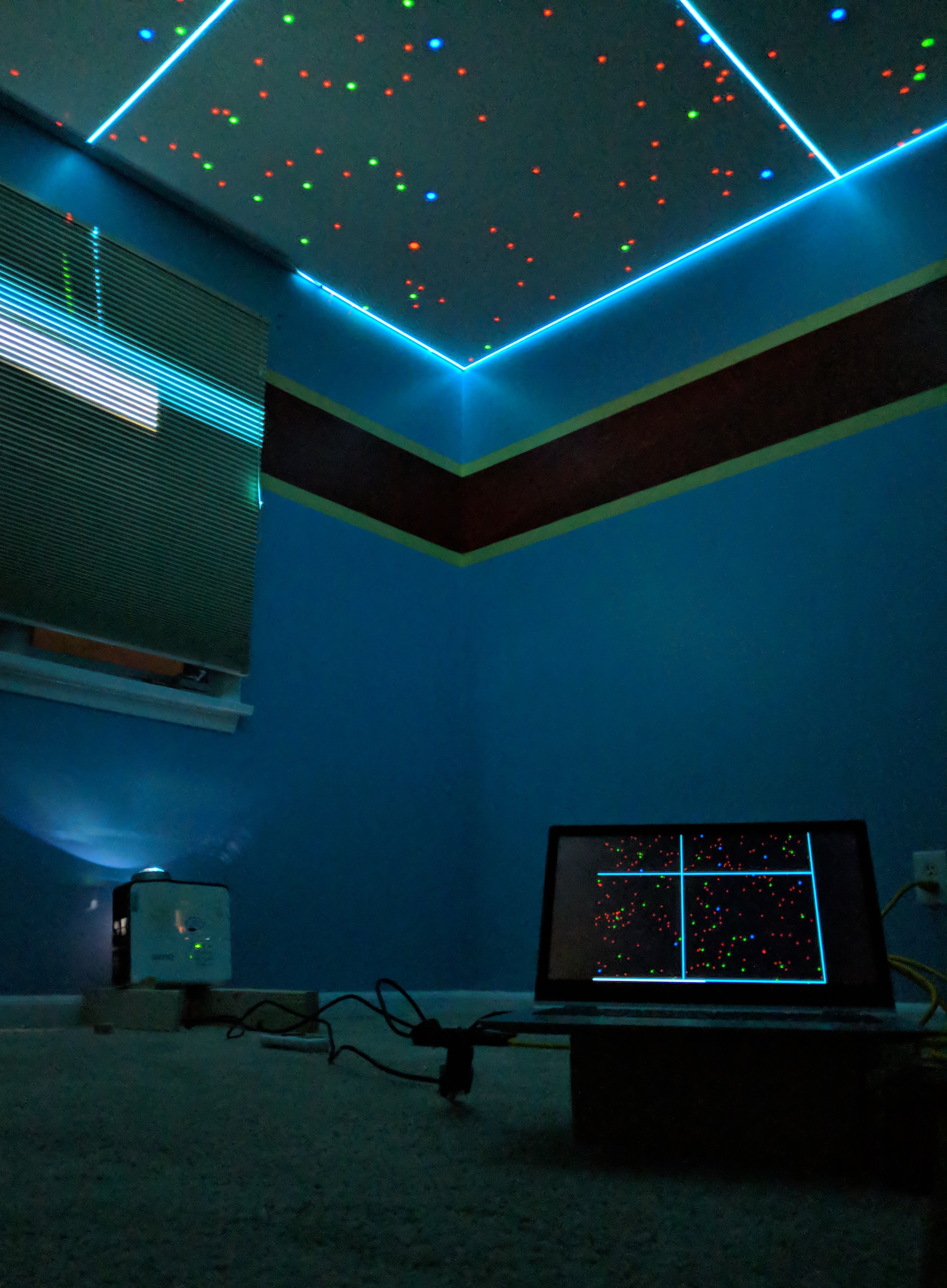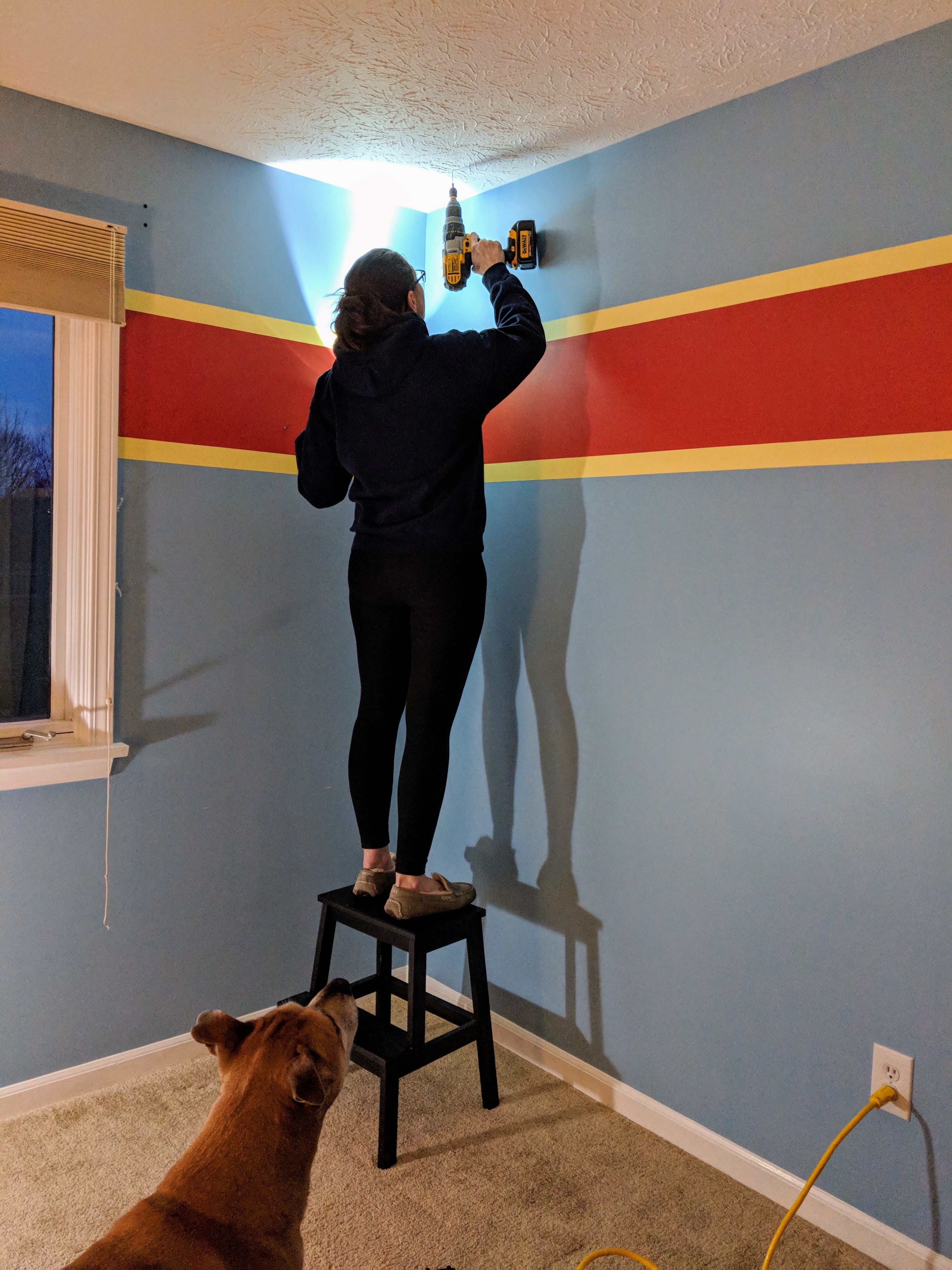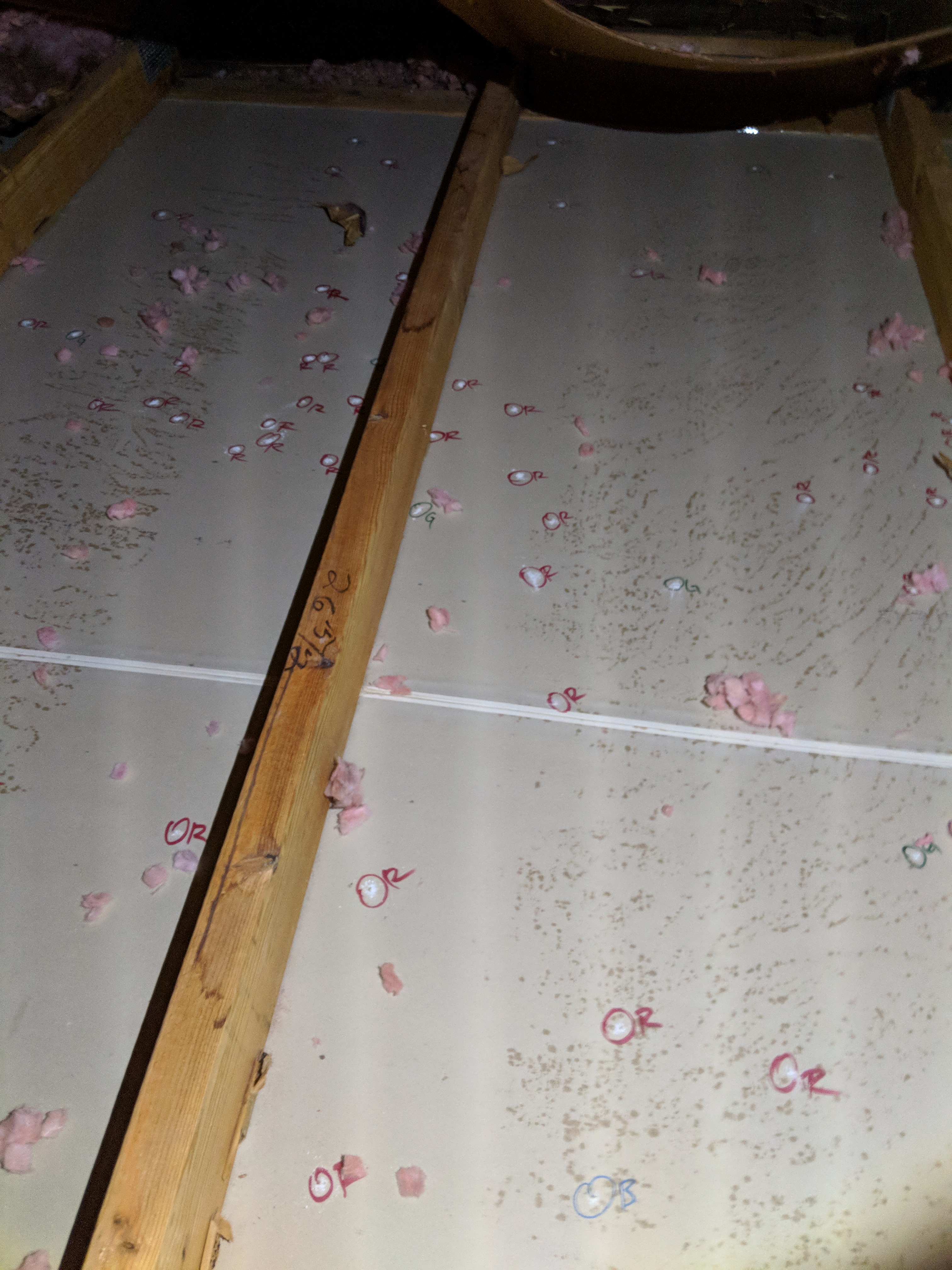 Using a remote-controlled LED light box, he ran the fiber optic strands to their appropriate spots, caulking each hole as he went.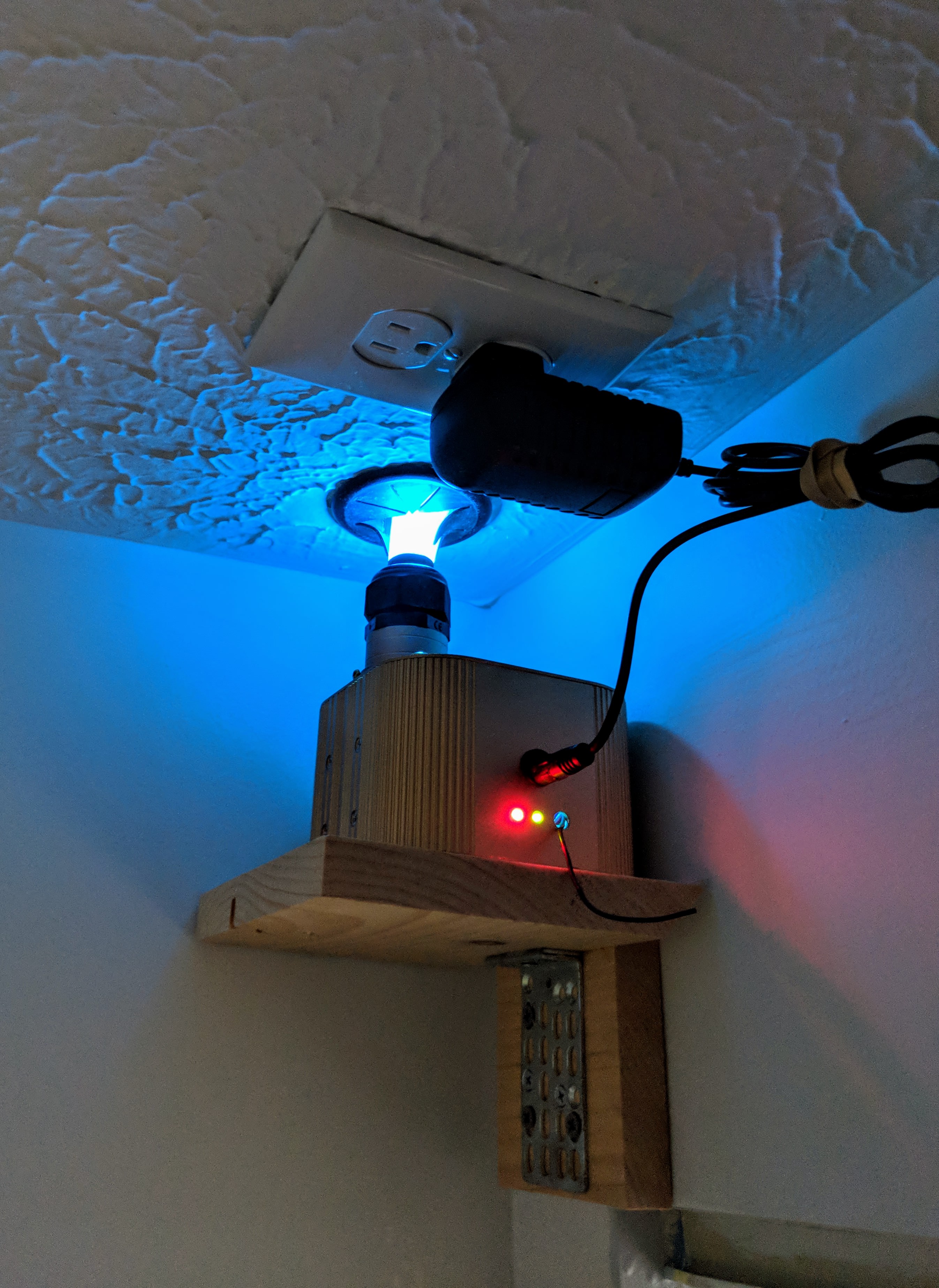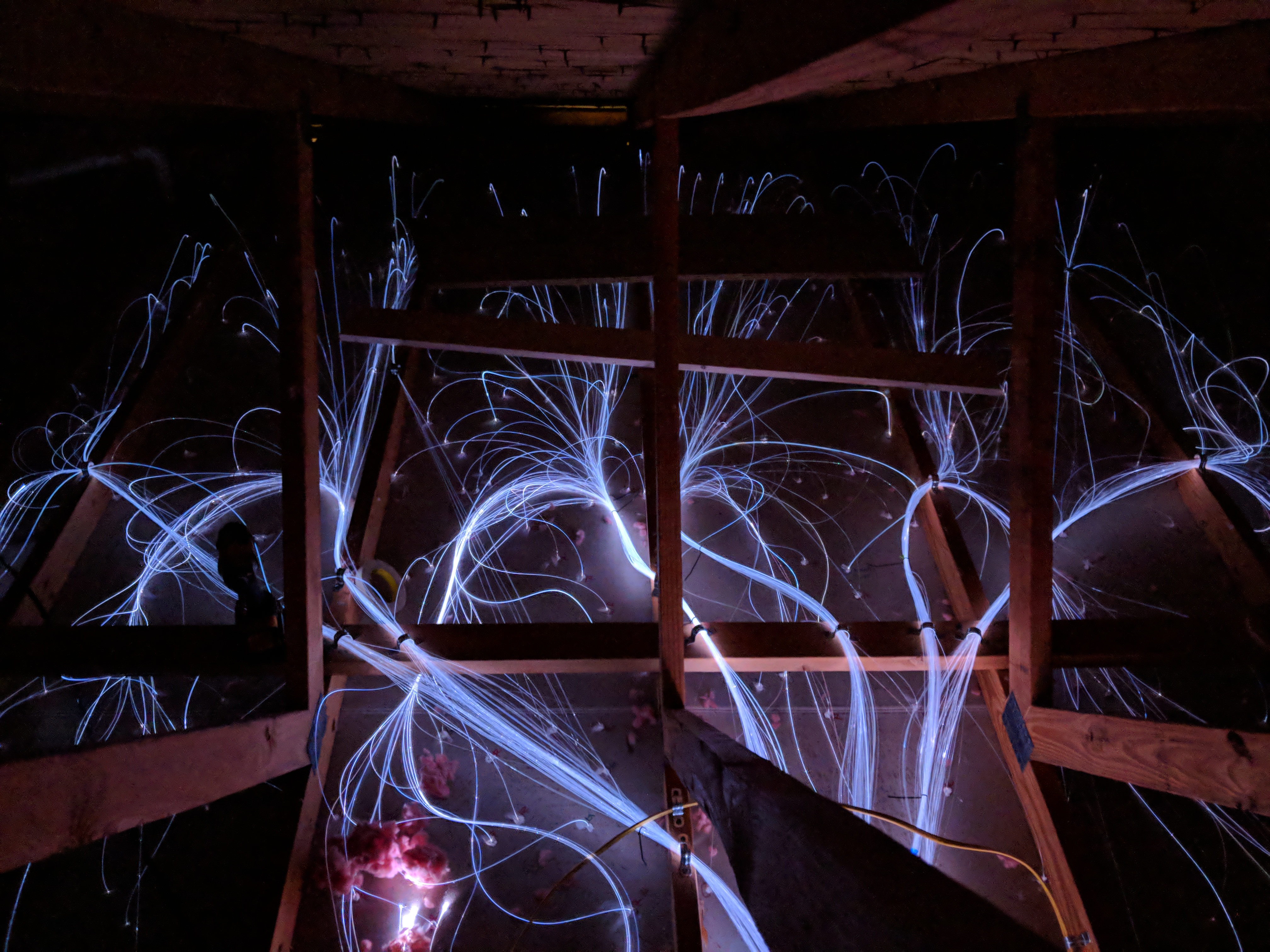 The spinning wheel inside the light box creates a realistic twinkle effect. In3rtia jokingly says he was tempted to call the project finished here (because how awesome does this look?!)
However, he and his wife went ahead and trimmed the excess length of each strand with nail clippers, touched up the ceiling paint, and are now proud owners of an incredible night sky that would make probably Neil Degrasse Tyson weep.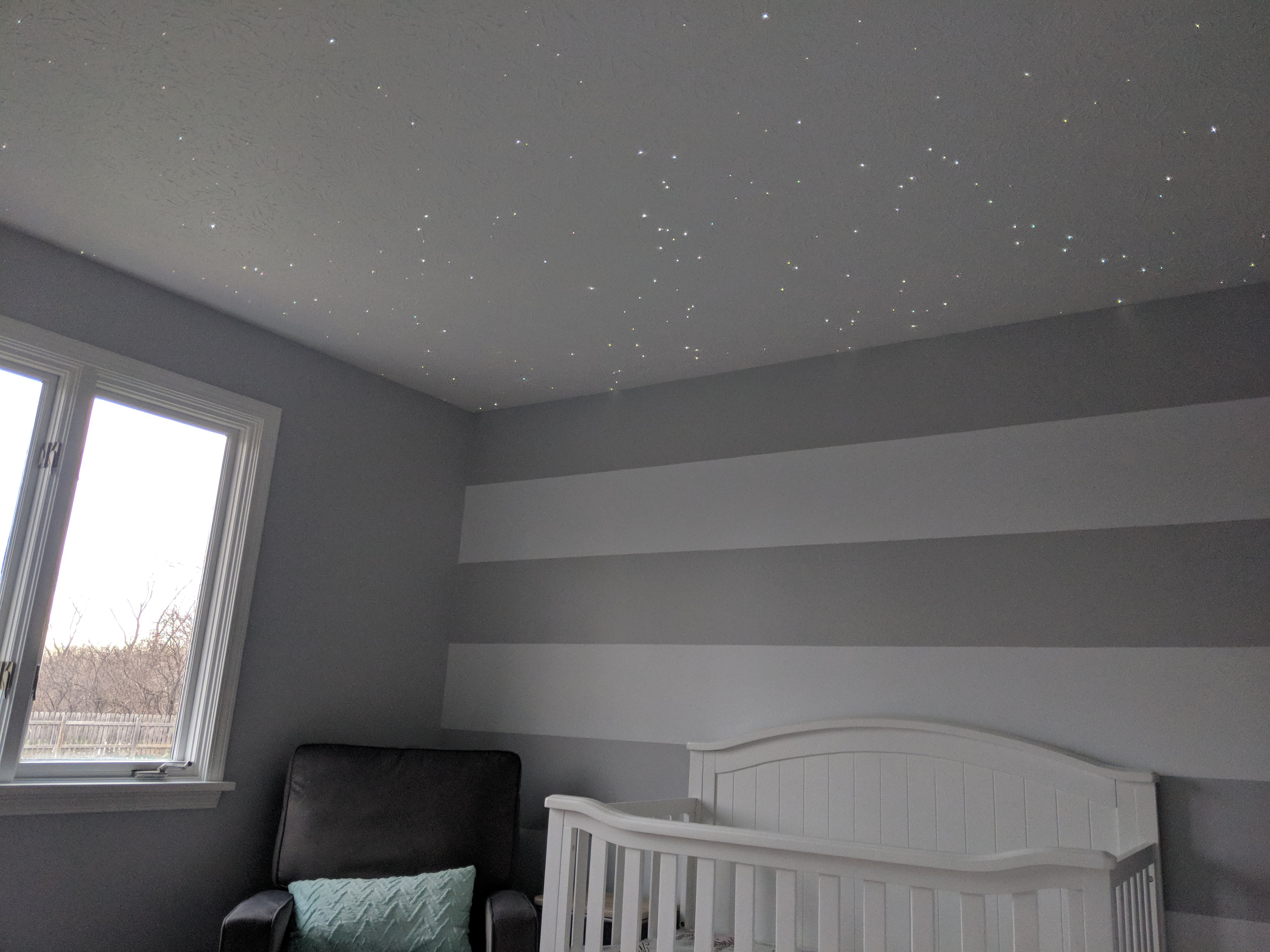 Want more in-depth photos and directions from this amazing project? Check out in3rtia's entire Imgur album here.