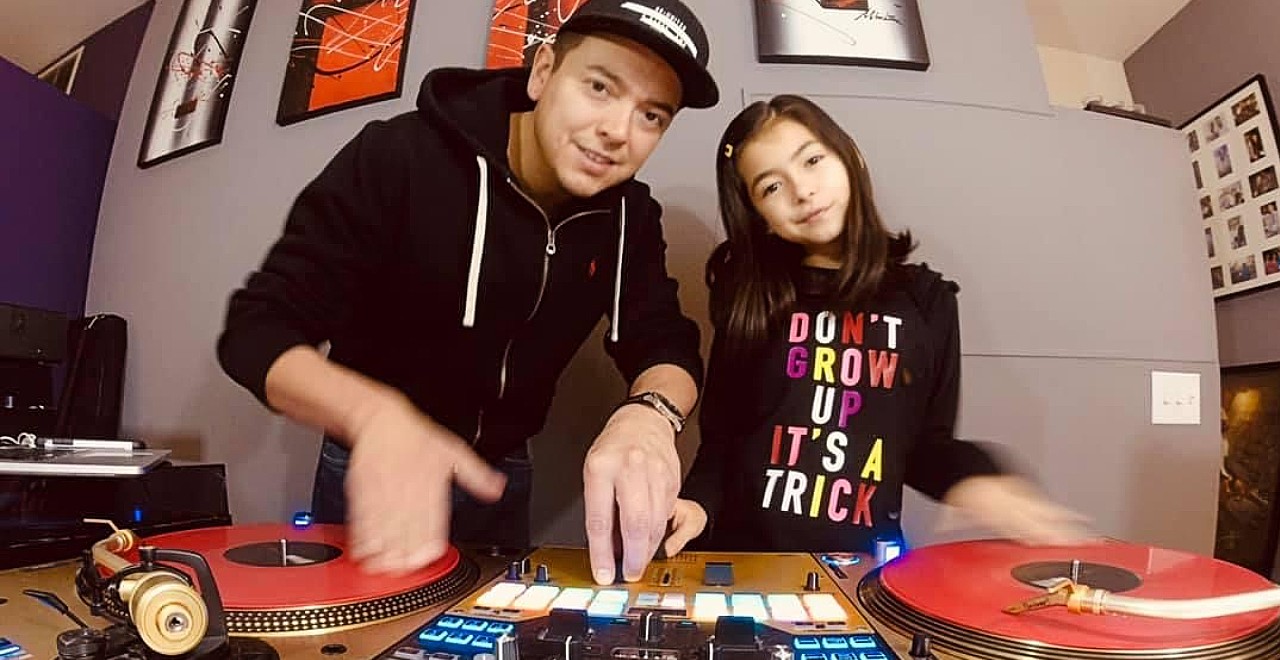 Credit: SUPPLIED
Finding activities that you and your kids can enjoy together can be both exciting and challenging. Sure, you can use a Slip N' Slide and have it be socially acceptable for the first time since you yourself were a child, but finding year-round hobbies that help you bond with your kids often requires some trial and error. It's no secret that kids learn by example, so if you get lucky, sometimes shared hobbies come naturally simply by continuing to do what you love.
For 16 years, Ever Lee has been a DJ. In 2006 he won his first championship, but it wasn't until 2009 that he decided to make a career out of DJing. 2009 was an eventful year for Lee, aka DJ Shake One – not only did he change the course of his life by pursuing his passion full-time, but he also became a father.
Valentina, Lee's daughter, grew up around music. From the time she was a baby, she watched her dad practice and perform, and the two began to form an incredible musical bond.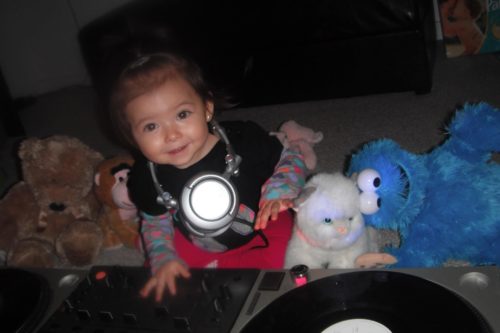 "But as she got older," Lee told The Dad, "I started showing her some of the equipment and just playing around for fun every once in a while. When she was around 7 is when she really started showing interest, and I was absolutely amazed how fast she caught on."
At just 8 years old, Valentina took the world by storm when she emerged as DJ V Star. Of course, it's adorable watching dad and daughter perform together, immersed side-by-side in their biggest passion. But even on her own, the young DJ has an enormous amount of talent. DJs V-Star and Shake One began posting videos on social media, and it wasn't long before V-Star began to gain traction in the world of DJing.
"It's been pretty cool seeing so much positive response," said Lee. "One of our favorite DJs in the world (A-Trak) has shared our videos. Will Smith's son (Trey Smith) shared our (Just the 2 of us) video. And America's got Talent has reached out as well."
Now 10 years old, V-Star has accumulated thousands of followers across her social media pages, and performed countless times as a DJ in her own right.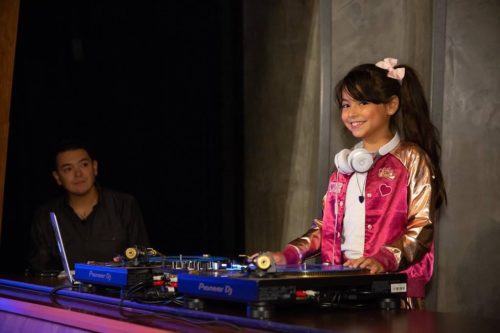 "I'm with her by her side at every gig she does," says Lee. "And we've also made a lot of videos together. During the pandemic, we had fun doing live-streams from home together."
The dad-daughter DJ Duo (say that five times fast) have accomplished so much both together and on their own. Though Lee and Valentina's mom separated, they work together to support their daughter's success and happiness. No matter where her career takes her, one thing's for sure – V-Star will always have her parents there to keep her on the right track.