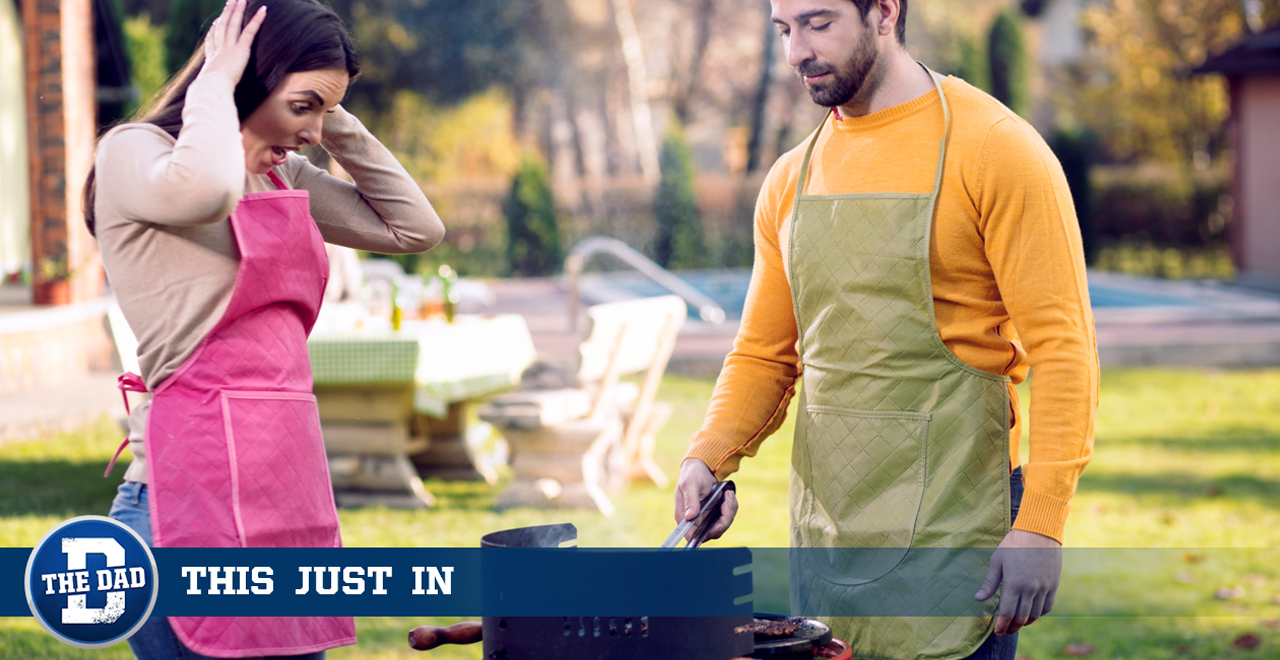 Credit: Getty/hoozone
BRANSON, MO – While the promise of a new decade once had many people excited about the future, 2020 proved to be a year filled with turmoil and unrest. But just when we thought 2021 was our saving grace, one local dad named Hank Germaine forgot to test click his tongs.
There's no sugarcoating it – this is an astonishing development that nobody could have seen coming.
"When he fired up the grill and picked up the tongs, I expected him to click them together a few times like he always does, so needless to say I was shocked when he went straight into flipping steaks," said Hank's wife Kelli, who hadn't felt such a rollercoaster of emotions since losing her job back in April.
As Hank continued to work the grill, not once did he click the tongs together in a "We Will Rock You" style rhythm, nor did he ever pretend to be a crab using the tongs as his claws. Instead, he just continued tending to the steaks while never once hitting the two ends of the tongs together, confirming that 2020 is weirder than we ever thought it could be.
"This year has been filled with surprises, many of them for the worse, so I just hope the steaks turn out okay," continued Kelli, who was worried that forgetting the test the tongs may lead to the steaks being overcooked.
While there's no denying that this backyard barbeque was more tumultuous than usual, the steaks did in fact turn out properly cooked. Even still, it may be a while until our collective memory can forget just how jarring it was to see a man use a pair of tongs without testing them first.
Despite being completely plausible to parents, THIS JUST IN is satire and intended for entertainment purposes only. For more stories like this one click here.