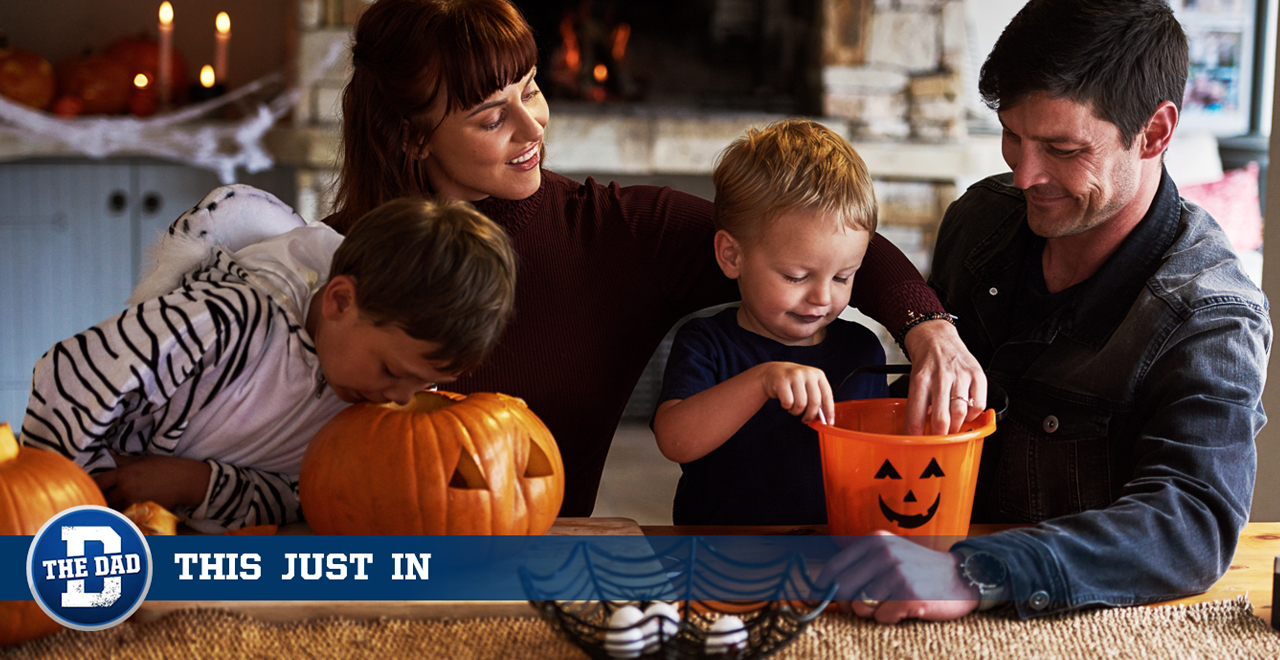 Credit: Getty/PeopleImages
ROCKVILLE, MD – With towns across the nation canceling Halloween due to the pandemic, many kids this year will, unfortunately, have to settle for less candy than they've come to expect. However, one selfless father is well aware of the less than ideal situation and is doing what he can to help, as 42-year-old Tom Anderson agreed to forgive his children's annual Halloween candy tax until Easter.
Wow! If that's not being a great parent, then we don't know what is.
"After our town cancelled Halloween, I knew my kids would be devastated, so I've chose to let them keep what little candy they get their hands on so long as they pay me back when they get their Easter baskets," said Tom, whose kids only had a few measly Kit Kat bars to their name only because their mom went to the store and bought them a handful.
While Tom normally charges a 10% candy tax on both Halloween and Easter, his forgiveness of said tax in the short term means he'll be collecting 25% of his children's Easter baskets when you add interest, an agreement his children weren't particularly happy with but still accepted considering the dire circumstances.
"Nobody is doing well in this economy, and I know my kids don't currently have the resources to fill my belly with Reese's. That being said, current forecasts expect things to improve come April, and when that time comes, I'm snapping the ears off that chocolate bunny and eating them all myself."
If only everyone's dad was as understanding as Tom! While there's no decision yet on what to do with the candy canes his kids receive around Christmas, Tom is considering introducing a payment plan so that his children aren't forced to mortgage their gingerbread houses.
Despite being completely plausible to parents, THIS JUST IN is satire and intended for entertainment purposes only. For more stories like this one click here.