Dad Fully Confident in Decision to Wear Socks in Addition to Sandals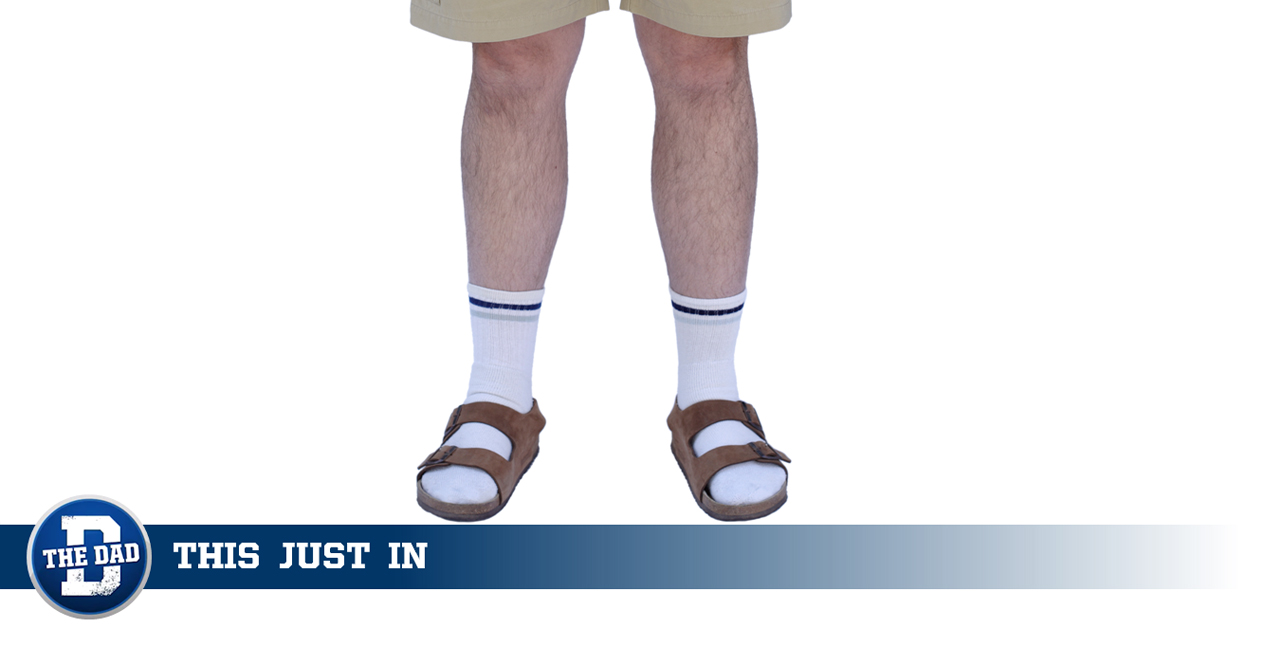 GLENDALE, AZ – Blissfully unaware about the mix of confused and disgusted looks coming from those around him, 49-year-old Nick Davies confidently strolled down the street wearing tube socks underneath his sandals, even though doing so completely negates the purpose of wearing sandals to begin with.
"This way I don't have to worry about putting sunscreen on my feet," responded Nick when asked about his curious decision to couple socks with sandals, even though the point of sandals is to let your feet breath, and he's still going to end up with an awkward ankle tan.
When told that his decision was paradoxically akin to wearing both a belt and suspenders, Nick simply shrugged his shoulders and remarked that above anything else his choice was a fashion statement, claiming—incorrectly, mind you—that tube socks were in.
"I look great and I feel great!" said a confident Nick, whose nearby children couldn't have been more opposite, as they both looked and felt embarrassed about their dad's regrettable footwear choice.
To Nick's credit, his toenails were not, nor ever had been in the best of shape, so all things considered he may have been doing everyone a favor by sparing them the sight.
This Just In…is The Dad Faking News. Despite being completely plausible to parents, it's satire and intended for entertainment purposes only. For more stories like this one click here.