Dad Gave Daughter Orange Peeling Instructions On Last Day Of High School And Now Everyone's Crying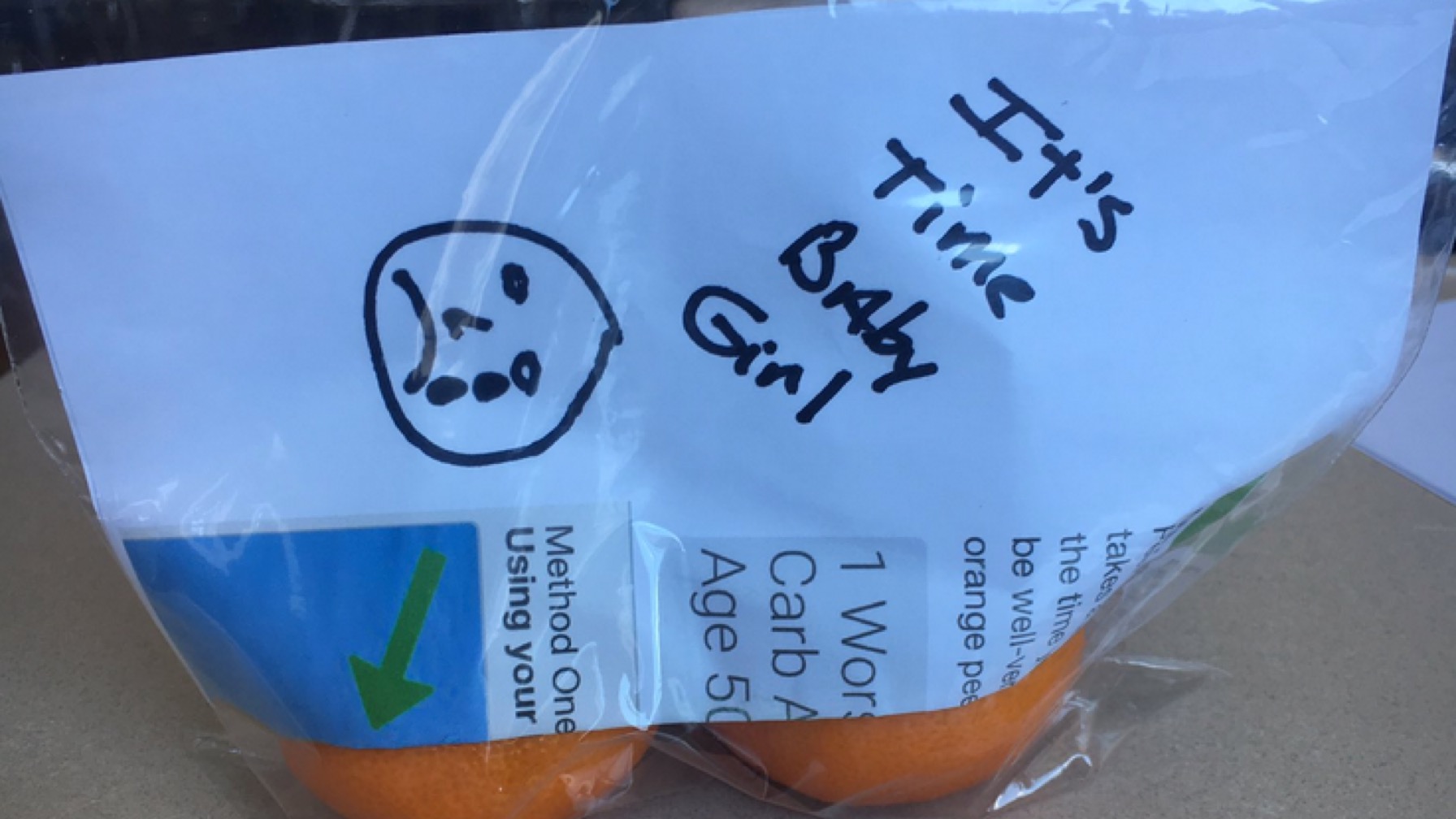 There are plenty of things that make me cry: Surveying the Grand Canyon. The final act of Old Yeller. The end of grill season.
Peeling oranges, however, is not typically one of those things. Of course, that was before 18-year-old Meg Sullivan was required to do so last year.
Her father, Tom, had been peeling and packing oranges in her lunch since she was in kindergarten. On Meg's last day of high school, however, he sent two unpeeled oranges along with a wikiHow article with instructions on peeling them herself.
Handwritten on the article was a personal note: "It's Time Baby Girl," along with a crying face.
My dad has been peeling oranges for my lunch since kindergarten & on my last day of high school I got this instead pic.twitter.com/N8B2qb43qA

— Megs (@megsull2) May 31, 2017
"I felt like the note was like turning the chapter in my childhood and bringing me toward my new independent life as an adult," Meg said.
The note itself, while a playful gesture (Meg obviously knows how to peel an orange without instructions), ultimately symbolized her independence from her family.
"It represents all of the things she's going to need to be doing on her own," Tom stated.
Meg's parents are divorced so she grew up spending most of her time with her dad.
"I'm his last kiddo leaving for college this year, and you can tell he's really really sad about it," Meg told Buzzfeed. "He has always gone above and beyond and is easily the cutest and most caring man I'll ever know. It's gonna break my heart to leave him for college, no doubt."
One year later, we're sure he's still doing solid dad work from a distance. And we still can't look at an orange without needing a tissue.