Dad Goes Christmas Tree Shopping and Pranks Wife with Photoshopped Pics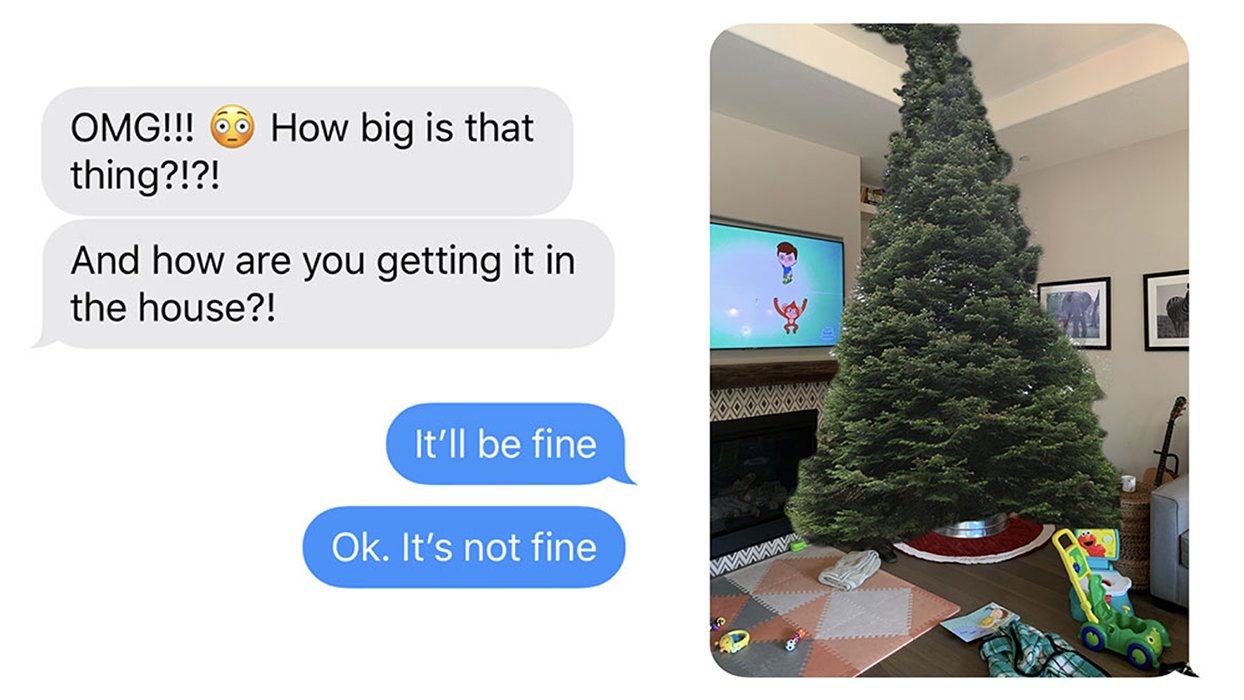 Pranks can fall under a number of categories, from mean and unfunny to wholesome and hilarious, but a truly masterful prankster always includes some artistic flair to their misdeeds – something that reflects a certain level of refinement to his or her work.
Take Imgur user eeplesandbaneenees85, for example. He went Christmas tree shopping without his wife this year and decided to have some fun at her expense with the help of his buddy, Photoshop.
This guy pretends to go full Clark Griswold, picking out a majestic tree that is clearly too big for their living room (or so it seems, thanks to a little photo editing magic).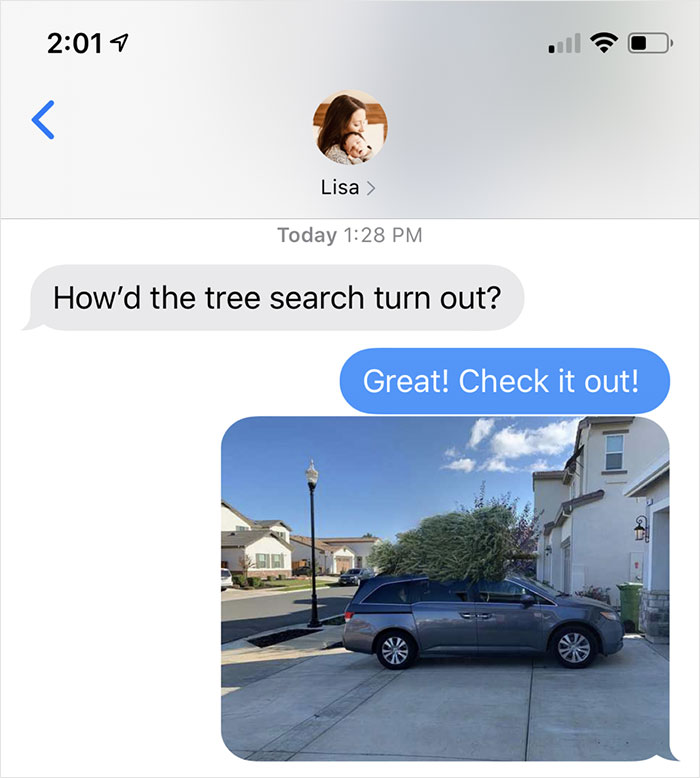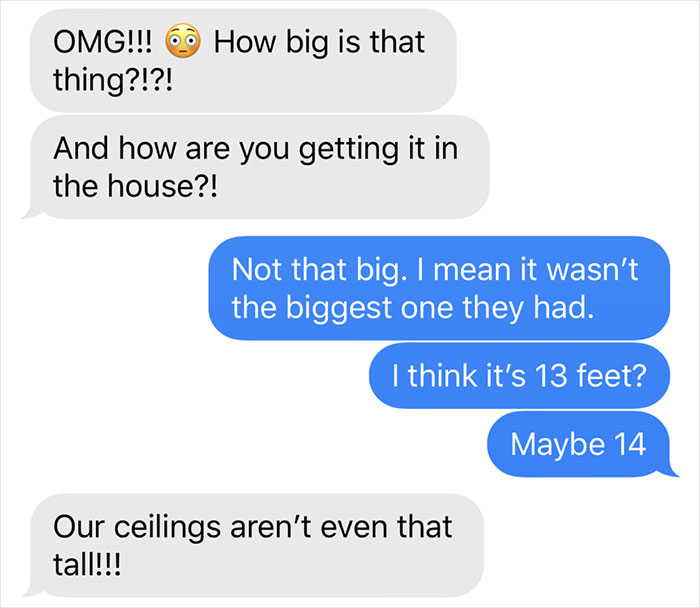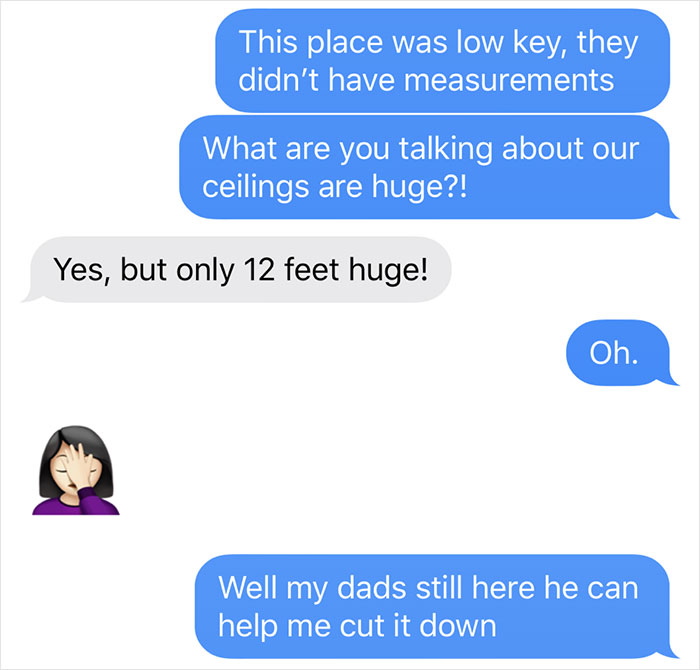 And it didn't stop there – this prankster is clearly a professional. He had a bevy of altered photos ready to send from various points in the tree moving process.
Sure, it's not the best edit, but we're assuming he was working with limited time. Plus, his wife was clearly too busy trying not to absolutely flip on her idiot of a spouse to zoom in on a tiny little phone screen.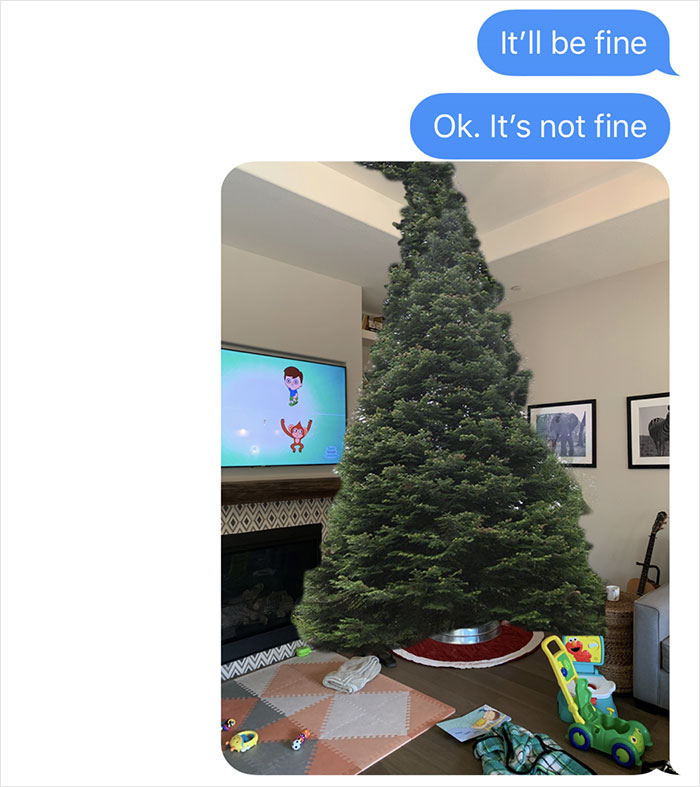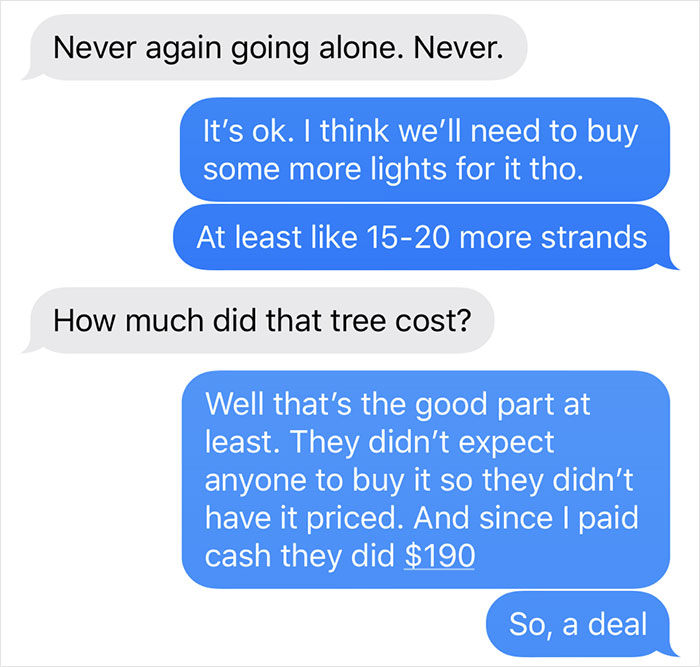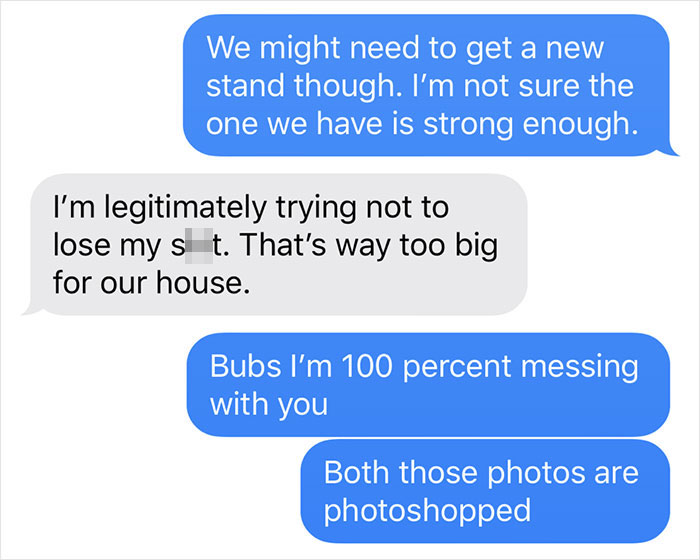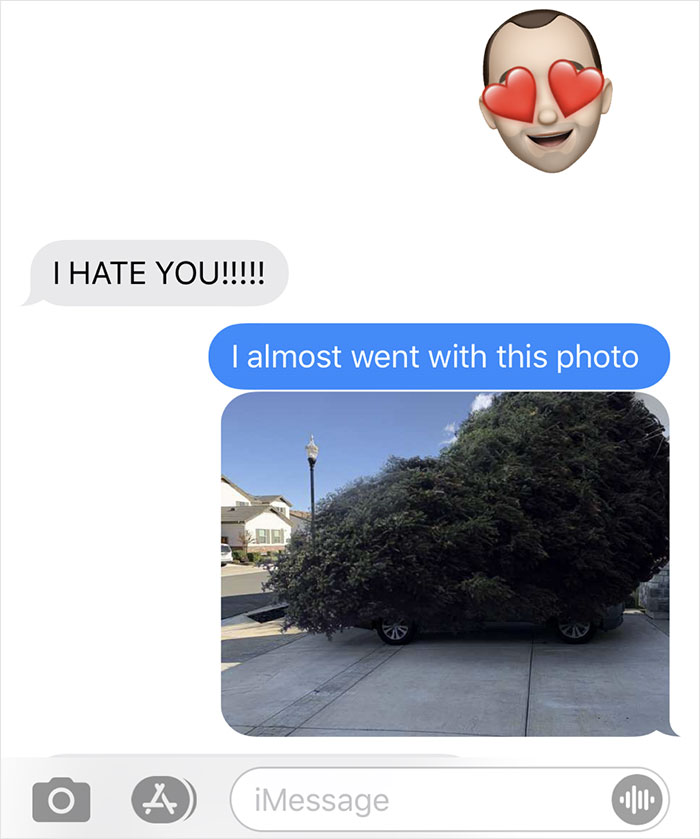 Trying to find some inkling of reasoning in her husband's thinking, she asks about the cost.
Big mistake.
Dad proudly reports that he paid $190 for the gargantuan spruce—well over double what the average Christmas tree costs—which just about sends his poor wife through the roof.
Knowing divorce papers on the horizon when he sees them, dad finally decides to reveal the happy holiday hoax for what it is along with an adorable and only slightly infuriating 'heart eyes' emoji.
Well played, sir. Enjoy the coal in your stocking.