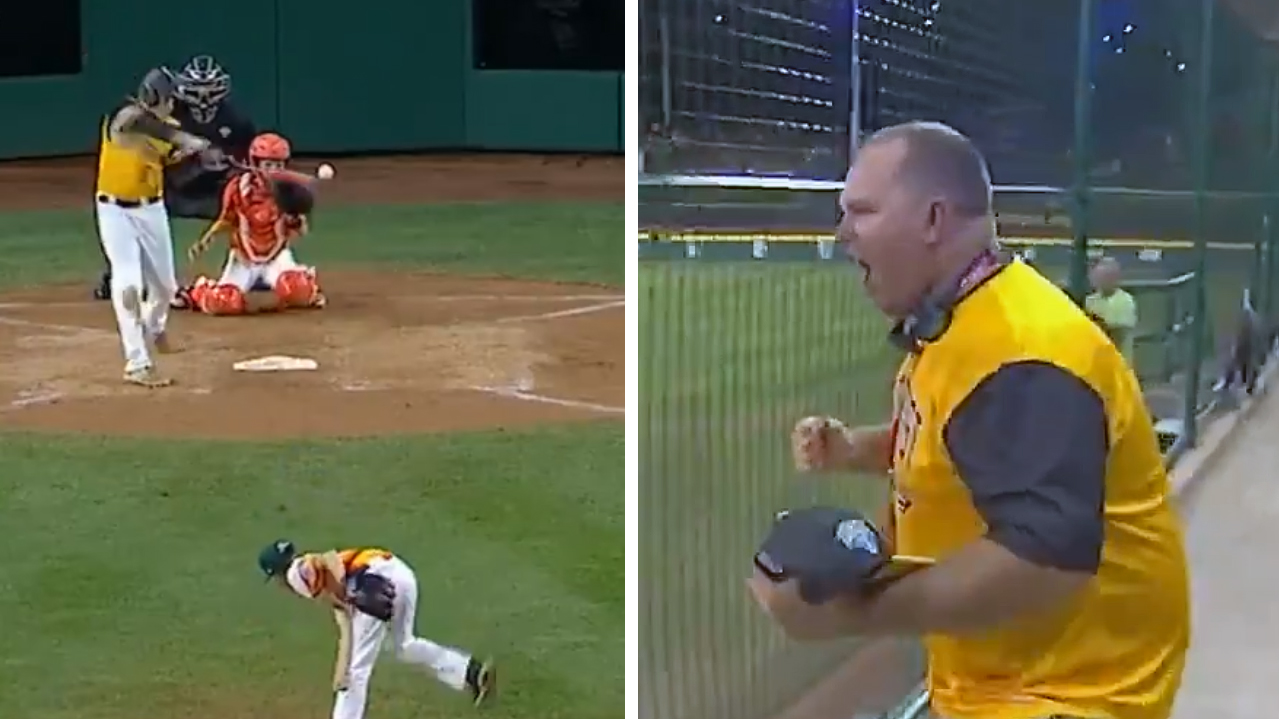 Nothing makes a parent more proud than one of their children performing well.
And then there's watching your son play in the Little League World Series – perhaps the pinnacle of dad pride. But it got even better for one dad. When Georgia player Jansen Kenty came up to bat with everything on the line, his dad got the thrill of a lifetime. With a man on base and his team down two runs in the bottom of the 6th (the last inning of a LLWS game) Kenty smashed a game-tying two run homer. The game went into extra innings and Georgia would go on to win.
Luckily, the dad's ecstatic reaction was captured on film for posterity. And clicks.
This dad's reaction to a game-tying home run is EVERYTHING 🙌 pic.twitter.com/lR1nzFQsVf

— ESPN (@espn) August 21, 2018