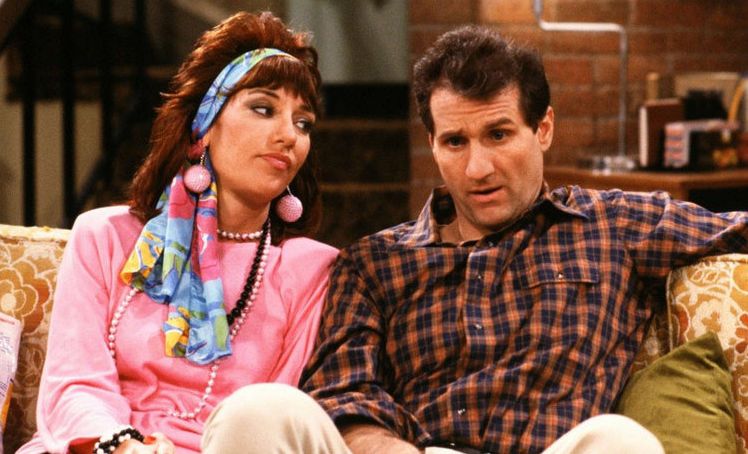 Credit: Columbia Pictures
Most dads see fatherhood as life-changing for the better; a commitment grounded in love, self-sacrifice, and understanding. This is not one of those dads. In this edition of Dad Grades, we'll take a look at Al Bundy from Married… With Children.
DAD STRENGTHS
We'll cut right to the chase here: Al Bundy is a disgruntled dad who claims he doesn't really like his family. He provides for them (sort of) and in one episode admits he "kind of likes" them, even if his unceasing barrage of insults and jaded one-liners suggests anything but.
However, in rare moments of vulnerability, his affection for his kids will shine through. Sometimes his ditzy daughter, Kelly, brings home boyfriends of questionable character. Al is never impressed and he's not afraid to let these "gentlemen" know it. Suffice to say he's very protective of his Pumpkin.
He also a boy named Bud. Despite wishing he'd been blessed with a more athletic son, Al often praises Bud for being the much, much, much more intelligent of his two children. This encouragement cultivates with Bud becoming the first Bundy to graduate from college. Not bad for a kid Al once called him "Mommy's second little joke on me."
DAD WEAKNESSES
Ask any dad what their most crowning achievement in life is. Inevitably, they'll say something like "marrying my best friend" or "raising three beautiful children." For Al Bundy, it's the 1966 High School City football championship. There, as fullback for the Polk High Panthers, he scored four touchdowns against Andrew Johnson High in a single game.
He mentions this constantly. And we mean constantly. Regaling the kids with your own personal 30 for 30s can be the finest thing a father can do, but only if done sparingly. No one can stand the dad incapable of leaving his glory days of high school in the decade they occurred. Imagine if every time a car was mentioned, your dad brought up the Camaro he owned in 1986. Pretty annoying, huh? Move on, Al.
VERDICT

Although something like 80% of all Al Bundy quotes contain vicious insults directed at his wife and children, we think he genuinely cares for them. The man makes less than minimum wage working at a shoe store, tending to the crusty feet of customers he can't stand, all to put what little food he can on their table. Now that, friends, is devotion.
FINAL GRADE: B+
Check out our previous edition of Dad Grades: Hank Hill from King of the Hill!