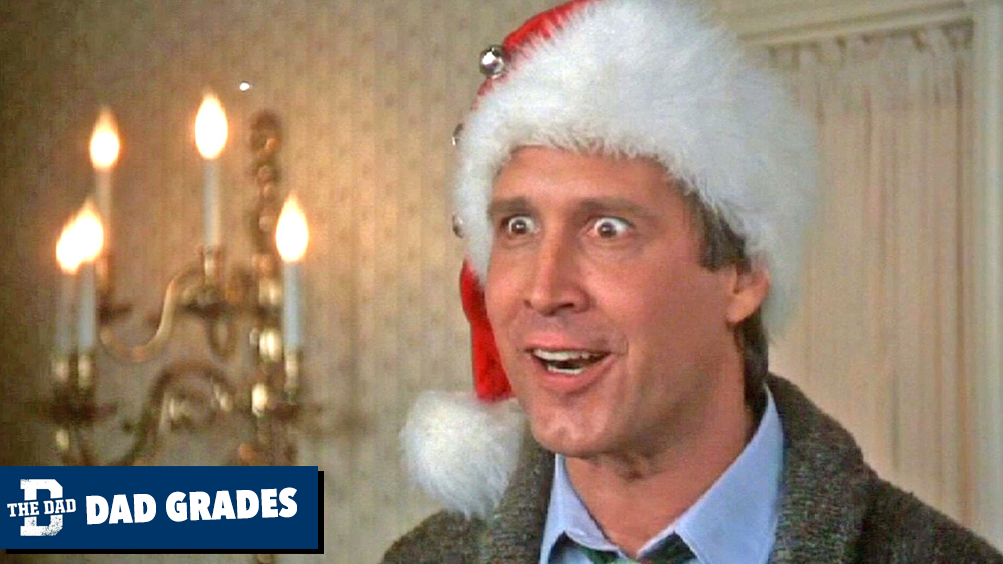 Credit: Warner Bros
A couple of years ago, we criticized Clark Griswold for his erratic behavior and restrained infidelity in National Lampoon's Vacation. With the holiday season upon us, we thought it'd be fun to revisit Chevy Chase's iconic character, this time in the context of National Lampoon's Christmas Vacation.
STRENGTHS
There is no doubt in our mind that Clark Griswold loves his family. He proved it once by holding a Wally World security guard hostage, and then once again by, uh, whatever it was he did in European Vacation. We're guessing the last time you saw that one was a Saturday afternoon on Comedy Central fifteen years ago.
Clark's strength as a father lies in his unwavering commitment to making his family happy, be it by way of amusement parks, trips abroad, or yuletide cheer. It should come as no surprise then that he sees Christmas, a holiday rooted in family tradition, as his time to really shine.
And oh boy, shine he does. He brings them along to pick out the Griswold family Christmas tree. Er, sorry, yank. They yank out the Griswold family Christmas tree.
Designating his family as the most festive in Chicago, he goes all out on the exterior decorations. His ambition this particular holiday is to wrap the Griswold homestead in so many Christmas lights that it can be seen from space. He even lets his son Rusty help untangle them.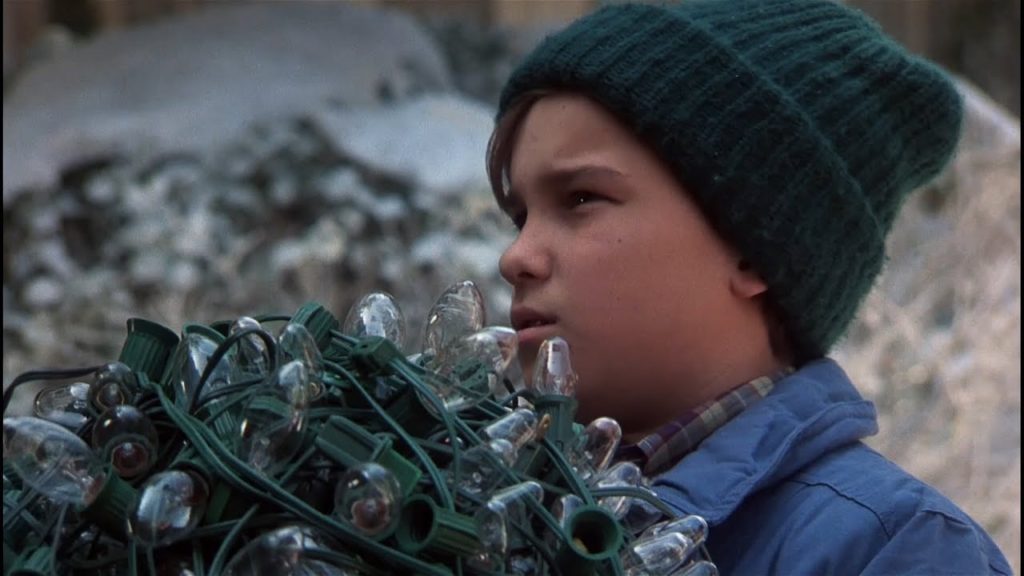 What follows is, in our opinion, one of the best Dad Moments in all of cinema. Every dad reading this can attest to frustration, fickleness, and freezing that comes with hanging Christmas lights. Easily one of the worst parts of the holiday.
This is why we all share in Clark's delight when his vision finally comes to fruition in one of the best movie scenes ever.
Just look at this face.
Tell us that's not the face of a man who'd do anything for his family, including single-handedly sparking a citywide power outage for the sake of their merriment.
In addition to the gift of a $1,200 electric bill, he also intended to surprise the Griswold clan by using his Christmas bonus for a swimming pool. And family gifts don't get much better than a swimming pool.
Well, assuming he wanted it for the right reasons.
WEAKNESSES
We already raked Clark over the coals for his rampant infidelity daydreams last time we analyzed him, so we won't get too far into that. But still, knock it off, dude. You are married.
Also returning from the original Vacation film is Clark's temper. Sure, who wouldn't be mad if they were expecting a big bonus and instead got a year's subscription to the Jelly Of The Month Club? We agree that this particular tantrum is both hilarious and justified.
But after punching an anthropomorphic moose and holding John Candy hostage at gunpoint, we've come to believe that Clark Griswold is a prime candidate for anger management counseling. On the other hand, it doesn't get much funnier than watching him kick the shit out of plastic reindeer lawn ornaments.
VERDICT
Christmas Vacation is Clark at his best. He's hell-bent on bringing joy to his family. Other than the occasional outburst and flirtatious fantasy, there's not much to dislike about the guy. Hopefully he doesn't develop a gambling addiction in the next one or anything.
Ah shit.
FINAL GRADE: B+