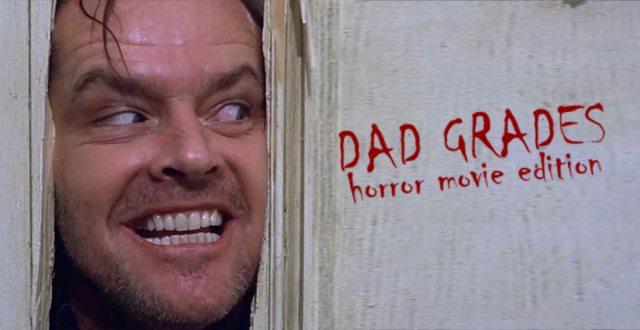 Credit: Warner Bros
There are, at the very least, two universal truths about horror movies. One: if a dog is identified by name within the first 10 minutes, say goodbye to that dog. And two: good dads are criminally underrepresented in the genre.
To prove it, we've rounded up a slew of memorable horror movie dads for a very special Halloween edition of Dad Grades.
Jack Torrance from The Shining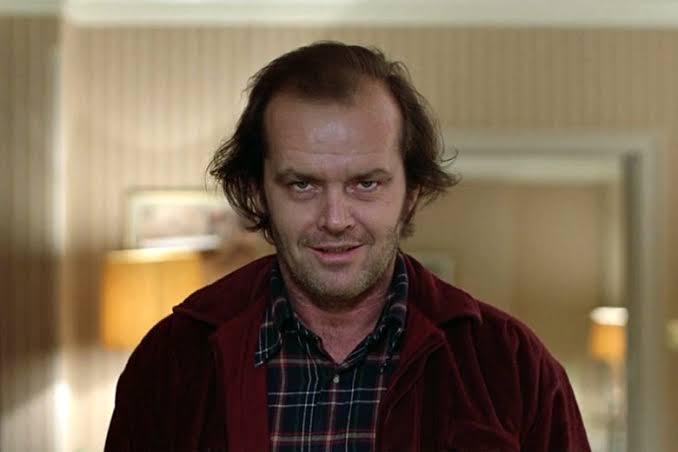 Jack Torrance routinely rounds out lists of the worst dads in horror, and with good reason. We're all familiar with the axe-wielding, the repressed alcoholism, the psychosexual furry fantasies.
But we tend to forget that this is, first and foremost, a movie about a dad just trying to get some work done. Any dad that clocks in at a home office knows full well just how detrimental to productivity a bored child can be.
Good luck meeting a deadline while your kid is on some major "my finger is haunted" bullshit. For this reason, we have no choice but to empathize.
Side note: the movie does a great job depicting just how frustrated a dad can get when he's forced to yell through the bathroom door.
For a more thorough analysis, check out the first Dad Grade we ever did.
FINAL GRADE: C
George Lutz from The Amityville Horror
The Amityville Horror is a movie about what Ryan Reynolds looks like with his shirt off. It's ushered in by some Shining-like narrative where ghosts convince him to kill his family. But it's mostly about the shirt thing.
Seriously, Google "ryan reynolds amityville" and the first seven image results are sans shirt. And frankly, we think it sets unrealistic expectations for sleepy wives who want a strange noise investigated.
In the event your wife suggests this flick for the Halloween season, we recommend steering her instead towards a spoooky little picture from the same year called Just Friends.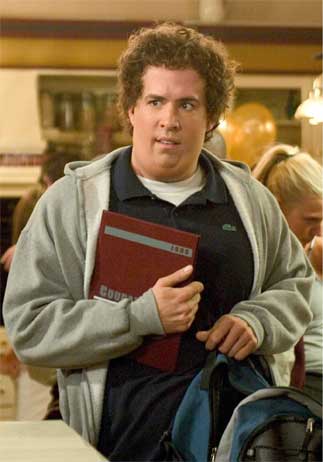 FINAL GRADE: F
William from The Witch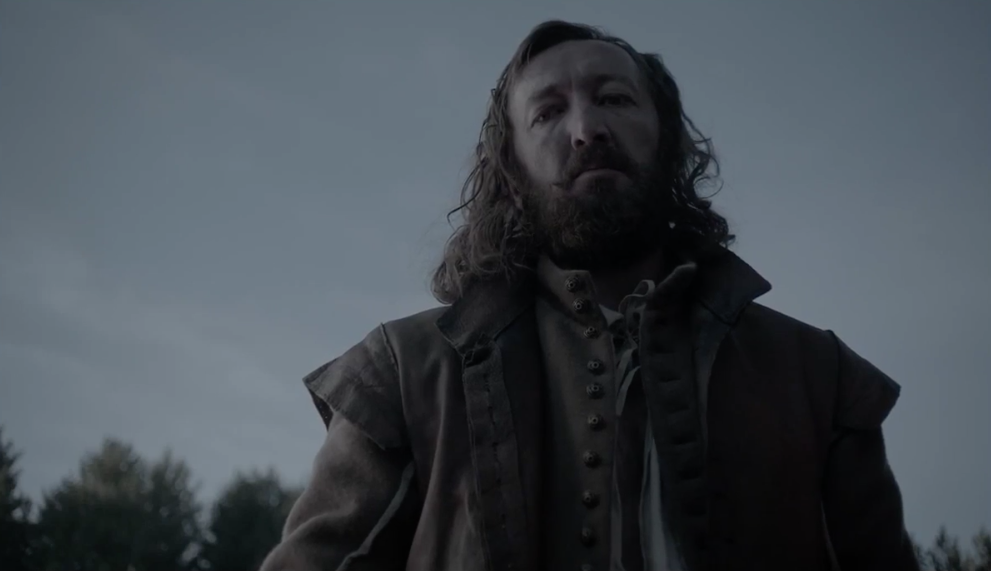 The Witch, widely acknowledged as one of the best horror films this side of the millennium, follows a family of English settlers who've just been banished from their colony in 1630s England.
Given the circumstances, the head of the household, William, isn't afforded most of the luxuries of the modern dad. There's no iPad that can provide him a momentary reprieve from an aggravating child. What tools does William have at his disposal? A friggin' goat.
And holy shit are the kids in this movie aggravating. This is a toy aisle meltdown if we've ever seen one:
FINAL GRADE: B 
Steve Freeling from Poltergeist
Poltergeist is, at its core, a cautionary tale about leaving your kid with YouTube unsupervised. At least we think that's what the conceit of the film was.
That spooky specter hand protruding from the TV? That's a seemingly harmless YouTube thumbnail saying here, click me, child. Cut to ten minutes later when your kid has rabbit-holed themself onto a video of Spider-Man and Elsa shooting each other with machine guns.
What the fuck.
Since this is an old movie, we'll cut Steve Freeling some slack. If you're gonna let the TV babysit your kid, parental control settings are free of charge. But given the technological limitations of 1982, we'll let him slide.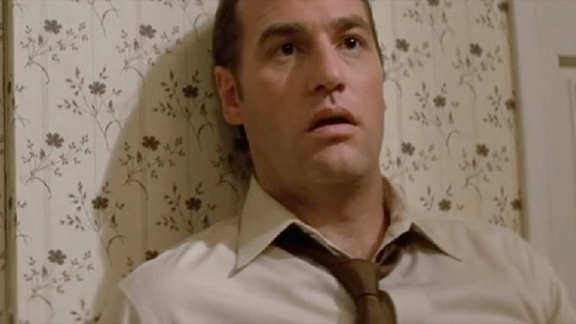 FINAL GRADE: B-
Satan from Rosemary's Baby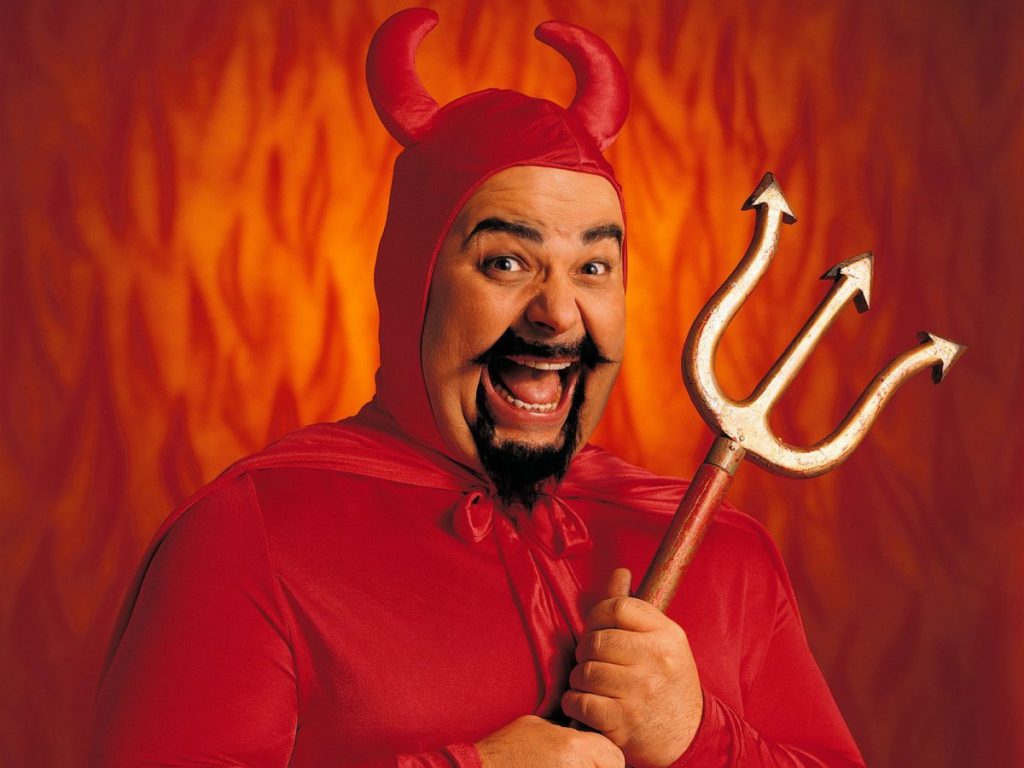 This fucking guy. Where do you even begin? Hell? Don't even get us started on that shithole. Fire AND brimstone? Give me a break. Ladies, don't you love it when a guy takes you back to his place, and there's a lake of howling undead souls? Ooh I bet that's a real deal-sealer. If there are three things a woman likes to see when she goes back to a guy's place, it's a bed frame, lots of towels, and a lake of howling undead souls. Pathetic. Inconveniencing some poor woman named Rosemary with your wishes to procreate, then showing up for none of the big stuff. No ultrasounds. Not one Lamaze class. Had gender reveal parties existed at the time, we're sure you'd have missed that as well. Then you name the kid Adrian? Satan, Lucifer, Beelzebub, Mephistopheles. You have like a thousand dope names, and you're gonna saddle this kid with Rocky references for the rest of its life? Not on our watch, chief.
Thanks for Led Zeppelin though.
FINAL GRADE: C