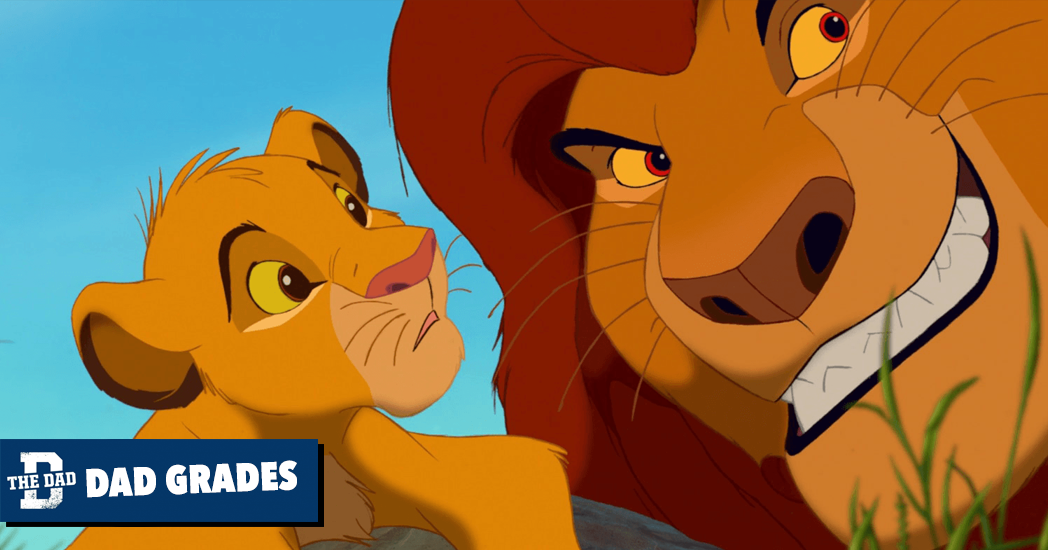 Credit: Disney
Before you take your family to see the live-action rendition of one of the most beloved animated films of all time, let's take a moment to do what we do best and analyze the dad in it. This is the Dad Grades for Mufasa from The Lion King.
 STRENGTHS
Spoiler alert: Mufasa dies at the end of the first act.
With so little to work with, it's tricky to properly assess his abilities as a father. However, using context clues, we're able to deduce that Mufasa commands a tremendous amount of respect in the Pride Lands of Africa.
Just look at that. Did this many people show up to witness the birth of your kid? Didn't think so. You can't buy that kind of reverence. This leadership spills over into fatherhood, as demonstrated in Simba's morning lessons.
We could all take a lesson or two from Mr., um, King. You are your child's primary source of education. No schoolteacher is gonna take them on a walk to sternly point out where all the hyenas are.
WEAKNESSES
Whether we're shoving photos in friends' faces or gloating about a recent test score, we all love bragging on our kids. Hell, even the uncertainty of a baby's gender warrants ceremony these days. Our kids are our worlds, and we need you to look at them.
However…
This is too much. Baby showers are one thing. Gender reveal parties are another. But this? This is a whole other ballpark of self-importance, bro. What makes you think the zebras and antelopes, two animals you routinely hunt and murder, would be enthusiastic about another predator?
WHY ARE YOU CELEBRATING? HIS KID IS GOING TO EAT YOUR KID ONE DAY.
Another area in which Mufasa can improve is respecting boundaries. Picture this: you meet someone special. One night, the two of you make sweet love to an Elton John tune.
You did it. You lost your virginity.
Then, out of nowhere, YOUR DAD SHOWS UP.
Not sure how Simba didn't die of embarrassment then and there. Butt out, dad.
Another downside to having Mufasa for a dad is the fact that he shares a voice with Darth Vader. This might sound cool at first, but the novelty would surely wear thin after a couple of weeks. After that, a paralyzing fear washes over you. Every "clean your room" and "finish your vegetables" now evokes memories of the Admiral Motti force choke.
VERDICT
From what we can gather, Mufasa would've made a fantastic dad had he not fell from a cliff and got trampled to death by a stampede. He's playful, noble, and quite the protector. He shows respect to all the animals, even the ones he intends to eat. This alone speaks volumes to his character. Do you eat a cheeseburger with the intention to maintain balance in the universe? Didn't think so.
FINAL GRADE: A-
Check out our previous edition when we graded the two dads from Willy Wonka.