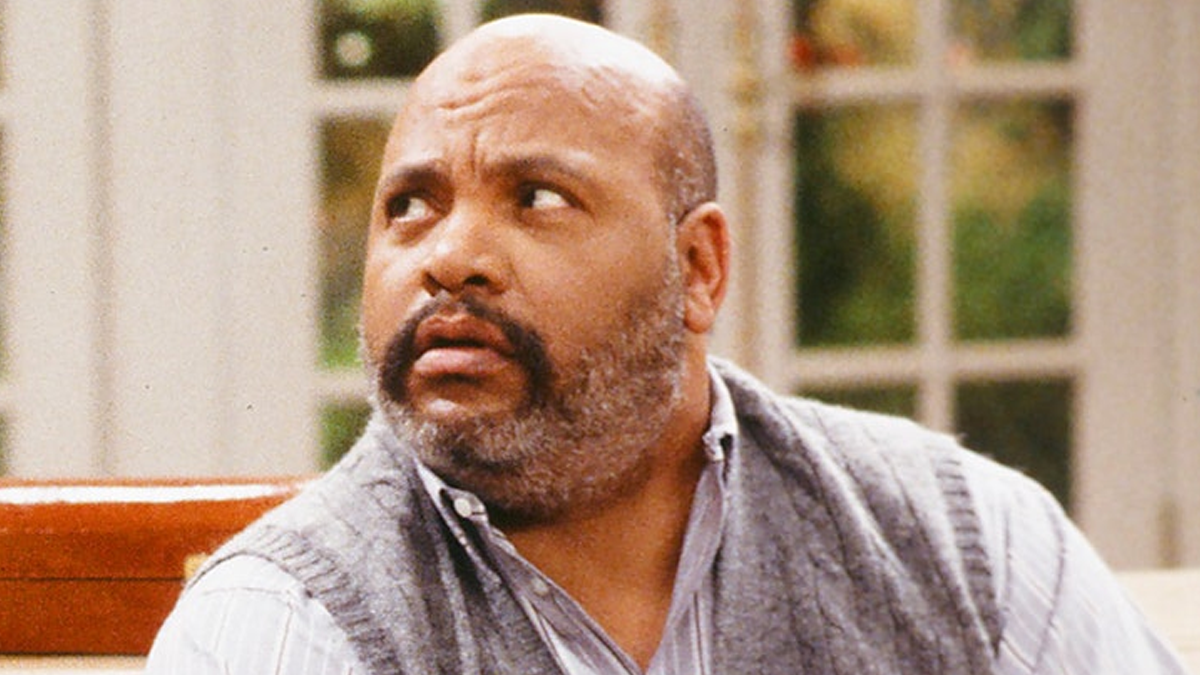 Credit: Warner Bros.
In this edition of Dad Grades, we'll take a look at Uncle Phil from The Fresh Prince. "Hold the phone," you're probably saying. "Isn't Uncle Phil, first and foremost, an uncle? Plus he's only Will's uncle by marriage. Last I checked, this website wasn't called The Uncle. I'm an uncle, send me some shirts that say 'The Uncle' on them."
First of all, calm down. Secondly, fair enough. Let's talk about Will's father.
STRENGTHS
Will's dad abandoned the family when he was only four. Gone. The Fresh King, nowhere to be found. Years later, Will got into a scrap on the b-ball court that landed him square in the custody of well-to-do relatives on the West Coast. After Will had settled into his new home his biological dad, Lou, made a single cameo in his life. It turned out that will already had everything he needed with Phil.
Philip Banks had a full plate, kid-wise. There was his oldest daughter, Hilary, a self-obsessed shopaholic. Carlton, his naive, preppy dweeb of a son. His youngest daughter, Ashley, a rebellious free-spirit. And finally, midway through the series, a newborn named Nicky. Throw in a demanding legal career, and most men would have hesitations about assuming the role of father figure for their wife's immature, bright neon nephew. But not Uncle Phil.
Welcoming Will into his home was tantamount to Danny Tanner adopting Kimmy Gibbler, or Carl Winslow giving Urkel a spare house key. Yet Phil loved Will as if he were his own son, doling out life lessons, tough love, and hugs at every opportunity. Over the course of six seasons, Phil would go on to prove that being a dad is much more than mere biological proximity.
WEAKNESSES
Uncle Phil was loud and cranky, sure. But the man was a courtroom judge. Day in, day out, pounding his gavel, bearing witness to the transgressions of wrongdoers, interpreting the rule of law and shouting over SoCal's most uncooperative miscreants. Of course he's gonna raise his voice and hurl Jazz onto the front lawn from time to time.
While it's easy to condemn Philip for such a quick temper, keep in mind that this is also his primary strength as a father and protector. Case in point: when Will and Carlton were wrongfully accused of car theft, Phil essentially lion roared them out of a jail cell.
VERDICT
Phil had a kind heart, level head, and presumably tired vocal cords. He was a loving, devoted father and uncle. Our only real beef with him is one rooted in suspicion. After three seasons, Phil's wife Vivian, a.k.a. Aunt Viv, is mysteriously replaced by a completely different woman. It's never addressed. Everyone just sort of acts as if she's been Aunt Viv the whole time.
Fishy as hell, huh?
FINAL GRADE: A
Check out our previous edition when we graded Walter Hobbs from Elf!