Dad Helps Son With Cerebral Palsy Score His First Touchdown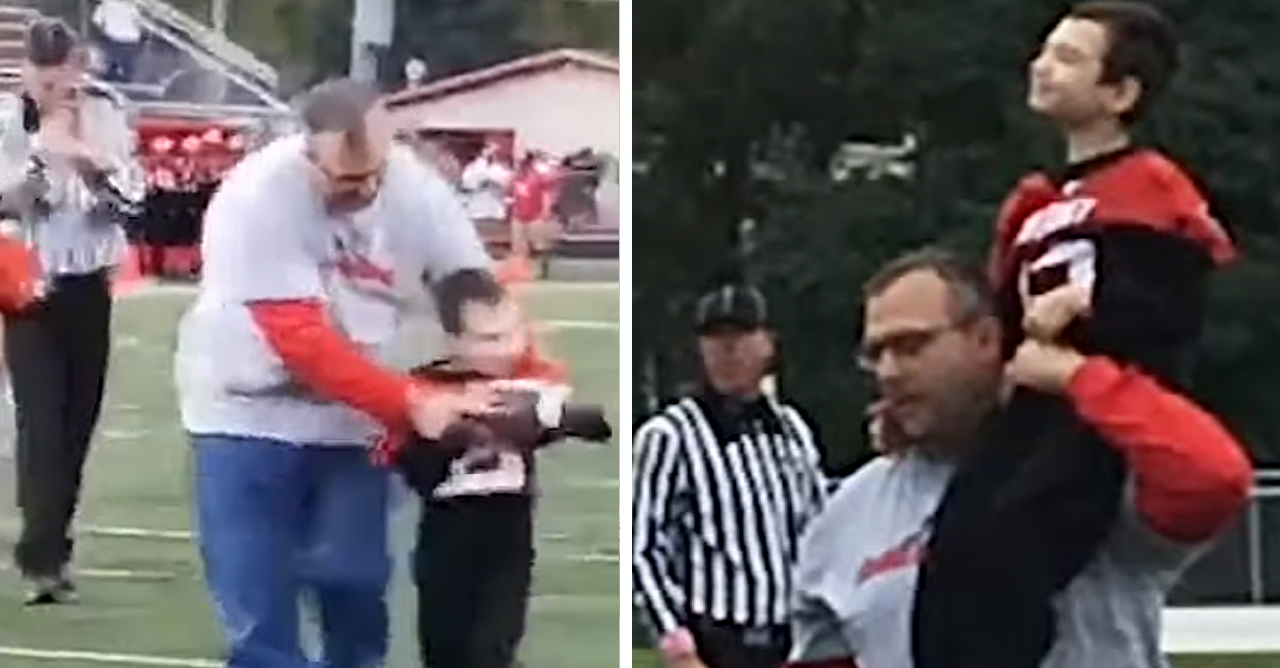 Having a child with special needs can be a hard situation for parents, which makes the joyous moments all the more special when they happen. One Illinois dad got to enjoy a moment many parents take for granted when his son, who suffers from cerebral palsy and epilepsy, was made the honorary captain for a game by a youth football team.
The 7-year-old got to run through the banner with the team and got to watch the game from the sideline, cradling a football the entire time. His parents said it was a special opportunity for their son, who has only been walking for a year and spends a lot of his week at doctor's appointments.
The day became even more special for the boy during the game's last minute, when he had his number called and took the field, with the help of his dad. Walking with his dad, he got to score a touchdown. Afterward, players from both teams surrounded him, chanting his name.
"It was an incredible moment that I got to share with him," his dad told ABC. "It was amazing."
"Everyone was standing and cheering. I'm pretty sure there wasn't a dry eye there," his mom said to Fox News.
Thank you to everyone that came out to support our Bulldogs, including our honorary captain Bryson Jenkins. Bryson helped lead the Grant Jr. Bulldogs to victory last weekend & joined us for the pregame coin toss against North Chicago. pic.twitter.com/MX28EBHHxN

— Grant Community High School (@GrantBulldogs) October 12, 2019
The NFL Players Association got wind of the story, and are planning a special presentation for the boy. They were also very touched by how inclusive and accepting the boys on the team were.
"We absolutely plan to recognize Bryson and make him an honorary member of the NFL Players Association- Chicago Chapter," the NFLPA of the Chicago chapter, Tom Serpento, said.