Dad Hires Well-Behaved Child Actor for Take Your Child to Work Day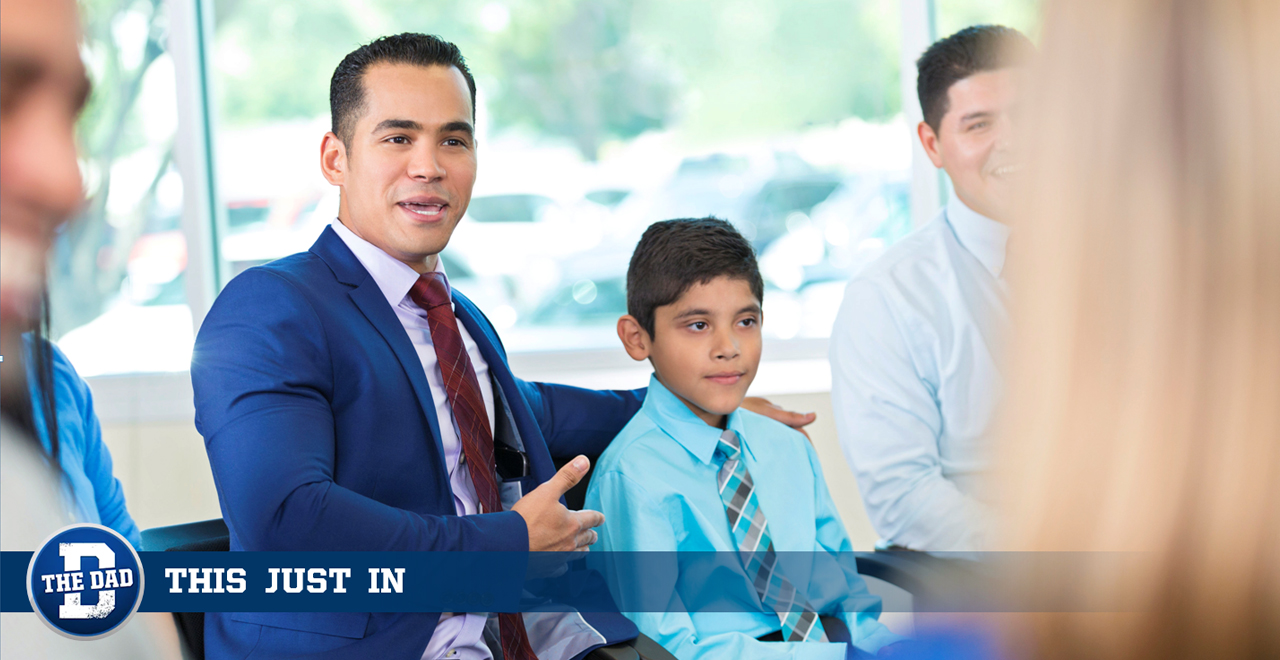 DENVER, CO – Determining that it would be in the best interest of his career to leave his biological hellraiser at home, local accountant Vincent Castilla opted to hire a 9-year-old actor named Devin to portray his son at his company's annual Take Your Child to Work Day, citing Devin's impressive ability to take direction well and also not throw mud at strangers.
"I'm in line for a promotion, so I couldn't risk introducing my co-workers to my real son Marshall when I know full well he'd yank on the CEO's daughter's ponytail," said Vincent, who noted that the SAG rate it cost to hire Devin was well worth it considering Marshall would've caused more than double that in damages to the office furniture.
Ever since arriving at the office earlier this morning, Devin has been politely and convincingly introducing himself as a member of the Castilla family and even delighting employees with a "father-son" duet of "Anything You Can Do (I Can Do Better)", whereas Marshall is back home repeatedly pulling on the cat's tail.
"I made a mistake of telling my boss that I had a son during the interview process and she expected me to bring him. Now I just have to hope Devin is still available for hire when the company picnic rolls around in a few weeks, though I wouldn't be surprised if he got cast on Law & Order and was all booked up."
While it's only a few hours until Vincent returns home to find shattered glass and the contents of the family fish tank strewn about his living room floor, he can rest easy at the moment knowing that his casting choice paid off.
This Just In…is The Dad Faking News. Despite being completely plausible to parents, it's satire and intended for entertainment purposes only. For more stories like this one click here.