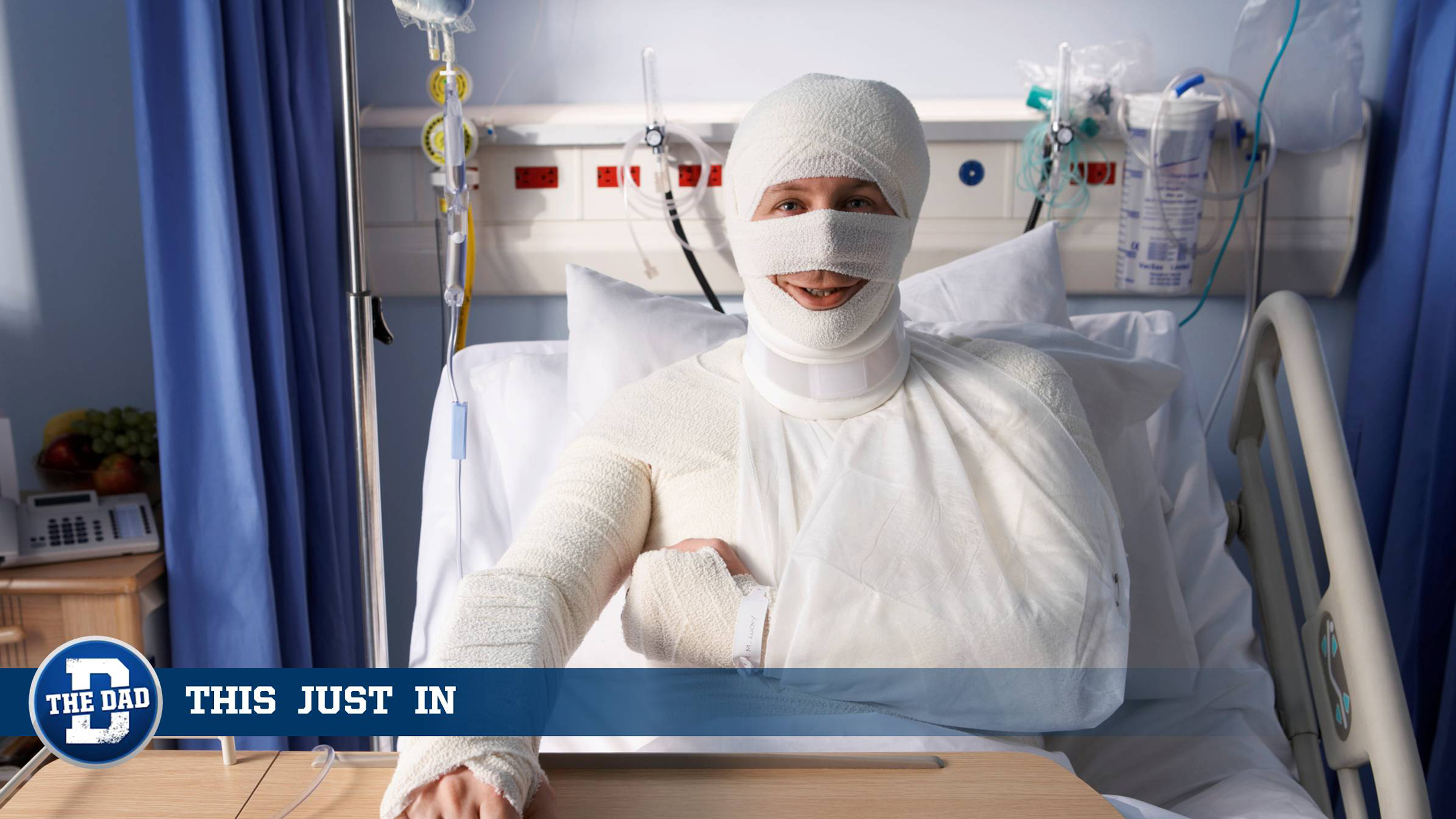 Credit: Getty/Flying Colours Ltd
SCOTTSDALE, AZ—The Scottsdale Hospital broke ground today on a $10 million wing focused entirely on treating injuries fathers sustain while fast asleep.
Officials say the Chuck Haggerty Memorial Center for The Treatment and Study of Dad Sleep Injuries will give specialized treatment to those sleep injuries that only Dads seem to sustain.
"Every day, thousands of Dads manage to injure their necks, legs, shoulders, ankles and ribs, all while lying down motionless and unconscious," said Dr. Kevin Williamson, chief of Dad Radiology at the hospital. "We want to know why, and we want it to stop."
In addition to treating Dad patients, the new wing will also house sizable research labs. Hospital officials say they hope to become the first researchers to identify the mysterious, nocturnal force that is tweaking Dads' shoulders.
The facility is named for Chuck Haggerty, a father of two who tragically woke up with a sore wrist in 2012 but is otherwise alive and healthy.
Despite being completely plausible to parents, THIS JUST IN is satire and intended for entertainment purposes only. For more stories like this one click here.