Dad Interrupts Daughter's Swing at Piñata to Demonstrate Fundamentals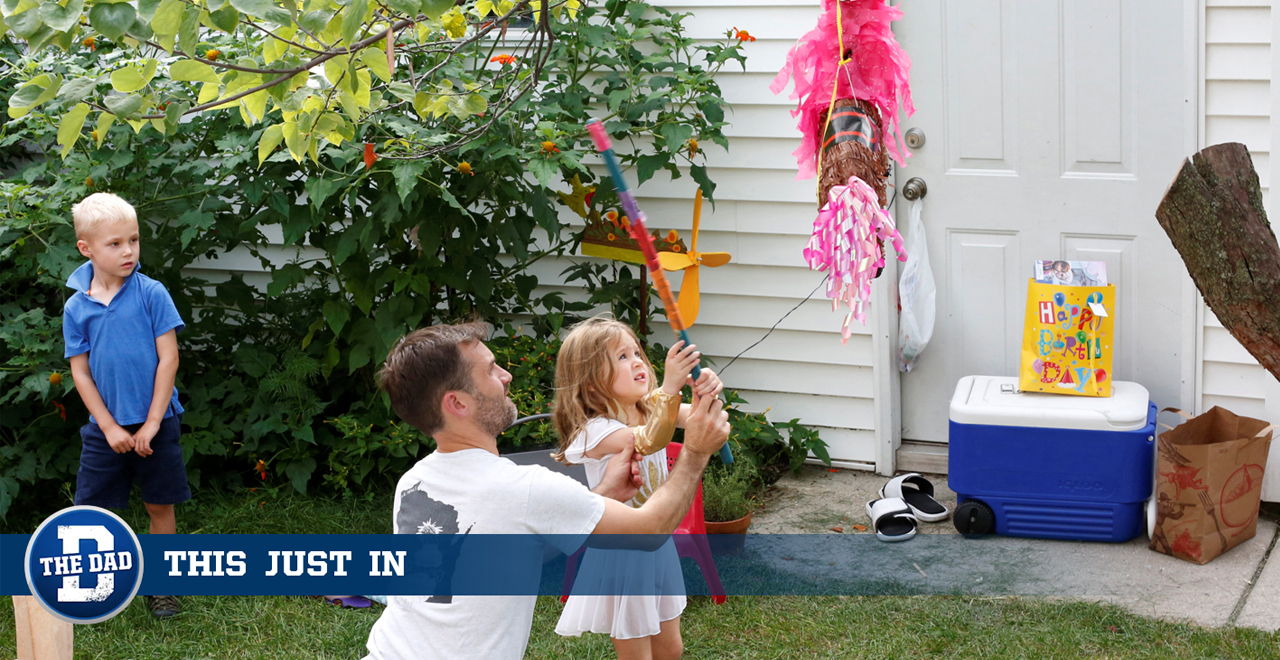 SEATTLE, WA – Noticing his 6-year-old daughter's feet weren't planted and that she was taking his eyes off the proverbial ball, local father Michael Sweeney interrupted the piñata breaking portion of his child's birthday to remind all kids in attendance about the importance of drilling home the fundamentals if they hope to make the big leagues someday.
"Keep your hands back, feet balanced, and you may end up having a hall of fame career just like Ichiro," preached Michael to the crowd of disinterested first graders, many of whom cared less about their future athletic prospects and more about eating chocolate right now until they puked.
Like any good coach and father, Michael refused to allow his daughter to take another hack at the piñata without proper instruction first, fearing that it may reinforce bad habits. Instead, Michael broke the piñata himself with an absolutely gorgeous swing thus proving the value in learning the fundamentals, and then rewarded himself by picking up all of the candy and saving it for later.
"Trust me, it'll be good for these kids in the long run," said Michael, who had made that very same claim at his daughter's birthday the previous year when he interrupted a game of musical chairs to teach everyone the benefits of keeping a low center of gravity.
When Michael noticed that many of the partygoers were crying over not getting any candy, he realized that he may have gone too far. But all was not lost, as Michael had a spare piñata that he then placed on a tee so the children could continue to practice their fundamentals until their parents came to pick them up.
This Just In…is The Dad Faking News. Despite being completely plausible to parents, it's satire and intended for entertainment purposes only. For more stories like this one click here.