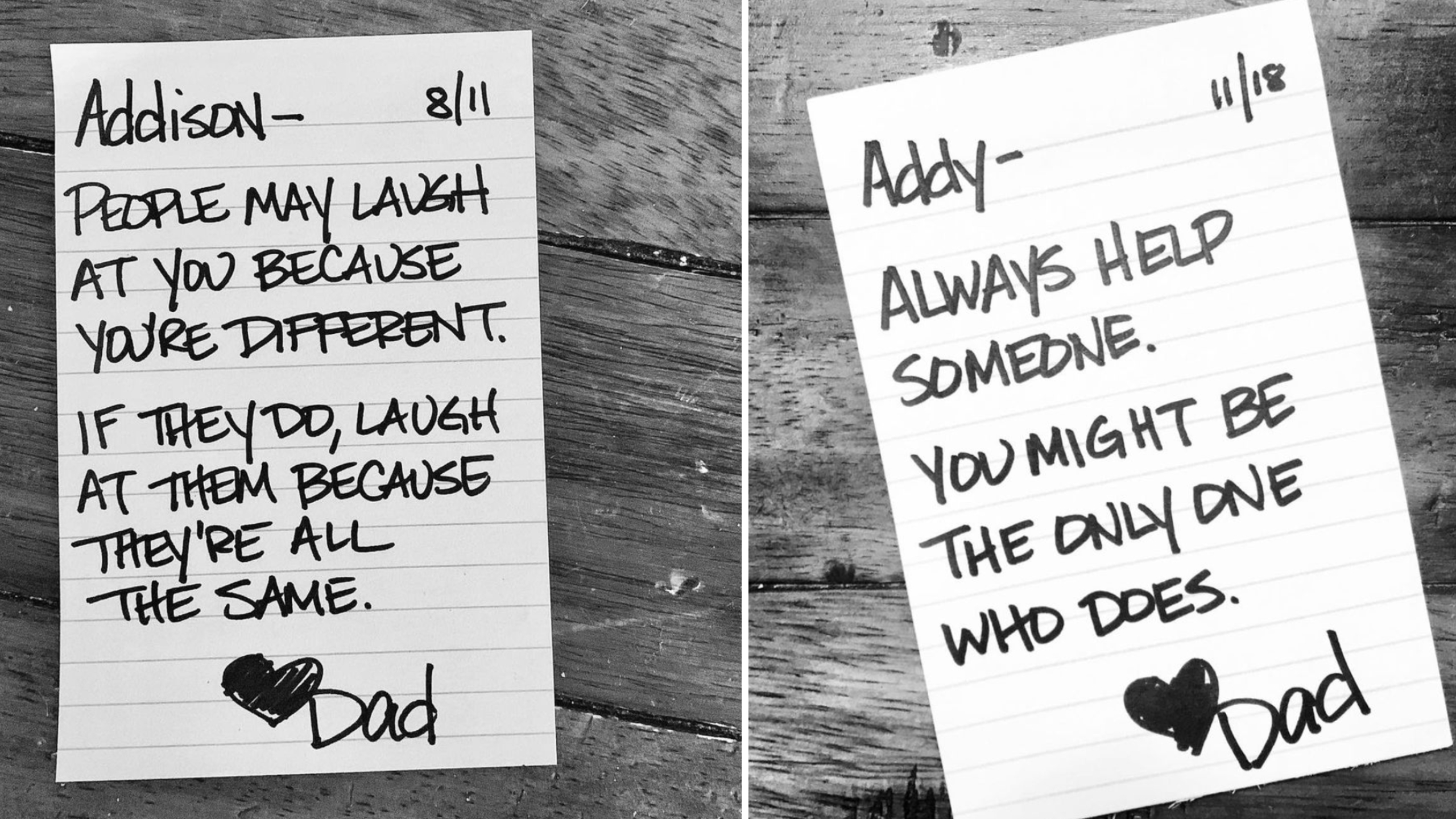 Credit: Instagram/chrisyandle
Back in 2017, Dr. Chris Yandle realized his daughter was having trouble with a bully in her 4th grade class. He began leaving inspiring notes in her lunchbox as a means of support and solidarity. Years later, he's still doing it to help ease her anxiety at school. Dr Yandle has now written more than 690 notes for his daughter's lunchbox after the habit took on a life of its own.
The first one was simple. "Be nice to others. Not everyone will look like you. Learn to spot the unique and special things in other people. You have the power to change someone's life!"
He told People magazine he thought having a note from her dad would brighten his daughter's day and "make her smile."
View this post on Instagram
"To me, it was my way of saying "I'm here" without actually sitting next to her at lunch," he said.
Yandle explained that he felt guilty when he had to uproot his family and move to a new city after losing his job. He "hated himself" over the decisions, and was hoping writing the notes would let him move past that and just focus on being a dad again. His daughter loved the notes, which he bagan sharing on social media and now the family has even collected them into a book. The practice he thought would last a few weeks has continued, seeing his daughter through the harrowing middle school years.
This kind ritual has not only strengthened his relationship with his daughter but he's heard from number of other parents who've been inspired to do something similar. The school lunchbox note is a really underrated way to connect with your kid. It takes work to always remember, but it's especially helpful if you have a shy or anxious kid. Taking a few minutes to let them know you're there for them, and to encourage them to get the most out of the day they can, is part of what being a good parent is all about.
"Writing these messages and potentially helping Addison build her character and her morals, that's more important than any grade she brings home." Way to go, dad!