Credit: via Brad Williams
Arguably the best part of being a parent is watching your children grow up. They are proof that you are totally capable of keeping things alive (R.I.P., pet goldfish from 4th grade and DIY herb garden that your wife insisted upon), and it's a process that many parents, like Brad Williams of Philadelphia, understandably choose to document. Unlike other dads, however, Williams ditched the old-fashioned "mark on the door frame" method of measuring his son in favor of a far more delicious new technique.
"Cheesesteak for Scale" is a baby-measuring practice which began when Brad noticed his 2-week-old son, Lucas, was about the same size as the sandwich he'd brought home that night. Doing what any father would do, he immediately snapped a photo of the sandwich next to his sleeping infant, posted it on Facebook, and the new tradition was born! Once a month, Brad brought home cheesesteak sandwiches for dinner and recorded his son's progress.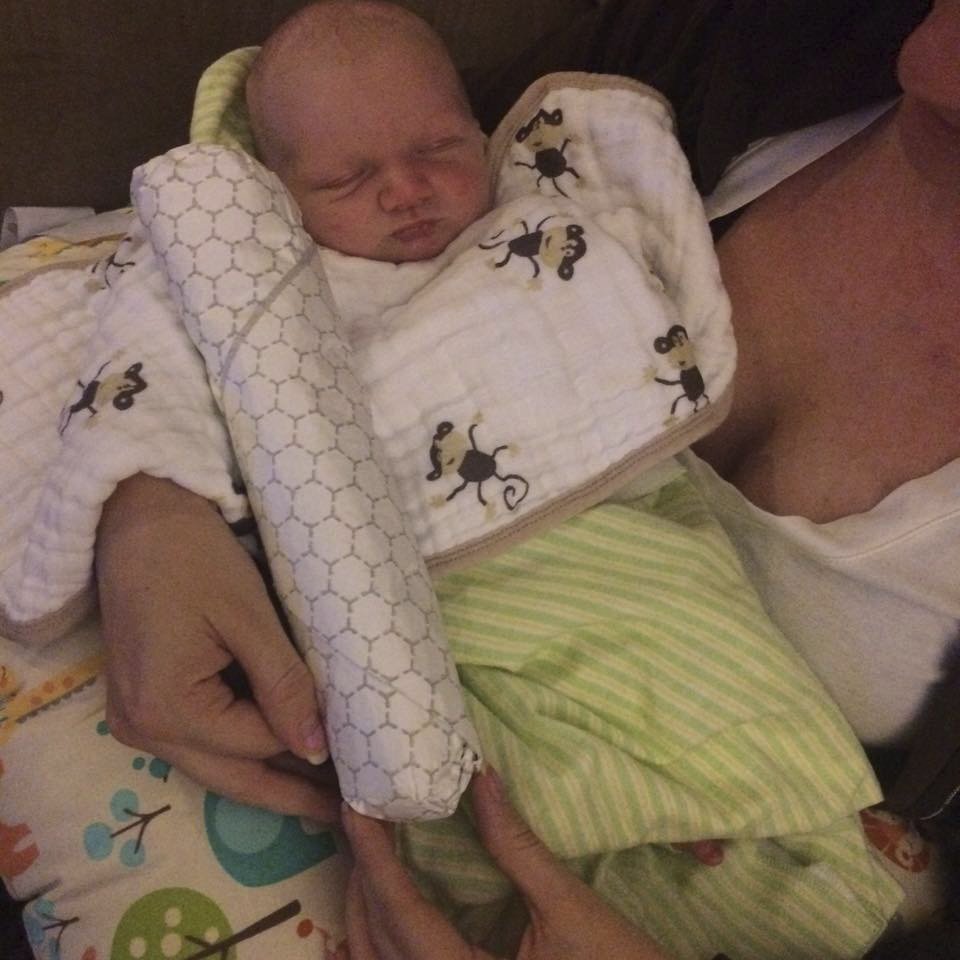 "[We bought] mostly from Dalessandros, which is my favorite," Williams told The Dad, "but sometimes we would order one closer to our house for convenience. Overall, an average cheesesteak is about a foot long, although it's not entirely precise."
Now, at more than a year old, Lucas has outgrown most traditional cheesesteaks. I asked if Brad would consider moving on to larger food items by which he could measure his son more efficiently (e.g., a bucket of chicken, extra large pizza, party sub, etc.), to which he responded, "Cheesesteaks all the way, baby! I'm planning on doing an annual 'Cheesesteak for Scale' picture with Lucas on his birthday every year."
Though Lucas is currently an only child, Williams promises that any future children will absolutely benefit from the cheesesteak method as well. "It really is the best unit of measurement for tracking a growing kid," he insists. Plus, he claims that babies and cheesesteaks are a natural combo. He says they are both warm and cuddly when wrapped "but once you unwrap them, expect a huge mess."
Follow Brad on Twitter and check out his blog for more delicious cheesesteak data.