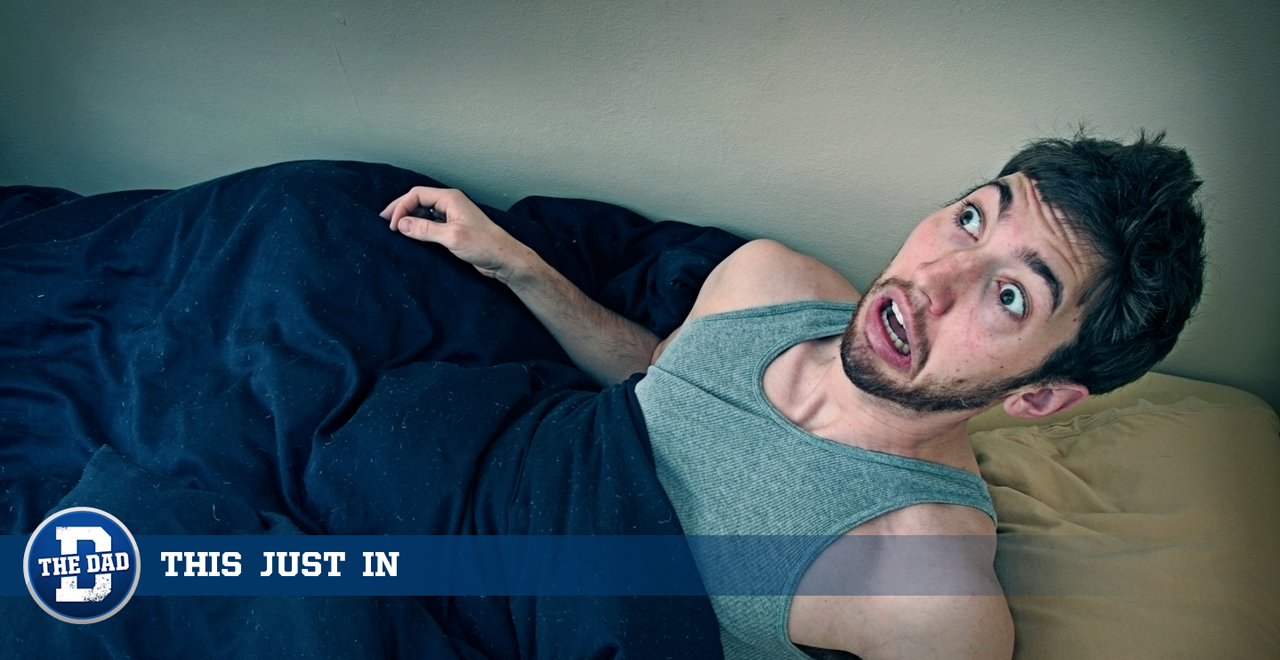 Credit: Getty/RyanJLane
CLEVELAND, OH – Realizing that it's been well over ten minutes since he last heard a crash or scream emanating from the room where his twin 6-year-olds were playing, local father Ed Rolen broke into a cold sweat fearing that something had gone horribly wrong, when in reality he was simply experiencing the peace and quiet he had been craving since his kids were born.
"Oh no… something's not right," muttered a panicked Rolen, seemingly unaware that it was possible for children to get tuckered out and take a nap, as history suggested that his own offspring were only capable of screaming bloody murder and loudly smashing Legos at all hours of the day.
Within moments, Ed was overcome with total dread and started screaming himself, thus waking his twins from their peaceful slumber and throwing the house back into the general state of disarray in which every family member felt most comfortable.
"I'm just glad that harrowing experience is over, I thought they were dead," shouted Ed over the sounds of his children once again wrestling in the living room near the glass coffee table—a tussle that will almost certainly end in disaster and result in a trip to the emergency room.
As everything returned to normal Ed decided to try and get some shut-eye himself, well aware that he'd fail miserably and would instead spend the next half hour screaming, "Shut up!" to no avail.
This Just In…is The Dad Faking News. Despite being completely plausible to parents, it's satire and intended for entertainment purposes only. For more stories like this one click here.