Dad Performs Musical Homage to Husbands Who Got "KonMari-Ed" [WATCH]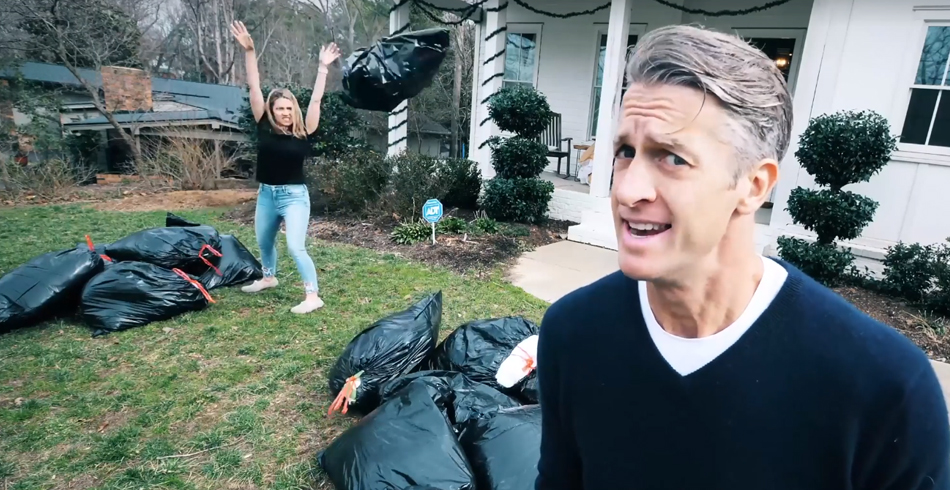 In 2014, Marie Kondo's guide to professional organization took the world by storm with her internationally bestselling book, The Life-Changing Magic of Tidying Up. Her "KonMari" method of decluttering involves sorting through all of one's belongings and choosing whether or not to keep them based purely on whether or not it "sparks joy."
In January 2019, Tidying Up With Marie Kondo released on Netflix and has made seemingly even more waves as everyone and their mother has been cleansing their homes of suddenly useless items because they don't make them smile anymore.
While the KonMarie method is technically only supposed to extend to one's own possessions, some husbands have noticed a remarkable number of their belongings have gone missing as their wives have begun "tidying up" around the house.
Guys, if your wife is yet to discover KonMari, keep it away from her at all costs. It's too late for me. My wife has already implemented it. But if it's not too late for you, don't let it happen to your house.

— Stile Smith (@StileSmith89) January 15, 2019
WIFE: No.

ME: If Marie Kondo were here, she'd support me.

WIFE: No.

ME: My Space Jam pajama pants SPARK JOY! OK?!

— Joel Vanderheyden (@vanderheydensax) January 14, 2019
WIFE: Ugh. Can I chuck this?
ME: No.
WIFE: But Maria Kondo said-
ME: It's mine! I love it!
WIFE: But it doesn't bring me joy…
ME: IT'S TYLER TOFFOLI!

It's a whole other story when something you love doesn't spark joy in your spouse #MariaKondo pic.twitter.com/ZzzimUXFSW

— Dan Santat (@dsantat) January 16, 2019
Penn Holderness—father in The Holderness Family—wrote an homage to all the husbands currently suffering through their spouse's rampant KonMari purge.
"I Just Got KonMari-ed!" Penn wrote in the Facebook video description. "My wife watches Marie Kondo once and now all my stuff is in bags. This does NOT spark joy."
(Don't worry—No actual Atari's were harmed in the filming of this music video.)