Devastated Dad Forced to Pull Own Finger Amid Social Distancing Era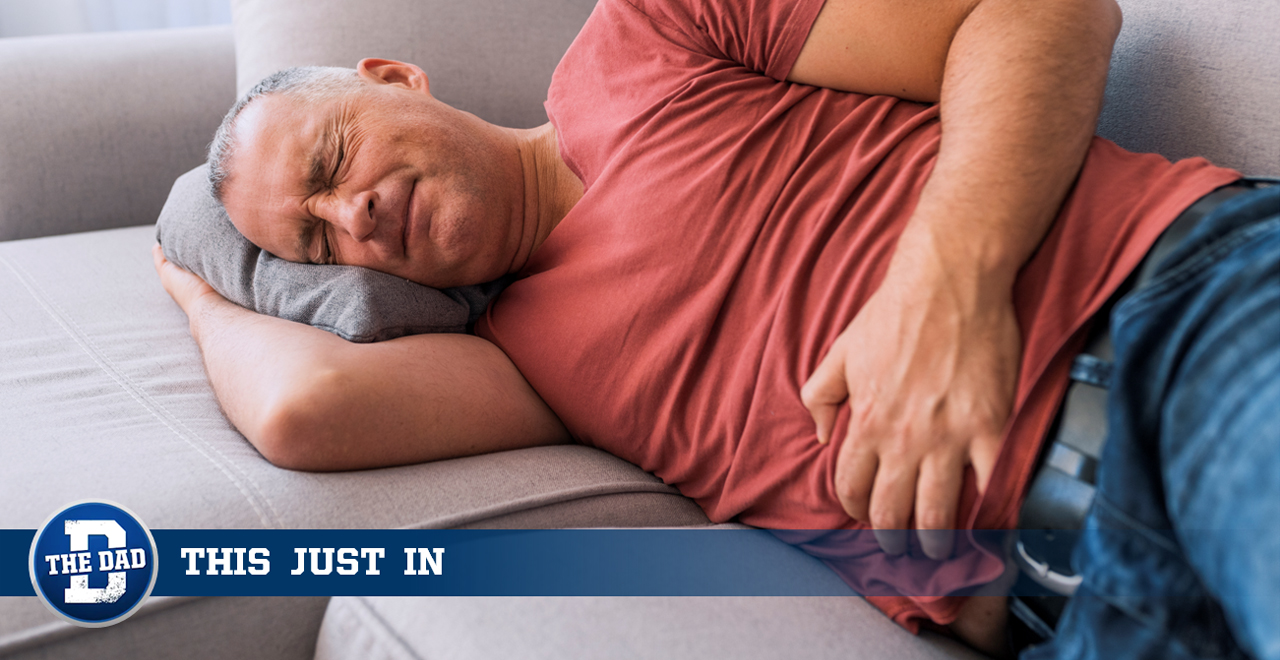 HELENA, MT – Following the recommendation of state and federal health officials, local father Harper Jones has been extra health-conscious these past few weeks. However, that additional caution has left him in a state of despair, as this devastated dad has been given no choice but to pull his own finger amid the social distancing era.
"It's just not the same – I mean, the farts are 50% as powerful at best," claimed Jones, knowing that these precautions are in the interest of he and his family's well-being, even though pulling one's own finger completely negates the surprise pranking element.
Sadly, Harper's wife and children haven't fallen for his silly prank for quite some time. In recent years Harper has relied heavily on strangers to pull his finger. Now, amid social distancing, unprecedented levels of flatulence continue to build within his abdomen.
"It's been so long since I farted naturally that I forgot how to do it unless someone pulls my finger," said an increasingly uncomfortable Jones, who asked our interviewer to put on a mask and glove and pull his finger, a request that our interviewer politely declined.
With no other options, Harper has been experimenting with tying one end of a rope to his finger, the other to a doorknob, and subsequently slamming the door, though the success of that plan remains to be seen.
Despite being completely plausible to parents, THIS JUST IN is satire and intended for entertainment purposes only. For more stories like this one click here.