Dad Reassures Son Monster in Closet Not as Scary as One Under Bed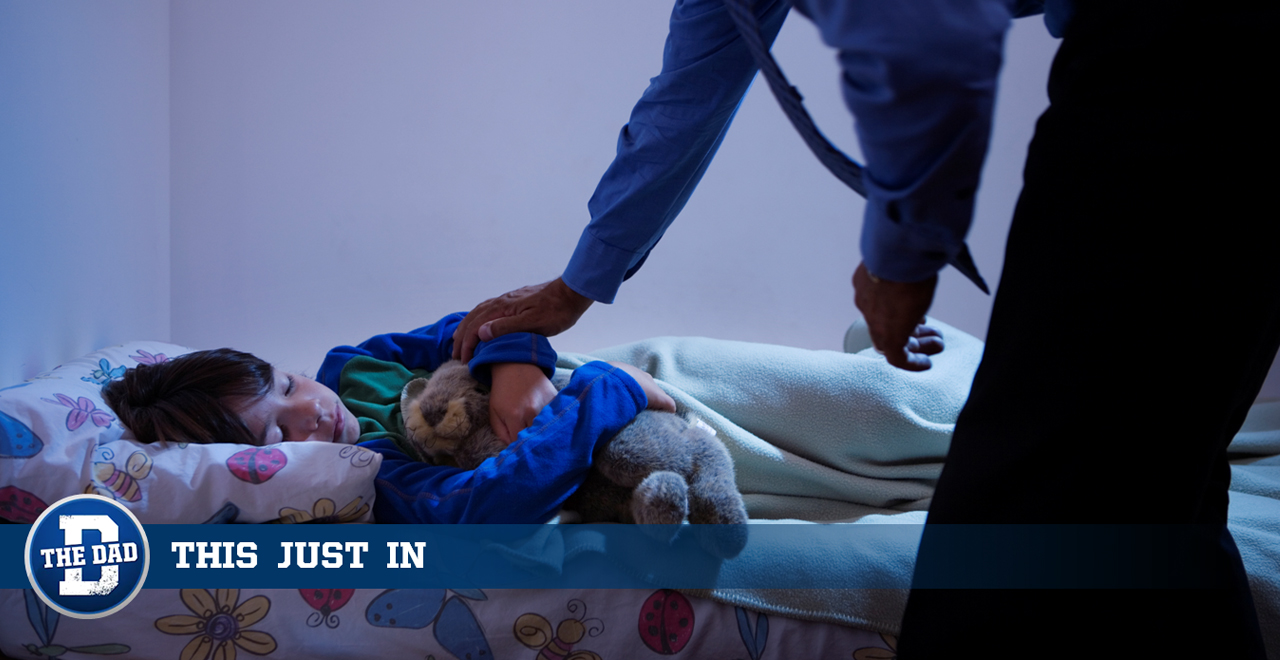 GREENSBORO, NC – Having ran into his screaming son's bedroom in a panic, local father Oscar Molina assessed the situation and realized there was nothing for his child to worry about, as he reassured his boy that the monster in the closet wasn't as scary as the one under the bed.
"When I heard my son, Jonathan, crying, I feared the worst. But when he claimed that he was worried about the monster in his closet I made sure to comfort him and say, 'Kid, you've got bigger problems than that,'" said Oscar, pointing under Jonathan's bed in the direction of the heinous creature that posed a greater risk to his son and especially any of his friends should they ever sleep on the floor during a sleepover.
To prove to his son that there was nothing to fear, Oscar walked into the closet and emerged unscathed, but then as he approached the bed again, he was bitten pretty badly on the toe and had to run out of the room to grab a bandage.
"Sleep tight, and remember, don't let your arm dangle off the bed," said Oscar as he turned off the lights and shut the door, content that he had put his son's concerns at ease.
While Jonathan continued to cry throughout the night, Oscar knew that his son was still perfectly fine, considering that if the monster under the bed got to him then there would be total silence.
This Just In…is The Dad Faking News. Despite being completely plausible to parents, it's satire and intended for entertainment purposes only. For more stories like this one click here.