Dad Recreates Every Single Taunt From Super Smash Bros. Ultimate [WATCH]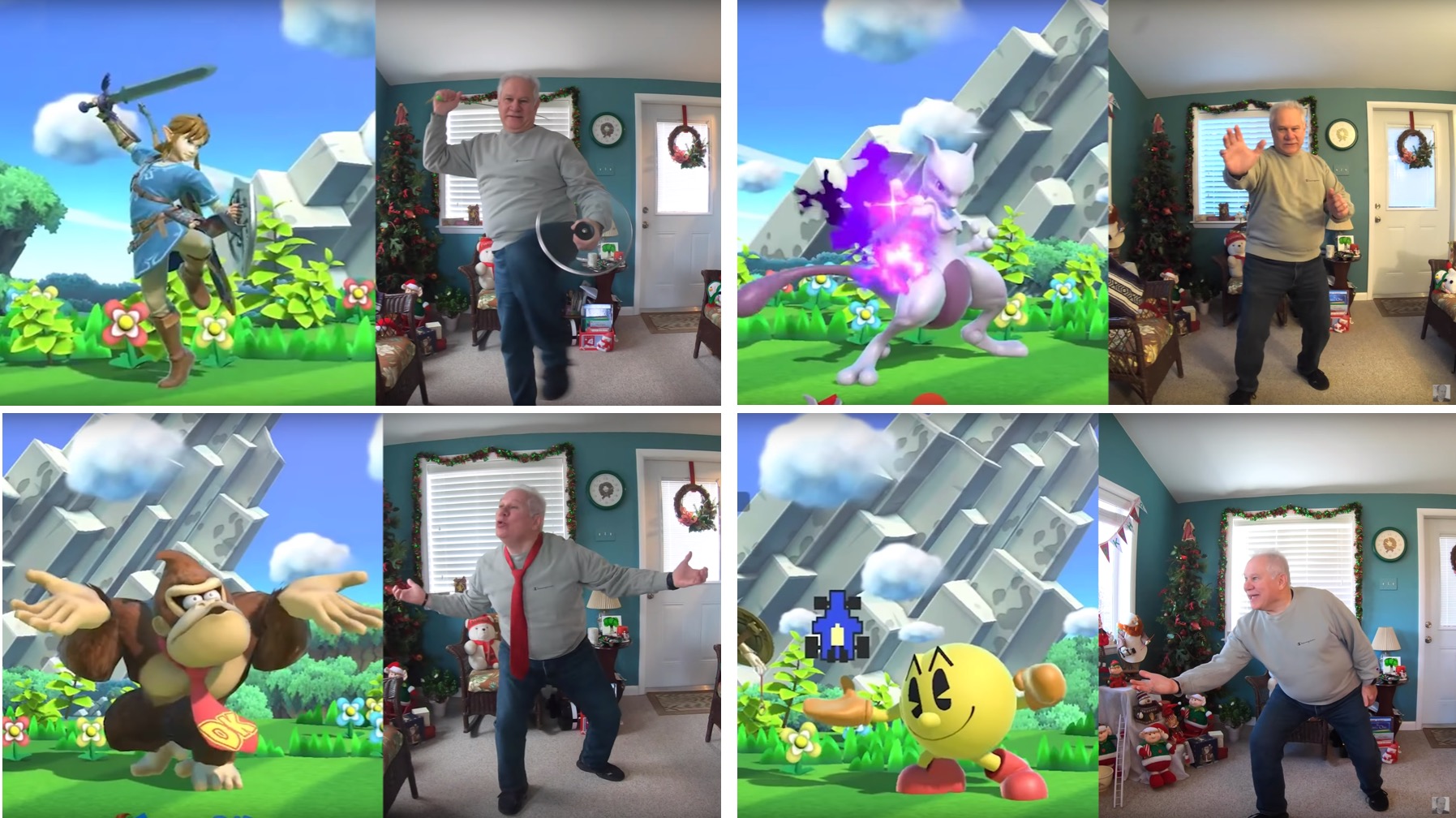 Sometimes, being a dad means bonding with your kids over something they're interested in, even if you don't have a clue about what that thing actually is.
For example, YouTuber Nick Luciano loves video games. His dad is not a gamer in the slightest. Because he loves Nick, however, his dad does his best to engage with the gaming world in the small ways he can.
So when the recent installment of Super Smash Bros. released with its incredible roster of over 70 characters, Poppa Luciano had his work cut out for him. He spent two days recreating each character's taunt animations. With three taunts per character, that's over 200 animations—and, honestly, he's spot on with most of them.
The Donkey Kong impressions, specifically, are absolute gold.
This isn't Pop's first rodeo when it comes to Smash Bros. taunts, either. Nick and his dad created a video back in 2015 covering each character from the Wii U version.
Clearly, such talent is developed over years of habitual practice and not an innate gift.
And this dad's repertoire doesn't extend only to Nintendo characters.
If you're more of a classic gamer, you'll appreciate his equally impressive reenactments of every Street Fighter II turbo victory pose.
Does Nick's dad know who these characters are? What they are doing? What game they are even from? Probably not. But that just makes his excitement to be goofy for his son all the more endearing.
You're awesome, Poppa L. And in our esteemed opinion, you deserve a taunt of your own.