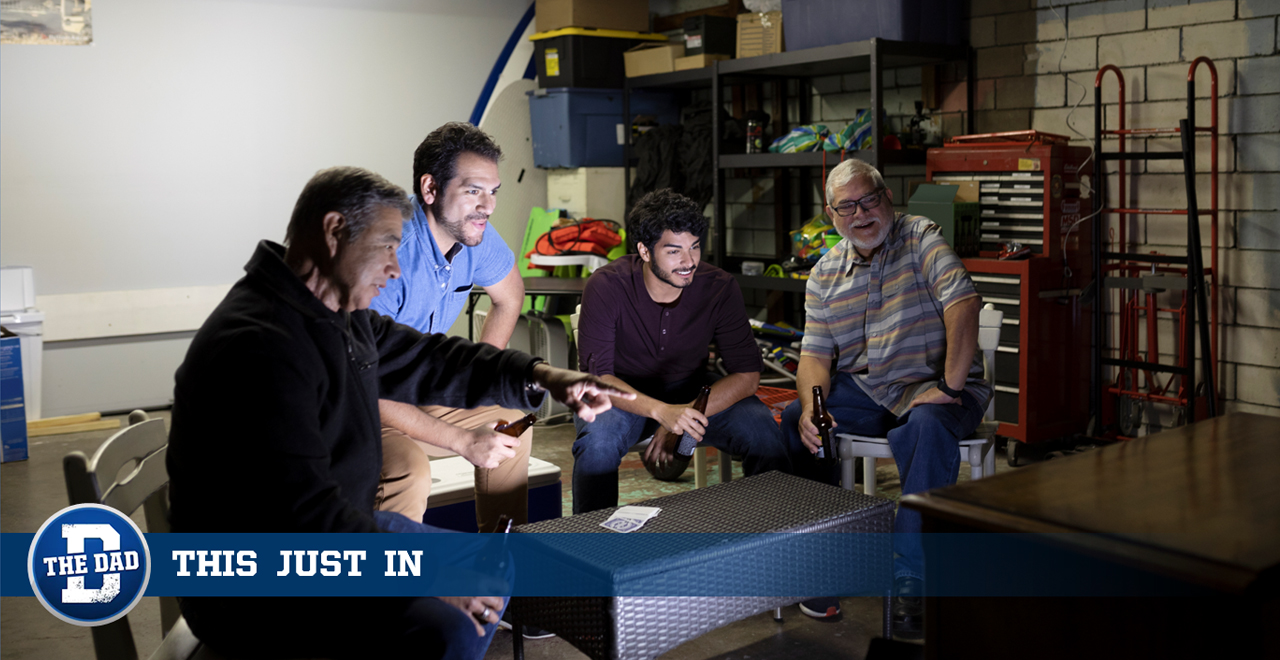 Credit: Getty/Hero Images
GREEN BAY, WI – Sitting in his dimly lit man cave drinking brewskis and sharing stories with an old college buddy and their two sons, 61-year-old Robert Gibson suddenly launched into a vivid description of the most incredible ending to a Packers game he ever saw, painfully unaware that his wife was upstairs taking off her makeup after she came to the conclusion that there was no anniversary surprise in store after all.
"It was October 17th, 1983," said Robert, proving he had an excellent memory for dates thus making it all the more surprising that he had no idea today was his 30th wedding anniversary.
As Robert expertly recounted photographic details about the game—including the fact Green Bay kicker Jan Stenerud hit a field goal with 54 seconds left to put the Packers up over the Redskins for good—he failed to remember the most important detail of all: that he had promised his wife Sara never to forget their anniversary again after skipping it last year to see a Steppenwolf cover band perform.
"Watching the Packers win that game was the greatest day of my life, and marrying Sara was second!" joked Robert causing those in attendance to burst out in laughter, which in turn covered the sound of Sara wheeling a suitcase downstairs and slamming the front door on her way to stay with her sister for a few days.
It wasn't until about 30 minutes later that Robert finally realized he had made a huge, inexcusable mistake, as he had completely forgotten to set his fantasy baseball lineup that morning.
This Just In…is The Dad Faking News. Despite being completely plausible to parents, it's satire and intended for entertainment purposes only. For more stories like this one click here.