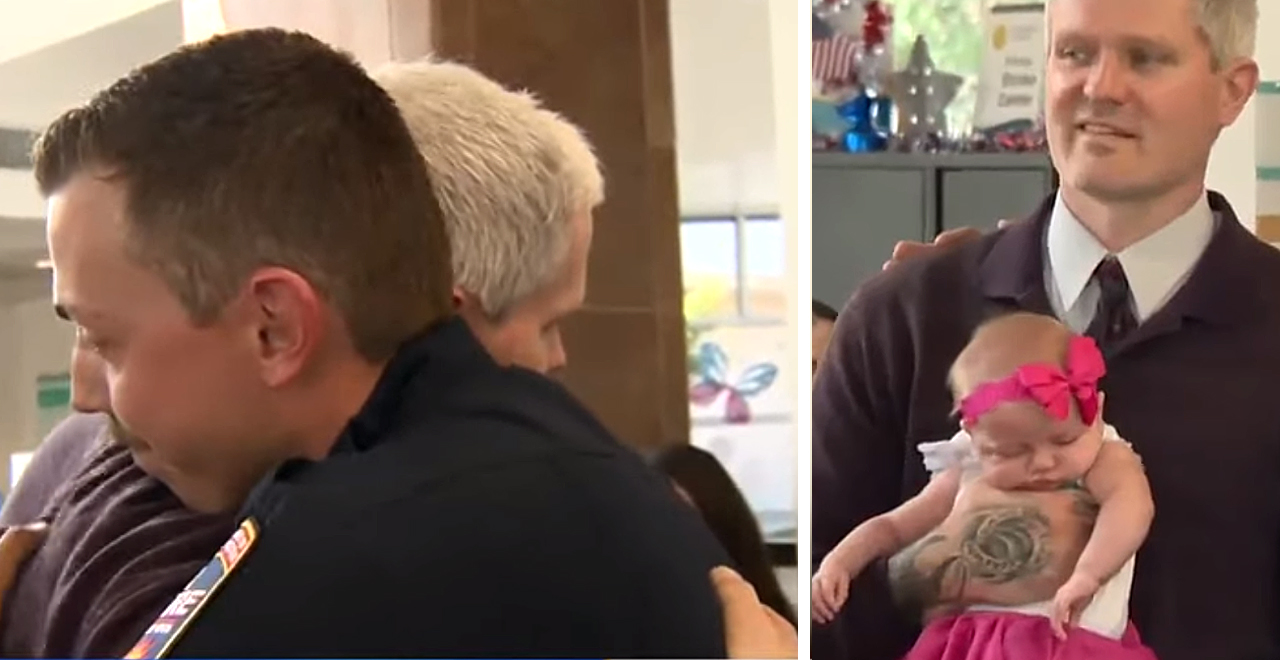 Credit: YouTube/KCRA News
On the morning of May 13th, a 911 call came in from a desperate father whose 4-month-old baby girl had stopped breathing. Dispatcher Chris Africa answered the call, walking dad John Flynn through CPR, keeping the tiny infant breathing until help arrived. The whole call lasted less than 15 minutes, but now Africa, the first responders and medical professionals who cared for 4-month-old Wren Flynn have all been recognized for their heroic efforts.
"I personally haven't ever had closure like this on a call," Africa said as he choked back tears. "It's very nice to get that." Having only just started his shift that day, Africa then remained at his desk for the next 11 plus hours not knowing what happened to the family or their little girl.
Wren's father, John, recalled the ordeal that was literally the difference between life and death for his baby girl. "I said I'm not going to say any extra words. My daughter is not breathing, and he told me exactly what I needed to do, and I did it." While John says he has attended several CPR classes in his life, actually putting it into use is an entirely different situation. "I coudn't have done it without Chris."
Wren, who had been born premature, spent another month in the hospital. Her mother, Chandra, taking time to thank each department and its staff for their dedication to giving Wren a second chance at life. "That was a month of pure hell. The people who get up and do that job every day are angels."
For Dispatcher Chris Africa, it was a chance to connect and gain closure – something medical professionals in situations like this rarely ever see. For the family, an opportunity to say "Thank You," while putting real faces on an often abstract situation. A reminder that when you call for help, the person on the other end is just that — a real person.