Dad Reunites Strangers With Old VHS Tape of Their Baby's First Steps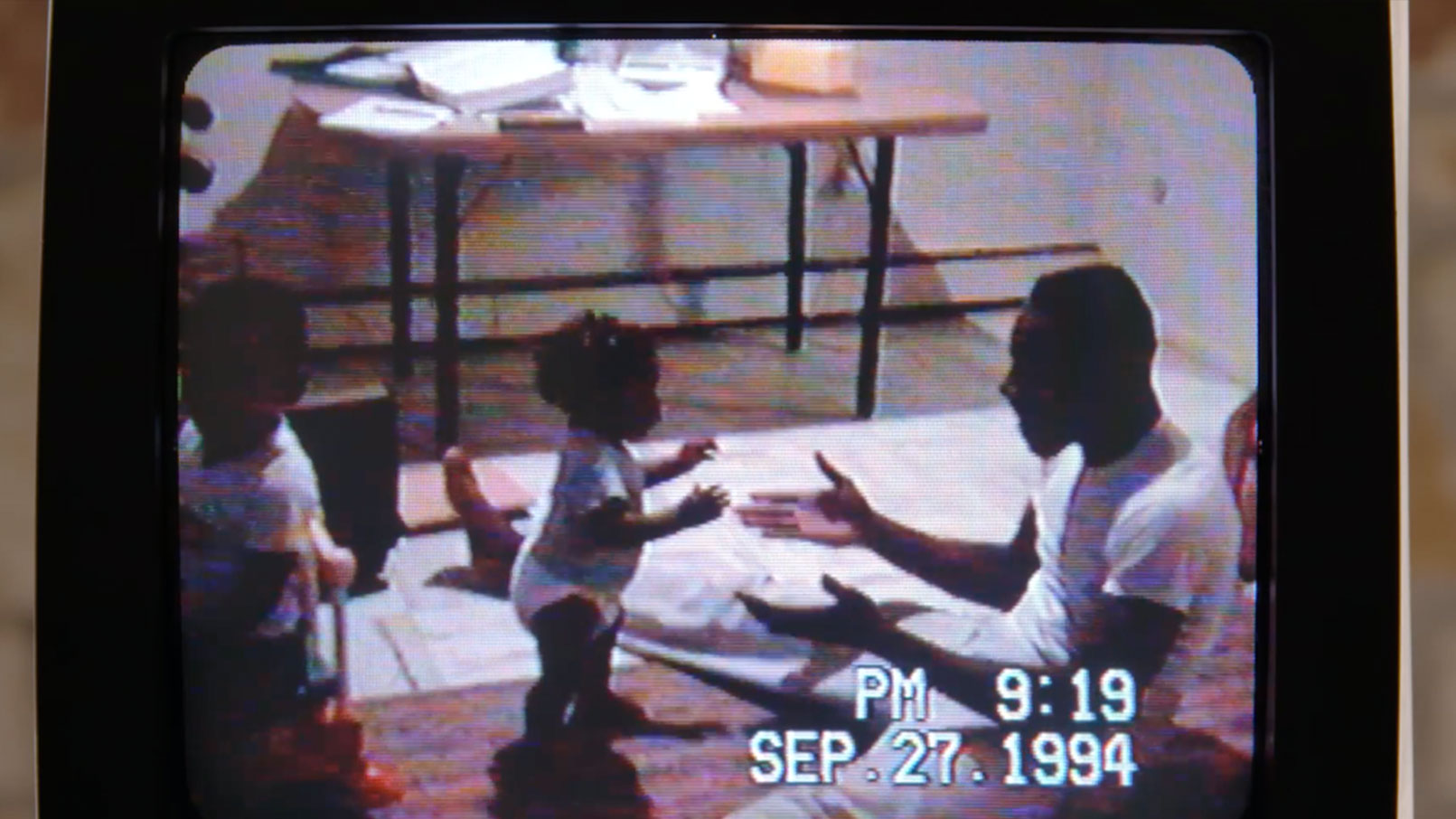 Thanks to Facebook, we're now constantly reminded of things that happened a few years ago. Photos of past birthdays, life events we've shared, and probably at least a few photos we'd rather forget.
But what about those memories from before the days of social media? You know. The old photographs and videos that are now either buried in a closet or seemingly lost forever. The moments of nostalgia or temporary glimpses of those no longer with us. The haircuts of years past.
Thankfully, one Texas man's mission to reunite a family with their memories now has a happy ending.
Last year, Austin filmmaker Jim McKay purchased a used VCR at his local Goodwill store. Inside was a video cassette with a handwritten title and date. He hit play and discovered one of those precious moments one would never willingly discard. It was a video of a child's very first steps.
Being a parent himself, McKay immediately knew he had to try and find the family whose tape he had unearthed. "I'm a dad myself and it just made my heart just swell," McKay recently told TODAY Parents. "It was really emotional actually seeing that. I recognized it for what it was. People didn't film everything like they do now, it was a big moment. They set up that camera, hoping they would catch that and they did."
McKay turned to the Internet, uploading a clip to Facebook and YouTube in the hopes that someone may recognize the little boy in the video.
You can probably guess what happened next. Individuals far and wide shared the video, with news outlets picking up the story and asking viewers to do the same. On Sunday night, TyRe Alexander of Austin received a phone call from his mother, telling him he'd made headlines. "My mom called me while I was out saying 'Hey you're on the news right now, you're walking as a baby!"
Like any mom, she had recognized her son immediately, along with his brother and father who are also seen on the tape. TyRe watched as a 10-month-old version of himself took his first steps, along with his bother Symari cheering him on. "My brother, he looks so cute!" TyRe gushed. "He clapped so hard when I did it and my brother has always clapped the hardest for me, always."
TyRe has since connected with McKay, with the two making plans to digitize the entire thing so it can be treasured for years to come. TyRe telling TODAY "…to have that moment from back in the past like that, it's treasure. Someone found gold for me. I was blessed to even see something like that."