Dad Rang in New Year With Annual Tradition of Filing Noise Complaint on Neighbors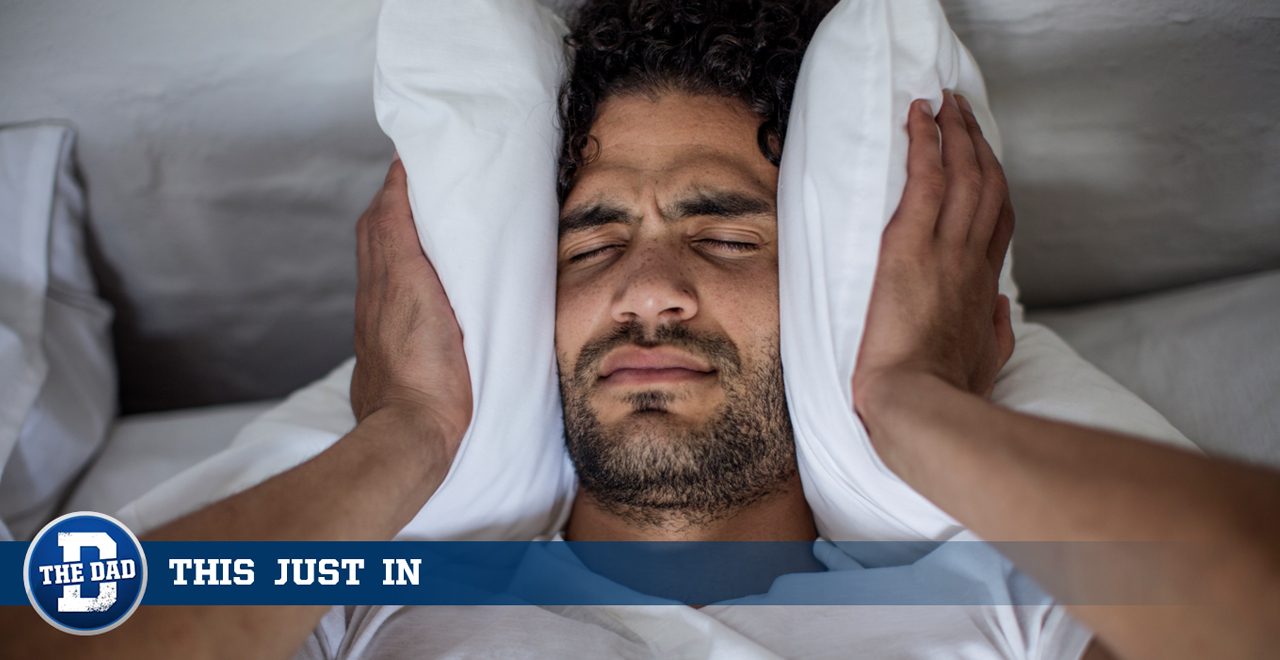 HEMPSTEAD, NY – Continuing an annual family tradition that takes place every January 1st, local father Jay Marshall rang in the New Year by waking up around midnight, cursing to himself a few times, and filing a noise complaint on his neighbors.
"It just wouldn't have felt like New Year's unless I called the cops on those college kids across the street," said Jay, who noted that there are noise ordinances in the area and that music needs to be kept to a minimum, even on holidays.
The cops informed Jay that they would look into it—a response that they had given him each of the previous eight New Year's—Jay eventually decided to take action into his own hands. He cut the power lines leading to another neighbor's house where, according to him, there were people counting down in a particularly loud manner.
"I'm as fun as the next guy, and in fact, my celebration last night was pretty wild," continued Jay, whose personal New Year's party consisted of watching the first hour of Dick Clark's New Year's Rockin' Eve and then putting his kids to bed at 9 pm.
When asked how he would prefer his neighbors to act on New Year's Eve, Jay recommended that they consider celebrating the New Year of an earlier time zone and going to sleep at a more reasonable hour.
Despite being completely plausible to parents, THIS JUST IN is satire and intended for entertainment purposes only. For more stories like this one click here.