Spectators at the NASCAR Late Model 100 at South Boston Speedway on June 16th witnessed a fiery crash between drivers Mike Jones and Matt Bowling as they battled for the lead. In the aftermath, sparks from Mike Jones' wrecked car ignited leaking fuel on the ground.
Dean Jones, Mike's father and crew chief, wasted no time in hopping the fencing and running out onto the track to help his son escape the cockpit.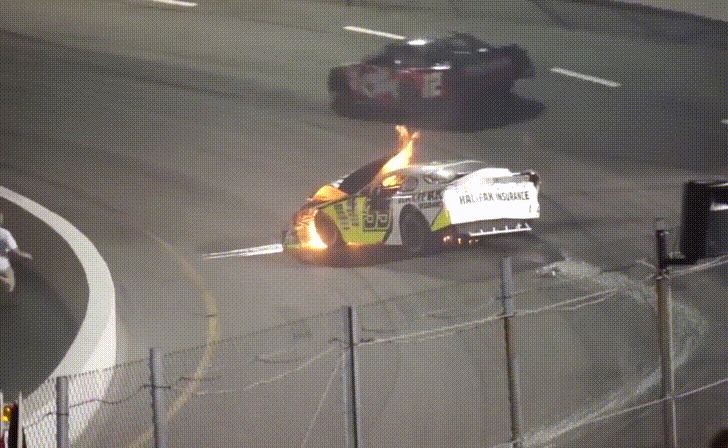 "Mike's car stopped almost in front of our pit stall and when I saw the flames," Dean explained. "Without any hesitation I jumped the wall to help pull him out of the car. No one except sweet baby Jesus would have kept me from freeing my son from a burning race car."
With no injuries to be found, we're willing to bet Mike went out and got something extra special to celebrate his all-star dad the next day for Father's Day.