Dad Surprises Daughter by Revealing He's Graduating From the Same University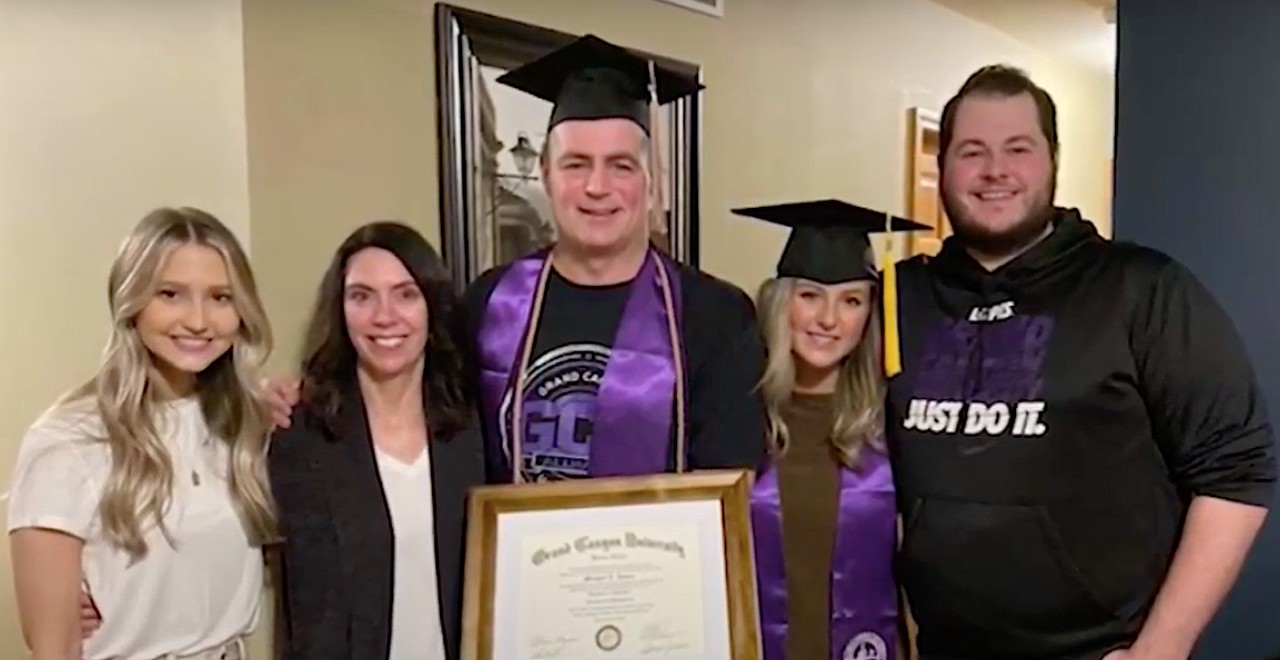 Graduating is an accomplishment that deserves to be celebrated. Whether you're graduating from elementary school or medical school, your hard work and dedication should be recognized. When 23-year-old Taleigh Loven graduated from Grand Canyon University in Phoenix with her bachelor's degree in psychology last October, her dad decided to celebrate with her. This was no ordinary celebration, though – it was a surprise celebration that was several years in the making.
During Taleigh's celebration, her dad Mike Loven walked in wearing a GCU alumni shirt. Understandably, his family was baffled. Mike had never been one for keeping secrets – in fact, when his diploma showed up in the mail, Mike's wife was convinced there had been some sort of mistake.
"The confusion was a lot of fun. I don't keep secrets," Loven told "Good Morning America." "[My wife], she thought GCU had sent my daughter's diploma and accidentally put my name on it."
Though Mike is successful in his career as the owner of a staffing company, in 2016, he realized something was missing. He started school in secret while both of his kids worked towards their own degrees. You know the trick where kids stick a comic book inside the book they're supposed to be reading for school? This impressively sneaky dad basically did the opposite.
"They thought I was working on a spreadsheet for work when in reality I was working on a spreadsheet in an accounting class," he explained.
Mike studied, completed assignments, and took exams over four and a half years without his family catching on. While working full-time and going to school, Mike maintained a 3.99 GPA and finally graduated with a bachelor's degree in finance and economics.
"During the time that he was working on his degree, he carried the load for us as he has for my entire life," Taleigh said. "His selfless act shows a glimpse to his character. Words truly cannot express how proud I am of him."