Students Inspire Their Bus Driver to Get His College Degree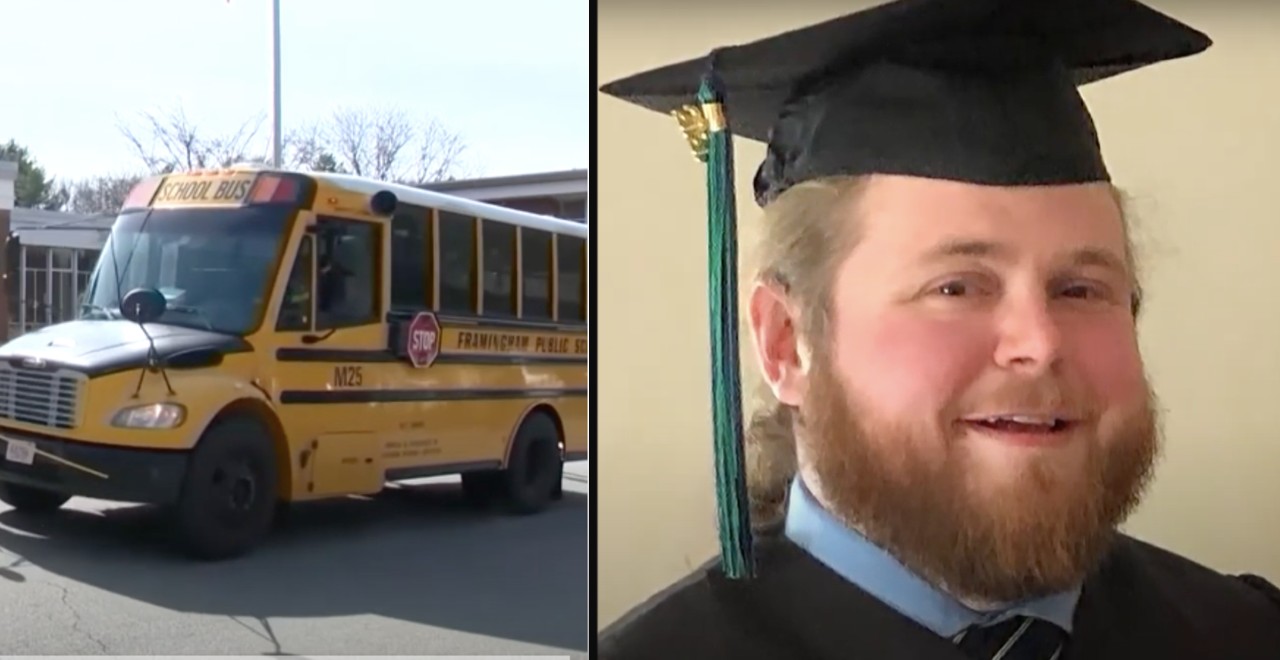 In the midst of a pandemic, it's often hard to find the motivation to get anything done. Some days, the bare minimum of putting on pants and doing the tiniest bit of work just has to wait until tomorrow. It's possible though, that we would all get infinitely more done if we had a group of cheerleaders as motivating as these Massachusetts students.
Upon learning about their bus driver Clayton Ward's love of history, the students said the very thing that pushed him to take a leap of faith. Ward recalled to CBS News, "Just talking with them a little bit about history … it inspired me, especially hearing them say, 'You should be my teacher.'"
Ward came from a family of bus drivers and becoming one himself was somewhat of a natural choice. Ward never completed college, but it was something he'd kept in the back of his mind since he dropped out a decade ago. After that small push from his students, hearing them say they'd want him as a teacher, Ward went all in. He continued driving buses full-time but enrolled in MassBay Community College last May. Well, in just three semesters, this driven driver obtained his associate's graduate (and made the dean's list every semester). Ward isn't hitting the breaks on his educational journey – in fact, he's now headed to Framingham State to complete his bachelor's degree.
Eventually, Ward plans to become a high school history teacher, just as his students had hoped. Although Ward's graduation ceremony had to be done virtually due to COVID, the experience didn't lose any significance. Ward is on the road to achieving his dream due to his hard work and perseverance, and in no small part due to the support of the students on his bus route.
"You guys mean so much to me", Ward said in a message to the students who inspired him to follow his dream. "I thank you for every time we were able to talk. It gave me more of a drive, more ambition to go."
Ward's students gave him the push he needed to pursue teaching. Now, for years to come, Ward will be able to pay it forward by inspiring his very own students to pursue their dreams.