Dad Sets World Record Pushing Double Stroller in Half Marathon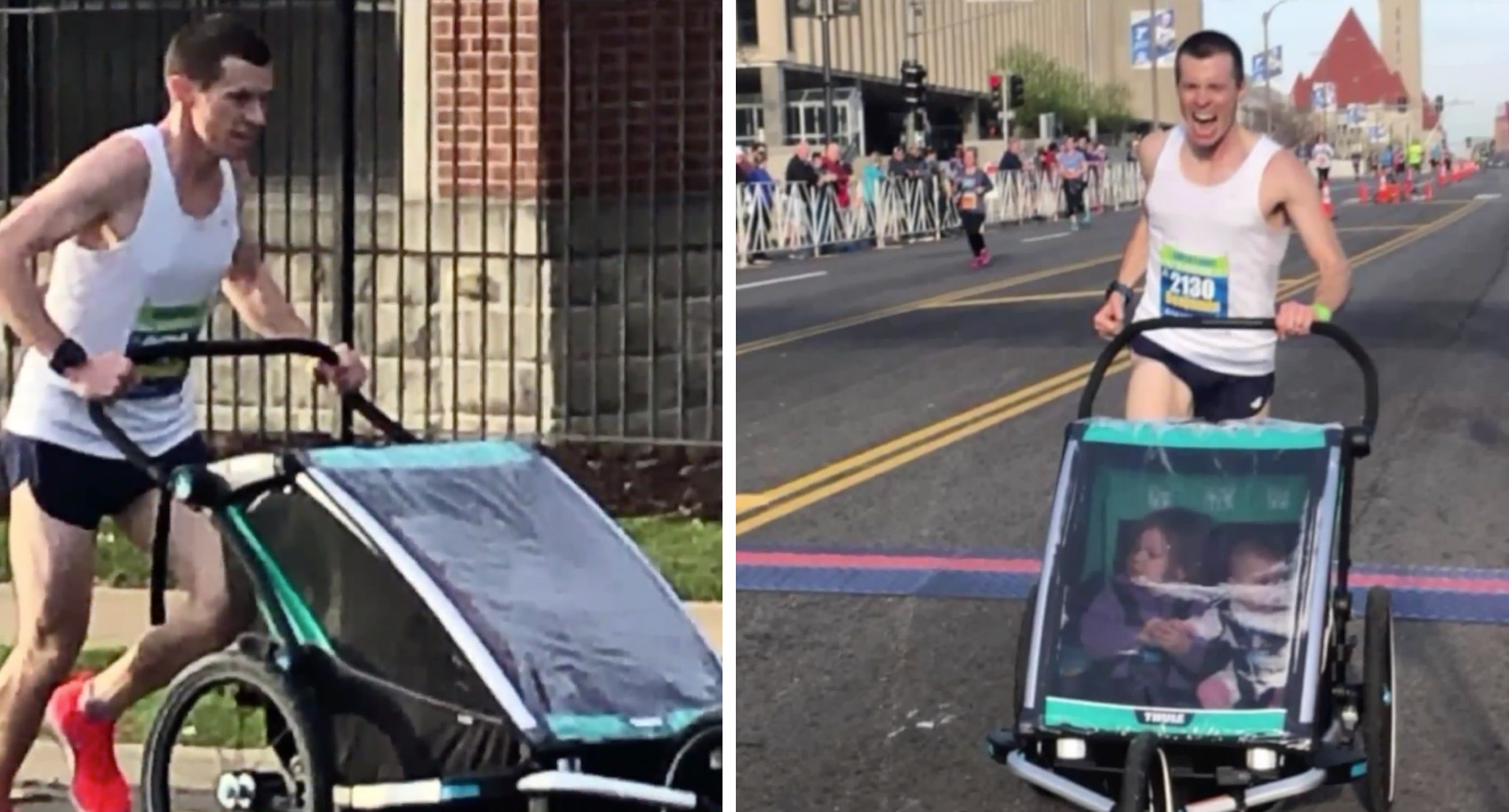 Running a half marathon is no small feat, but doing it all while pushing a stroller just seems downright crazy.
Father of two and possible superhero, Ben Hudson, recently ran the Go St. Louis 13.1-mile race all while pushing his girls, Eleanor and Abigail, in a double stroller.
RELATED: The Best Double Strollers for Two (or More) Kids – Fatherly
As you might imagine, strollers aren't optimal distance race equipment, and as such, they aren't usually allowed for this race. Hudson, however, smoothed things over with the Go St. Louis race coordinators beforehand because he was competing for something truly special: a world record.
Training for months with the girls, Hudson said it was not unlike running several miles with a 70 lb. shopping cart—flat surfaces weren't too bad but getting up and over hills really tested his perseverance.
"I would just talk to them during the race and tell them how great they were doing," Hudson said.
RELATED: The Best Umbrella Strollers For Parents on the Move – Fatherly
And, in the end, the family crushed their goal with a time of 1:16:06.
This means the Hudson's gets three 13.1 stickers for their car, right?