Dad Shaves Head To Match His Daughter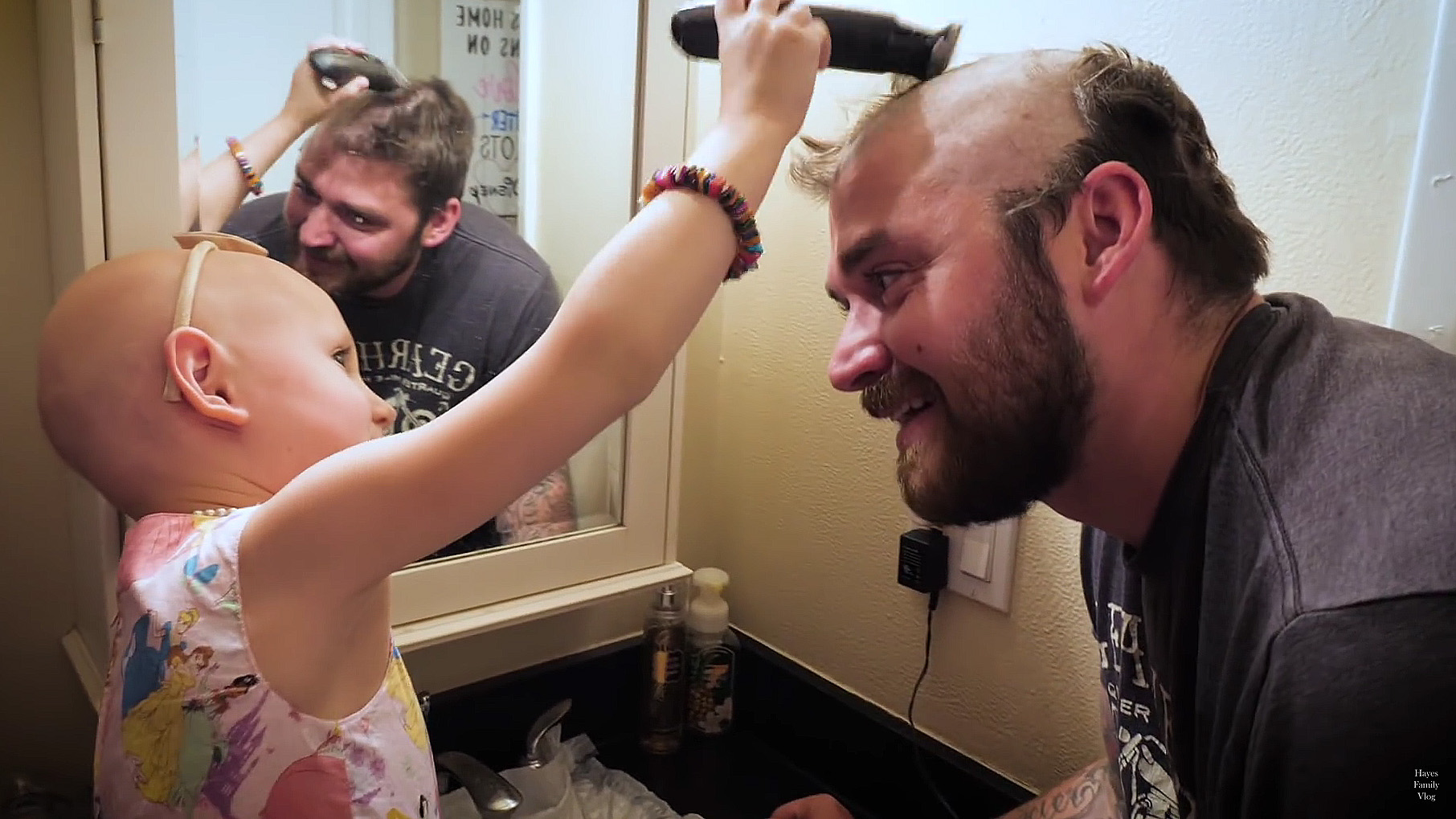 Getting a haircut isn't typically a remarkable story, but this video of a California father's haircut has gone viral as a heartwarming symbol of acceptance and love.
After an altercation with bullies, Zach Hayes asked his daughter, who has alopecia, if she would help shave his head to prove to her that hair doesn't really matter.
I'm not crying… you're crying.
"I asked her if it was OK if I looked like her," Zach Hayes said. "I told her it would be an honor of mine to have her cut my hair for me." pic.twitter.com/vq6EVkG4tr

— kcranews (@kcranews) May 3, 2018
Want to see more from Hayes family? Check out their family vlog here.