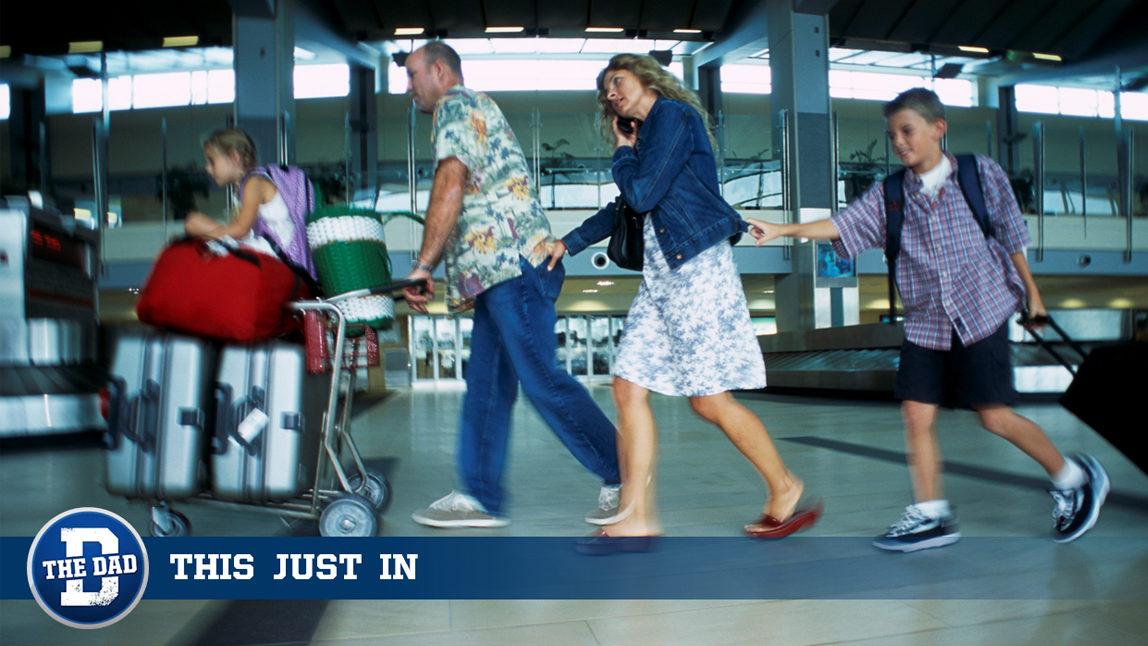 Credit: Getty/Stephen Simpson
RALEIGH, NC – The costly mistakes of oversleeping and initially leaving his passport at home have resulted in panicked father Lewis Atkins and his family arriving at the airport a mere six hours early for their flight.
In addition to those mistakes, Atkins and his family also hit traffic, needed gas, and missed a turnoff, contributing to the previously unthinkable late arrival.
Though his wife and two children seemed unconcerned with the timing, Atkins was candid about his panic.
"We sprinted to the gate and I see the clock and it's inside 7 hours before boarding," Atkins recounted. "I almost passed out, I was so freaked."
Bush said the lesson is that from now on the family needs to allow more lead time when traveling to the airport.
The family's flight to Charlotte is expected to be 45 minutes long.
Despite being completely plausible to parents, THIS JUST IN is satire and intended for entertainment purposes only. For more stories like this one click here.