Dad Soups-Up Daughter's Sled With Leaf Blowers [WATCH]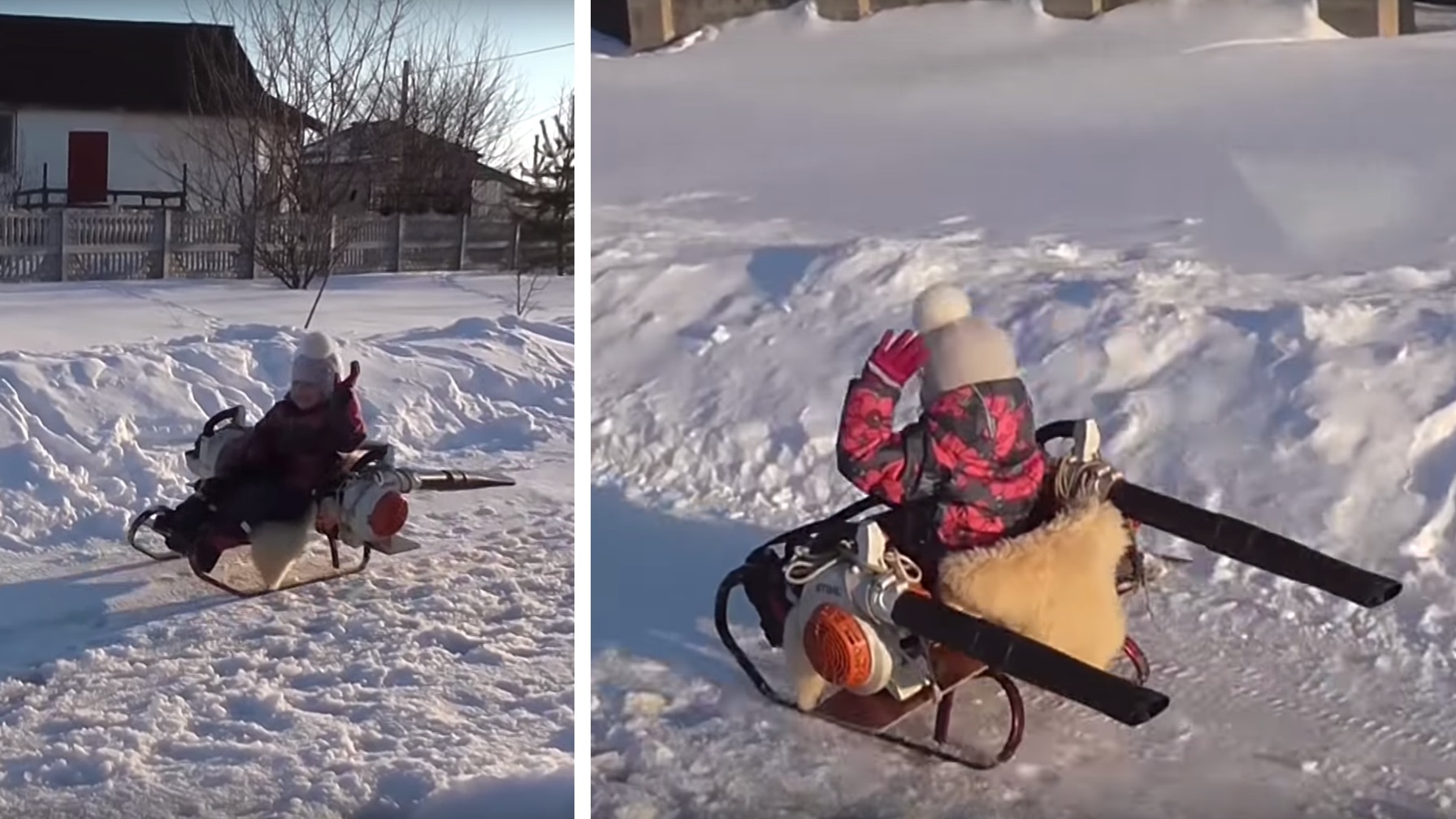 Just because Russia gets metric tons of snow on a regular basis doesn't necessarily mean there is always a hill nearby to enjoy a day of sledding. That wasn't going to stop a father from Belgorod from giving his daughter a fun-filled day in the snow, though.
Using physics and trusty ol' power tools, he threw together a contraption that laughs in the face of gravity and, honestly, looks like something I would have blueprinted as a third grader.
Strapping two gas-powered leaf blowers to the side of an old-school runner sled, the opposing force is enough to propel the little girl down the street at about the same speed that her father jogs alongside.
Sure, it's a bit loud and there's little to no steering involved (she runs head-on into a snow bank), but don't worry—the beenie-headed gal isn't exactly setting land speed records. With over 250k views on YouTube, however, she is definitely making a lot of people jealous.
Now, we just wait for the sequel episode when dad undoubtedly straps a plow to the front and lets his little bundle of joy go ham clearing their driveway.