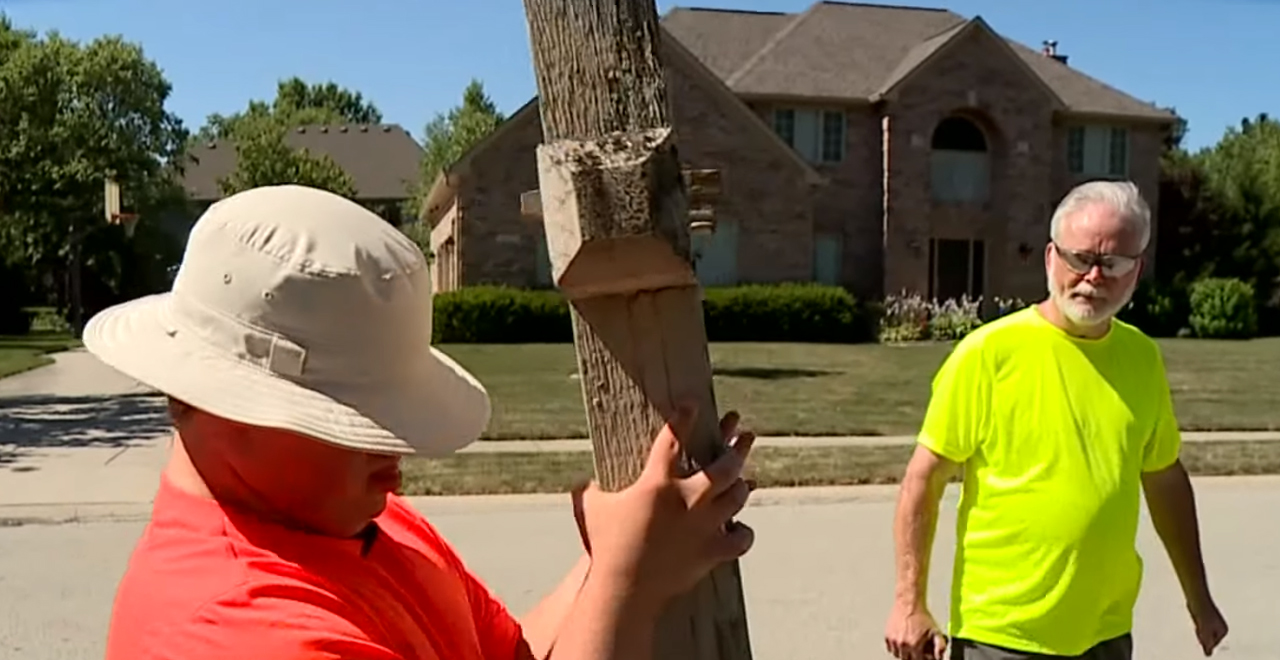 Credit: YouTube/Fox 59
Like many parents, Steve Simpson wanted to teach his son the importance of hard work along with valuable skills that can be used both on the job as well as in life. So two years ago, Steve, along with his son, Sky, started their very own small business.
Sky Boxes, a family partnership that primarily installs and replaces mailboxes, has helped the father and son spend some serious quality time together, all while beautifying their hometown of Carmel, Indianapolis in the process. It's at time laborious, but Steve says it's helping his son develop lifelong lessons in an environment where he can learn as he goes.
Sky has Down syndrome, so his father Steve says he'd been searching for a job that would allow Sky to have the best chance of success. "We have been looking for jobs for him that match his abilities rather than his disabilities."
So two years ago, the Simpson boys began their entrepreneurial endeavor. The small, father and son operation has already managed to install or replace over 100 faltering or deteriorating mailboxes in their community – a service neighbors say they're glad to have done. "I think it's great that he's getting out there and starting his own business and trying to find his way," neighbor Dan Reichart told local Fox affiliate WXIN.
For Steve, it's the job skills Sky learns each day – not a desire for profits – that keeps the two of them going. "We've taught him how to use shovels and hand tools. We've taught him how to inventory. He understands that when it's time to go to a job, he gets in the truck and goes to the job." Steve knows that Sky will eventually need to find another job, so he's doing everything he can to prepare him for the workforce. "It takes a little bit longer with a kid with Down syndrome, so the sooner you start with that, the better it is for him."
While their service area doesn't extend much beyond town limits, their story serves as a reminder to parents everywhere as to the importance of teaching your kids about hard work.