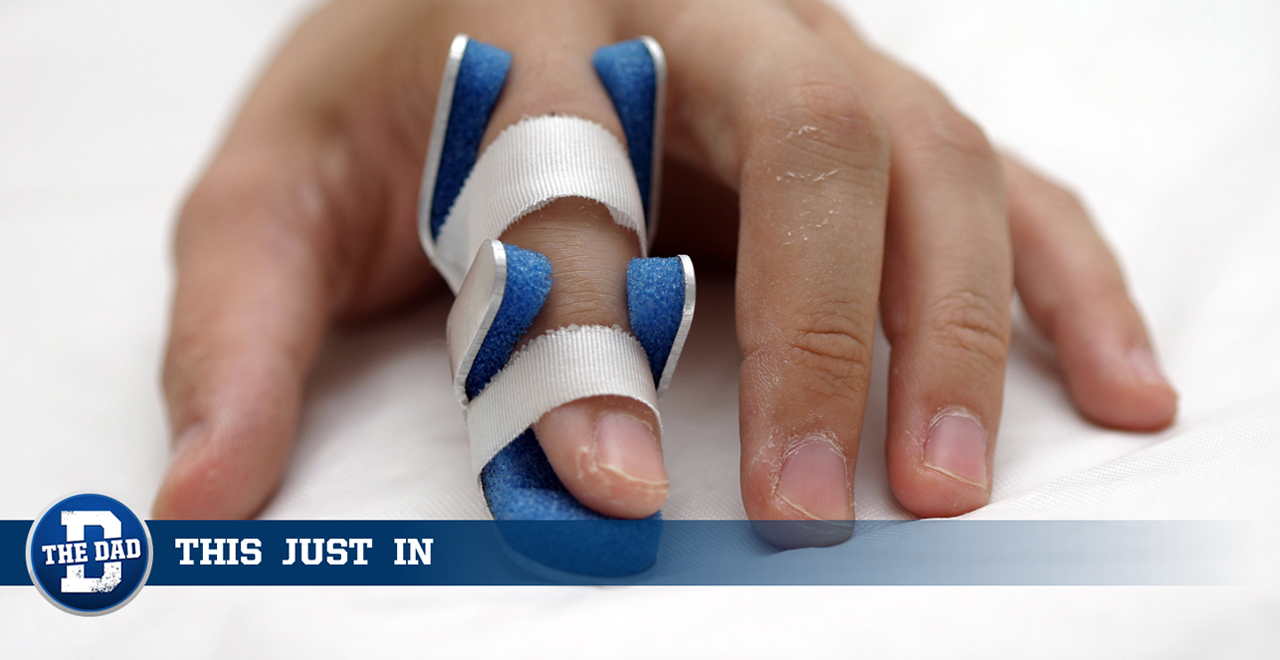 Credit: Getty/naheedence
KALAMAZOO, MI – Realizing that his son was stronger than he initially presumed, local father Aaron Mays found himself on the way to the emergency room to reset a dislocated finger that he suffered after asking his boy to "pull my finger."
"Pull my fing- OW!" shouted Aaron, with a pained scream so loud that it completely muffled the sound of him farting, thus totally stripping the humor out of an otherwise grotesque hand injury.
As Aaron desperately asked his son to pull his finger one more time to set it back into place, the kid proclaimed that he's "not falling for that one again," leaving Aaron in immense pain to the point that he was forced to call an ambulance.
"Hello 911? My son just pulled my finger and-" Aaron frantically said into the phone, before abruptly being hung up on by the dispatcher who clearly thought they too were being pranked.
However, this story ends on a positive note, as when the doctor finally reset Aaron's finger he was able to let out a satisfying fart at long last, completely justifying his decision to make the joke in the first place.
Despite being completely plausible to parents, this is satire and intended for entertainment purposes only. For more stories like this one click here.